More than 6,000 scientists have signed an anti-lockdown petition saying that coronavirus policies are causing "irreparable damage."
The petition, which is named the Great Barrington Declaration after the town in Massachusetts it was signed in, was written on October 4 and has signatures from at least 2,826 medical and public health scientists, 3,794 medical practitioners and over 60,000 members of the general public.
It was co-authored by Dr. Martin Kulldorff, a professor of medicine at Harvard; Dr. Sunetra Gupta, a professor at Oxford University; and Dr. Jay Bhattacharya, a professor at Stanford University Medical School.
"As infectious disease epidemiologists and public health scientists we have grave concerns about the damaging physical and mental health impacts of the prevailing COVID-19 policies, and recommend an approach we call Focused Protection," the petition says in its opening line. "Current lockdown policies are producing devastating effects on short and long-term public health."
The petition adds, "Keeping these measures in place until a vaccine is available will cause irreparable damage, with the underprivileged disproportionately harmed."
The petition goes on to talk about the goal of achieving herd immunity, which the authors believe will minimize the risk of infection to all, "including the vulnerable."
"The most compassionate approach that balances the risks and benefits of reaching herd immunity is to allow those who are at minimal risk of death to live their lives normally to build up immunity to the virus through natural infection, while better protecting those who are at highest risk," the petition says. "We call this Focused Protection."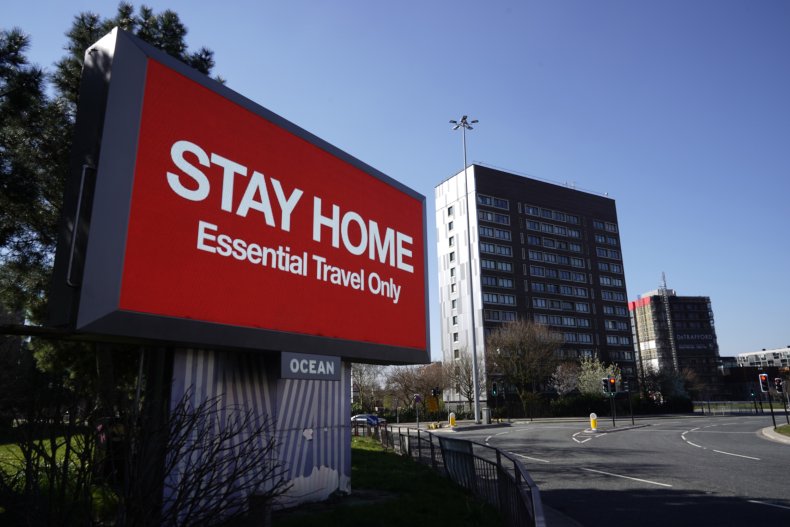 The petition also discusses its approach for vulnerable people, noting that implementing measures to protect this group "should be the central aim of public health responses to COVID-19."
The petition offers a number of examples of how to protect vulnerable people, such as recommending that nursing homes use staff with acquired immunity and delivering groceries and other essential goods to those who are retired.
"Those who are not vulnerable should immediately be allowed to resume life as normal," the petition says.
It goes on to say that simple hygiene measures, such as handwashing and staying home when sick, can help achieve the goal of herd immunity, while also noting that young adults should work from home and advocating a full reopening of the economy.
"Restaurants and other businesses should open. Arts, music, sport and other cultural activities should resume," the petition states. "People who are more at risk may participate if they wish, while society as a whole enjoys the protection conferred upon the vulnerable by those who have built up herd immunity."
In response to the petition, Gregg Gonsalves, an epidemiologist at Yale, said that "this entire strategy is just wrong in so many ways."
"These herd immunity strategies are about culling the herd of the sick and disabled," Gonsalves wrote in a Twitter thread. "It's grotesque."
The novel coronavirus, which causes the respiratory disease COVID-19, has infected over 35 million people worldwide and caused more than 1 million deaths.
In an email sent to Newsweek, one of the petitions co-authors, Dr. Martin Kulldorff wrote, "We are very pleased with the reception that the Great Barrington Declaration has received, with over 75,000 co-signers in less than two days, including over 3,000 Medical and Public Health Scientists and over 4,000 Medical Practitioners."
"We are not advocating a 'herd immunity strategy.' Herd immunity is not a strategy, but a scientifically proven phenomena, just like gravity, and you would not say that an airplane pilot is using a 'gravity strategy' to land a plane. No matter what strategy is used, we will reach herd immunity sooner or later, just as an airplane will reach the ground one way or another," Kulldorff's email said. "The key is to minimize the number of deaths until we reach herd immunity and that is what the Great Barrington Declaration is about."
Newsweek reached out to Dr. Sunetra Gupta and Dr. Jay Bhattacharya for comment but did not receive a response in time for publication.
Updated October 7, 2020, 11:43 a.m. ET, to include a statement from Dr. Martin Kulldorff.