Over 62k Fake COVID Passes Created in France After Criminal Network Hacks Nurse's Account
Tens of thousands of fraudulent COVID-19 passes were discovered in France after a major hacking incident.
Thirteen people were arrested on Wednesday on charges that they allegedly hacked into an unnamed nurse's account in Angers, France and created more than 60,000 fraudulent COVID-19 passes. According to Euronews, eight of the suspects were arrested on Wednesday in Lyon, while another five were apprehended in Paris. Their ages range from 22 to 29, though their names have not been publicly released.
The nurse, along with a French health insurance company with ties to the account, said that the hack became apparent due to thousands of unauthorized COVID passes supposedly being approved by them. Exact numbers have not been released, but authorities estimated around 62,000 passes were created by the hackers.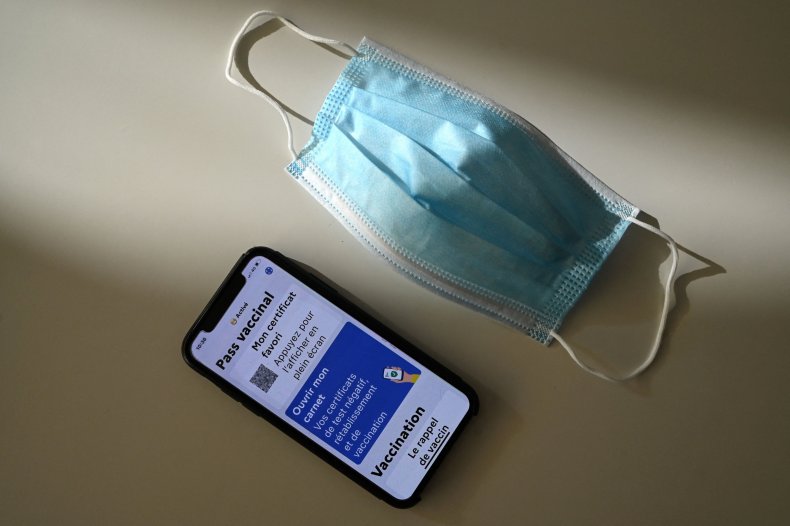 This hack comes one week after a couple was arrested in Lyon and charged with allegedly selling more than a thousand fake COVID passes in a similar manner. Euronews reported that the couple reportedly obtained the passes after hacking into another nurse's account, this time from one in Gironde. During that investigation, around 20 mobile phones and a handgun were also seized. It is not clear whether the couple is a part of the same organization that allegedly targeted the Lyon nurse's account.
COVID passes have been a contentious topic in France, with protests and dissent being echoed by some parts of the population. Under the current guidelines, French citizens who are fully vaccinated or have recently recovered from COVID-19 can use their pass to enter restaurants and other public spaces. People who provide a negative COVID test but are not vaccinated are no longer allowed in these designated places. According to vaccination tracker COVID Vax, around 79.5 percent of France's population is at least partially vaccinated, with 75.96 percent of people being fully vaccinated.
Along with people protesting against COVID passes, it might be becoming easier for fake passes to be distributed. A December 2021 article from Quartz claimed that around 182,000 fake passes were found by authorities since France began issuing official ones in July 2021. More than 100 people were also arrested in these investigations, including a doctor that stands accused of allegedly selling at least 220.
As for the 13 people arrested in connection with this recent case, they have been charged with organized gang fraud, aggravated money laundering, and hacking personal data.