A new poll shows that nearly three-quarters of voters support transitioning the 2020 presidential election entirely to mail-in ballots, despite significant criticism from President Donald Trump and other Republicans.
The survey conducted by Harvard and Harris Insights and Analytics found that 72 percent of respondents backed conducting the presidential election entirely by mail, while just 28 percent opposed the idea. The poll was carried out from April 14 to 16 and queried 2,394 respondents.
Amid the ongoing coronavirus pandemic, there have been calls to prepare for the November election by expanding the ability of Americans to vote-by-mail nationwide. But Trump and some other Republicans have strongly opposed such measures.
"Mail ballots, they cheat," Trump said earlier this month, without evidence. "Mail ballots are very dangerous for this country because of cheaters. They go collect them. They are fraudulent in many cases. They have to vote. They should have voter ID, by the way."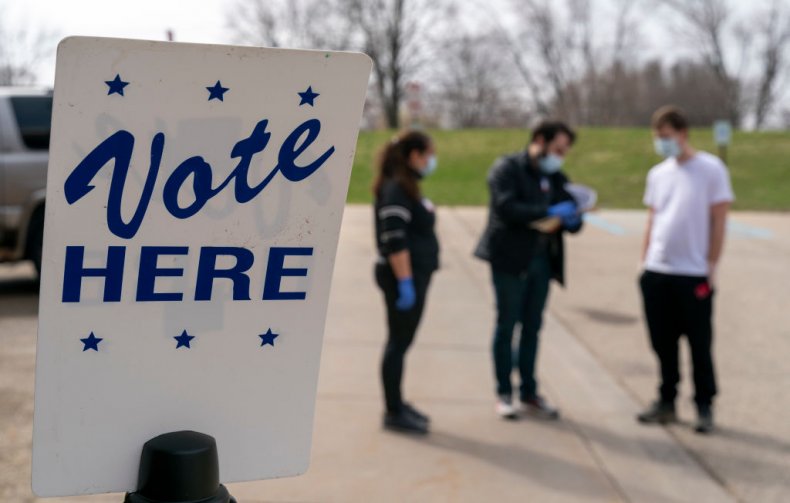 Studies into all forms of voter fraud have consistently shown that such illegal activity is incredibly rare within the U.S. Even a panel Trump set up to investigate alleged voter fraud found no significant evidence of corrupt activity before the president quietly disbanded the commission in 2018. Trump has also voted by mail at least twice, first in the 2018 midterm elections and then in the Florida primary in March.
Some conservatives believe that expanding voter access through mail-in ballots would disproportionately benefit Democrats. After Democrats attempted to add provisions to the $2.2 trillion economic stimulus package passed last month, which would have made it easier to cast absentee ballots, Trump strongly criticized the proposals.
"The things they had in there were crazy. They had things, levels of voting that if you'd ever agreed to it, you'd never have a Republican elected in this country again," he said.
But those responding to the Harvard/Harris survey did not appear to be strictly divided by political ideology. The survey showed that respondents were about evenly split on whether or not they approved of Trump's job as president. While 51 percent disapproved of Trump, 49 percent approved. In fact, slightly more respondents disapproved of the Democratic Party than of Trump. Just 47 percent approved of the Democratic Party, while 53 percent disapproved.
A previous survey from the Center for Voter Information and Democracy Corps also found that a majority of respondents in 16 battleground states embraced mail-in and absentee voting "regardless of the reason" for seeking the option. In that poll, conducted from March 31 to April 5, 68 percent of participants said they supported the idea of everyone in their respective states receiving vote-by-mail ballots. Of those, 83 percent were Democrats while 51 percent were Republicans.