Over 70 Undocumented Immigrants Discovered by Border Patrol in Two Texas Stash Houses
Border patrol agents discovered over 70 undocumented immigrants being held in "stash houses" in Laredo, Texas during a 24-hour period earlier this week.
Laredo Sector Border Patrol agents uncovered the first stash house on Monday evening after receiving a tip from the Laredo Police Department, according to a Thursday release from U.S. Customs and Border Protection (CBP). After entering the location, agents discovered 40 migrants hailing from Mexico, Honduras, Guatemala and El Salvador. More than 30 additional migrants from some of the same countries were discovered in a second stash house on Tuesday afternoon.
Stash houses are locations used by human smugglers to temporarily house migrants after they are smuggled across the border—often in cramped quarters and sometimes in poor and potentially life-threatening conditions. The migrants found this week were medically screened and provided with personal protective equipment as they were being processed and detained.
"The use of stash houses by criminal organizations continues to be a threat to national security and to the citizens of our Nation, but they are also a danger to the people they exploit by concealing them in dilapidated close quarters," the CBP release stated.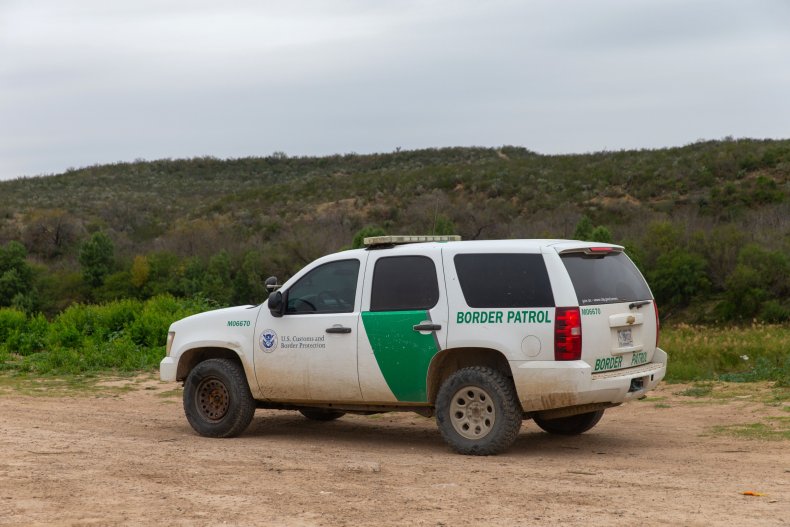 Last week, border agents in the El Paso, Texas area discovered two separate stash houses containing 65 migrants from Ecuador, Mexico, Nicaragua and El Salvador. El Paso Sector Chief Patrol Agent Gloria I. Chavez told The Albuquerque Journal that the hideouts were discovered as part of an effort "to disrupt human smuggling by transnational criminal organizations in our region."
"We will continue to work together with other agencies to rescue these migrants from these deplorable living conditions where they are held for long periods of time," Chavez said.
The migrants found in El Paso, all single adults, were all quickly deported to Mexico under a U.S. policy that was enacted as the COVID-19 pandemic was emerging in March 2020. The policy allows the expedited deportation of those who "increase the serious danger of the introduction of a communicable disease into the United States."
The immediate future of the migrants detained in Laredo is unclear, although a similar fate is likely. Stash houses have been discovered with some degree of regularity in Laredo. According to CBP, 103 out of 397 stash houses found in the U.S. between October 2019 and October 2020 were discovered in the border city.
"[Human smugglers will] stockpile them for a couple of days in one of these stash houses until they have enough people to put in a tractor-trailer, then lock it with no way for them to escape the brutal South Texas heat," Chief Patrol Agent Matthew Hudak said of Laredo stash houses in a statement earlier this year.
"When we open up these containers, and it's well over 105 degrees with no ventilation, no personal protective equipment, such as masks, no water," he added. "It's tragic."
Newsweek reached out to CBP for comment and additional information.