Over 70,000 New Coronavirus Cases Among Children in Two Weeks, as Schools Continue to Reopen
Coronavirus cases among children have increased by over 70,000 in two weeks, according to a new report.
From August 20 to September 3, there were 70,630 new cases among children, according to the report published by the American Academy of Pediatrics and the Children's Hospital Association. There were 442,785 cases among children prior to the report, compared with 513,415 now, a 16 percent increase.
The number of children diagnosed with the novel virus from August 20 to September 3 is down from the previous two-week span. From August 6 to 20, 74,160 cases among children were reported.
The report also shows that at least nine states have reported over 15,000 cases of the virus among children, while six states reported fewer than 1,000 cases.
While the number of cases among children remained high in the latest two-week span, the report shows low percentages of hospitalizations and fatalities among those below 18. According to the report, children made up .7 to 3.7 percent of all hospitalizations reported, and between .3 and 8.3 percent of all cases among children resulted in hospitalizations.
The report also shows that children made up between zero and .3 percent of COVID-19 deaths, while zero to .2 percent of all children's cases resulted in death. Eighteen states reported zero child deaths related to the virus, according to the report.
The increase in cases among children comes as schools continue to reopen across the U.S. Some school districts have moved from in-person classes to online-only teaching after spikes in cases of the virus.
According to a map from Edweek.org, a majority of states have left school reopening decisions to specific school districts, with guidance from local health officials. The map also shows states such as Florida, Texas, Iowa, Missouri and Arkansas have imposed state orders for in-person classes, either part time or full time.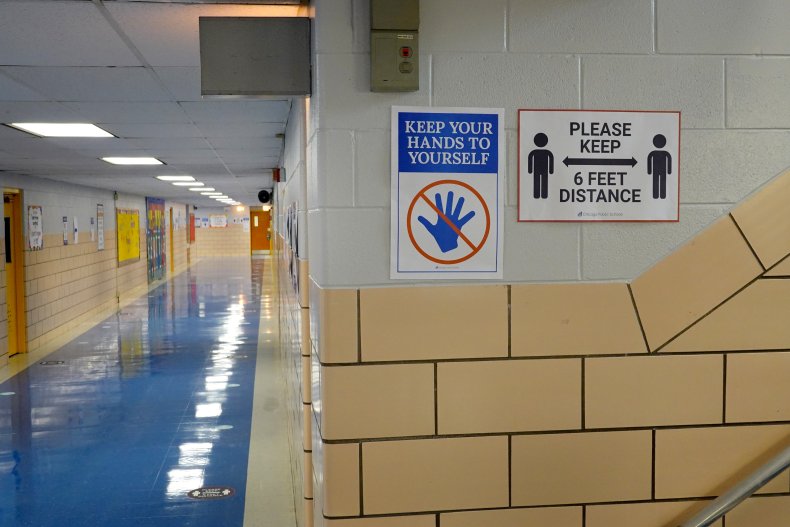 On the other hand, states such as California, New Mexico, West Virginia and Hawaii have ordered regional school closures, based on the areas' transmission rates and case counts of the virus.
Across all ages, the coronavirus numbers continue to increase throughout the U.S. According to a tracker from Johns Hopkins University, there are currently over 6.3 million cases and at least 189,699 deaths.
Newsweek reached out to the American Academy of Pediatrics and the U.S. Department of Health and Human Services for comment but did not receive responses in time for publication.