Over 75 Sheriffs and Police Officers Endorse Biden, Call Trump 'Lawless'
More than 75 current and former sheriffs and police officers endorse Democratic Presidential nominee Joe Biden for president, according to a list obtained by Fox News on Friday.
The list shows over 175 law enforcement officials—including state and district attorneys general, police chiefs and U.S. attorneys—who support the former vice president's election as well as his criminal justice reform plan. The list includes former Obama administration Security of Homeland Security Janet Napolitano and former Homeland Security Advisor to George W. Bush, Ken Wainstein.
Former president of the Major Cities Chiefs Association and retired chief Tom Manger told Fox News: "Joe Biden has always stood on the right side of the law and is offering a much-needed vision for our Nation. When asked the question, would you feel safe in Joe Biden's America? The answer is yes."
Noble Wray, a retired police chief of Madison, Wisconsin, fired at President Trump's handling of recent protests, saying: "It's ironic that a lawless president claims to be the 'law and order' president. We are at a crossroads with this nation, and we need a president that has always prioritized the safety of Americans and their families."
The endorsements for Biden follow a flood of support towards Trump's reelection bid from high-profile law enforcement organizations, including the National Association of Police Organization (NAPO) and the Police Benevolent Association (PBA) in New York City. While NAPO did not endorse a candidate in the 2016 election, it currently applauded Trump for his "steadfast and very public support" of police and law enforcement officials.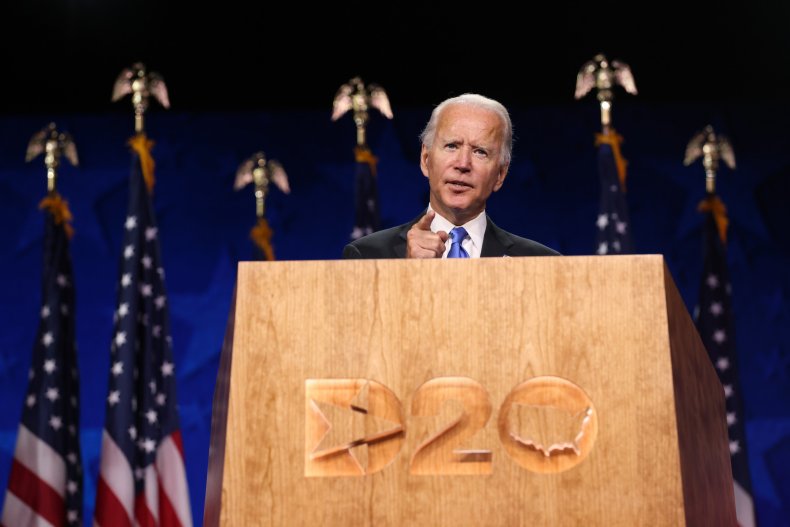 Biden has been criticized by the Trump administration and Republicans for planning to defund the police, although repeated statements made by Biden himself contradict those claims.
"Let's get the facts straight, I not only don't want to defund the police. I want to add $300 million to their local budgets to deal with community policing to get police and communities back together again," Biden told KDKA.
Meanwhile, further widespread protests and unrest in the U.S. were sparked last month by the shooting of 29-year old Jacob Blake, a Black man, by police in Kenosha, Wisconsin that left him paralyzed. Trump has used protest-incited violence in recent campaign advertisements as a look into "Biden's America" if the former vice president is elected in November.
"When he talks about Joe Biden's America, he's acting as if he's in a spaceship," said Biden. "I mean, he is the president of the United States. When I was the vice president and Obama was the president, we reduced violent crime by 15 percent."
On Thursday, Biden visited Kenosha and met with Blake's family. Trump also visited the city to view damaged buildings and publicly back the police, despite pleas by Kenosha Mayor John Antaramian and Wisconsin Governor Tony Evers for him not to make an appearance. Trump did not meet with Blake's family.