Over 750K Without Heat in Ukraine After Russian Troops Hit Pipeline
Nearly a million Ukrainians are reportedly without heat after Russian forces attacked a pipeline, according to one Ukrainian politician. It is unclear based on available reports when the pipeline was damaged, but all statements from Ukrainian leaders began on Sunday.
Inna Sovsun, a member of the Ukrainian parliament, tweeted Sunday about the damage that had been done to a gas pipeline in the Donetsk-Mariupol region of Eastern Ukraine. As a result, she said, hundreds of thousands of residents are now without vital utilities in the midst of frigid temperatures.
"Donetsk-Mariupol gas pipeline was damaged by Russian occupants," she tweeted. "Now, more than 750,000 of people are left wthout (sic) any heat, while it's still often below 0°C outside. Almost 1 [million] of locals will face a humanitarian disaster and risk to freeze till death."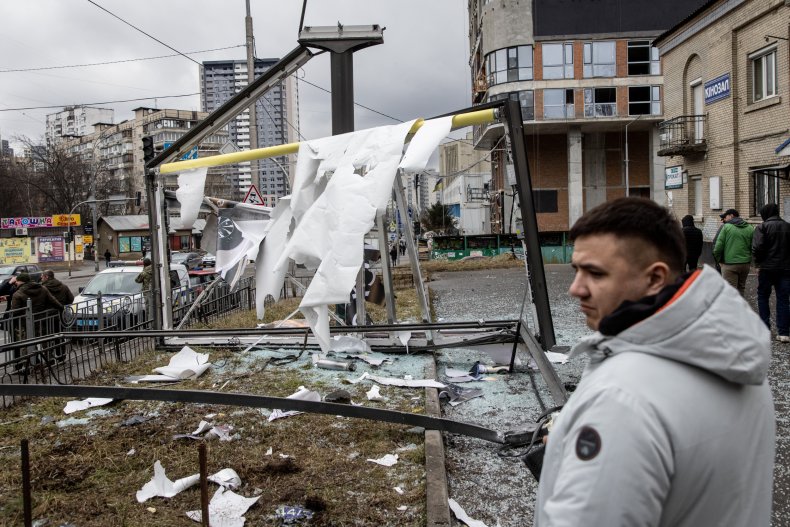 "All villages from Vuhledar to Berdyansk will be without gas soon—the aggressors have damaged the main Donetsk-Mariupol gas pipeline," Pavlo Kyrylenko, head of the Donetsk Region administration, wrote on Facebook. "In order to eliminate the uncontrolled leakage of natural gas, the specialists of Kramatorsk Linear Production Management of Main Gas Pipelines LLC 'Operator Gas Transportation Systems of Ukraine' closed the affected gas pipeline in the area of Vuhledar."
The region's leadership said they are working to resolve the pipeline issue as soon as possible.
Kyrylenko also said on Facebook that a plan to evacuate residents from the city of Mariupol, near the pipeline, had fallen through.
"The evacuation convoy with local residents was never able to leave Mariupol today: the Russians began to regroup their forces and heavy shelling of the city," he wrote. "It is extremely dangerous to evacuate people in such conditions."
Sovsun also reiterated the call for Ukraine's ally nations to declare a no-fly zone over the country. Numerous other Ukrainian leaders, including President Volodymyr Zelensky, have made the same plea in recent days.
During a video call with U.S. lawmakers on Saturday, Zelensky pleaded for the creation of a no-fly zone amid other requests, like the provision of more aircraft and a ban on all Russian oil imports. The day before the video call, he called those opposed to the idea "weak" and "insecure."
The notion of a no-fly zone has been met with severe resistance by U.S. leaders due to the fact that it would most likely result in direct military engagements with Russia. Republican Senator Marco Rubio, who was present during the call, said that a no-fly zone would lead to U.S. and NATO forces shooting down Russian planes, potentially starting World War III.