Over $760K Raised for Waukesha Parade Victims in Less Than 24 Hours
Hundreds of thousands of dollars from around the world are being donated to the victims of the Waukesha Christmas Parade tragedy.
As of 3:30 p.m. Tuesday, $762,619 has been donated to 17 verified pages on the fundraising site GoFundMe. The fundraisers range from community funds to hospital recovery to funeral expenses. The Associated Press reported that five people are dead and 48 are hurt after an SUV slammed into the parade. Darrell Brooks Jr. was arrested and is scheduled to make his first court appearance on Tuesday.
Many of the fundraisers on the website have been updated by their organizer when there has been a new development. For example, one fundraiser for a young girl named Jessalyn, a member of the Waukesha Xtreme dance team, gave an update on Tuesday that she woke up.
"She is not fully aware of the severity of her injuries but managed to say, 'just glue me back together,'" fundraiser organizer Oscar Luna wrote. "Only a child could reference themselves as a little doll in this situation."
Tamara Rosentreter, the leader of the Milwaukee Dancing Grannies, has a GoFundMe page set up on her behalf. She recently posted an update saying that she is in recovery, but that her thoughts are with "[her] teammates and their families." One teammate, Ginny Sorenson, was among the three Dancing Grannies killed, with her family raising funds for her funeral arrangements.
You can find the verified GoFundMe pages for the victims of the Waukesha Christmas Parade tragedy here.
For more reporting from the Associated Press, see below.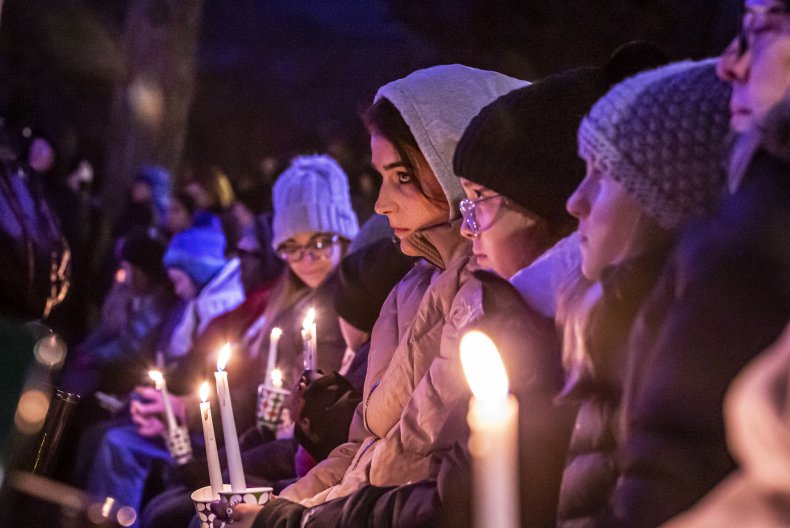 The fundraising pleas detail the extent of some of the injuries.
Julia, who was also marching with her dance team and whose last name also isn't given, "is in the fight for her life," suffering from brain trauma after being hit, her fundraising page established by family friend Jen McCarthy says.
"Everyone that knows this little girl knows what joy she brings to the world," the post says. "She has a heart of gold, a smile that can light up the room and is loved by so many."
Brothers Tucker and Jackson Sparks were among three sets of siblings hospitalized after being struck by the SUV, and they remain at Children's Hospital of Wisconsin, according to an online fundraiser organized by a cousin.
Tucker, 12, has head injuries but is recovering, and Jackson, 8, suffered a more serious brain injury and "needs a miracle," according to Alyssa Albro, the niece of the boys' parents, Aaron and Sheri Sparks.
"The entire family is devastated," Albro wrote. She said the boys' parents are at their bedsides.
Aidan Laughrin, a senior at Waukesha South High School, was hit while performing with the marching band, suffering fractured ribs, according to an online fundraiser.
The family is "tough but the road ahead is going to be tough too, both physically and emotionally," the organizer posted.
Another band member, saxophonist Tyler Pudleiner, also was struck and has undergone two surgeries since Sunday. "He has a long road to recovery," wrote Joane Chmiel, one of two people raising money to help Pudleiner.
Lucero Isabel Perales says several family members were a part of the parade and were struck by the SUV. That includes a cousin with skull fractures who is in a coma, an uncle who underwent six hours of surgery for a broken leg and another cousin with bruises all over her body.
"This is a very hard time for all of us, it was something so unexpected," Isabel Perales wrote.