About 90 million COVID-19 cases were logged in since the Omicron variant was initially identified 10 weeks ago—with deaths increasing in four regions, World Health Organization (WHO) Director-General Tedros Adhanon Ghebreyeus said.
The number of cases reported since the emergence of Omicron is higher than the total number recorded in all of 2020, Tedros said in a COVID briefing Tuesday. He also mentioned a "very worrying increase" of deaths in most areas of the world, with WHO reporting four of its six regions seeing growing trends in deaths over the past four weeks.
But while Tedros cautioned that the variant is dangerous and for countries to use "all the tools in the toolkits' in fighting the virus, many European nations have started to ease on COVID-related measures, the Associated Press reported. The U.S. is also seeing many of its states ease restrictions as well.
"We're hearing a lot of people suggest that Omicron is the last variant, that it's over after this. And that is not the case because this virus is circulating at a very intense level around the world," Maria Van Kerkhove, the WHO's COVID-19 technical lead, said during the briefing.
Van Kerkhove said this is not the time to relax public measures and urged governments to strengthen and tighten COVID restrictions to curb the virus and prevent future waves from new variants.
She said Omicron will not be "the last virus of concern."
Over the past seven days, 22 million cases were reported to the WHO, which the agency acknowledged is an underestimate.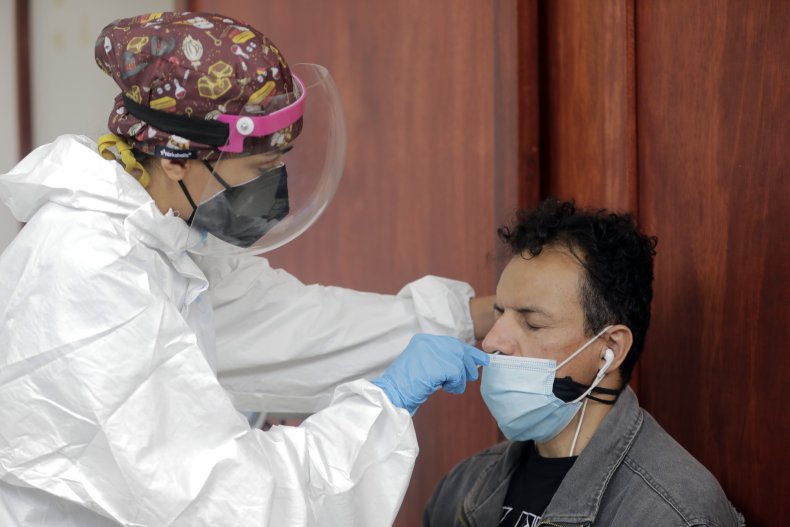 Denmark ended most of its COVID restrictions Tuesday, despite high levels of Omicron infections.
Austrian Chancellor Karl Nehammer announced Sunday that Austria will start pulling back on COVID restrictions next week, permitting shops and restaurants to stay open longer and reducing restrictions for unvaccinated individuals, per Reuters.
Last Thursday, England ended its legal requirement for face coverings and COVID passes to enter certain venues, CNBC reported.
In the U.S., most states, with the exception of 10, have eased, will ease, or ended their COVID restrictions, according to USA Today. In four states where new cases are increasing—Montana, Minnesota, Tennessee and Maine—all restrictions have been lifted.
WHO Emergency Chief Dr. Michael Ryan said countries with higher vaccination rates "get more choices" about deciding to pull back their restrictions. However, according to him, they should consider factors such as their current epidemiology, their at-risk population, immunity levels in the population, access to tools to combat COVID, and the strength of their health service.
"It's premature for any country either to surrender or to declare victory," Tedros said. "This virus is dangerous and it continues to evolve before our very eyes."
Uncommon Knowledge
Newsweek is committed to challenging conventional wisdom and finding connections in the search for common ground.
Newsweek is committed to challenging conventional wisdom and finding connections in the search for common ground.