Over 980K Still Without Power in Louisiana 3 Days After Ida Made Landfall
Over 980,000 Louisiana residents are still without power three days after Hurricane Ida made landfall in the state.
According to a map from PowerOutage.US, among 2,214,744 customers tracked in Louisiana, there are currently 986,676 customers without power, as of publication time.
The map shows that Jefferson County currently has the most reported power outages, with 199,318 customers without power. The counties of New Orleans and St. Tammany also have over 100,000 residents without power.
While hundreds of thousands are still without power in Louisiana, the number of power outages reported on Wednesday indicates a decrease from earlier this week. On Monday, the map showed that approximately 1,042,398 customers were without power in Louisiana.
New Orleans Mayor LaToya Cantrell said on Tuesday that New Orleans "could see some level of electricity or light in the city come tomorrow night."
"But, again, the expectation should not be, because it's not a real one, that the entire city would be lit on tomorrow evening," she added.
In a statement on Wednesday, Entergy said, "The first light is a sign of hope, early this morning, as Entergy crews turn power on for some customers in Eastern New Orleans with generation supplied by the New Orleans Power Station."
The statement continued, "While initial service can be provided to some customers, the full restoration will still take time given the significant damage across the region. Crews will have to methodically bring back additional transmission lines over time to provide other pathways for power to enter the region, helping to maintain stability of the system throughout the complete restoration process."
In addition to Louisiana, the map from PowerOutage.US also shows that at least 36,929 residents in Mississippi were still without power. On Tuesday, Entergy Mississippi said that it had restored power to about 26,000 customers.
"As of last night, we now have service to all of our substations. So far, we have found 60 broken poles, 254 spans of wire down, 26 broken cross arms and 19 damaged transformers. Trees across roads have presented a challenge in restoration as well as damage assessment," Entergy Mississippi said on Tuesday.
Ida made landfall in the Gulf Coast on Sunday as a Category 4 Hurricane. Louisiana, Mississippi and Alabama experienced heavy rain, strong winds and flash flooding to the areas.
As Ida has traveled past the Gulf Coast, the National Hurricane Center downgraded it to a tropical depression. The National Weather Service in Baltimore and Washington, D.C., issued several flash flood and severe thunderstorm warnings on Wednesday as Ida traveled over the area.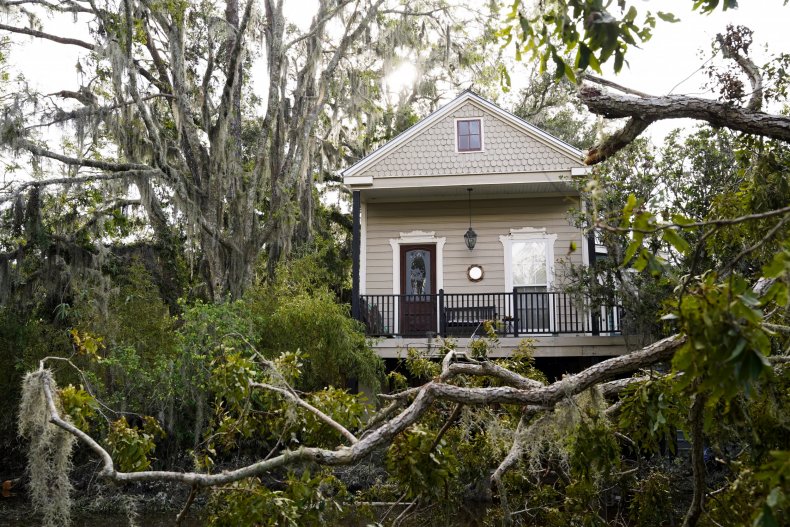 Updated September 1, 2021, 11:00 a.m. ET: This story was updated to include the updated number of reported power outages in Louisiana.