'Over Half' of British Donations to Minor Syrian Relief Charities Go to Fund ISIS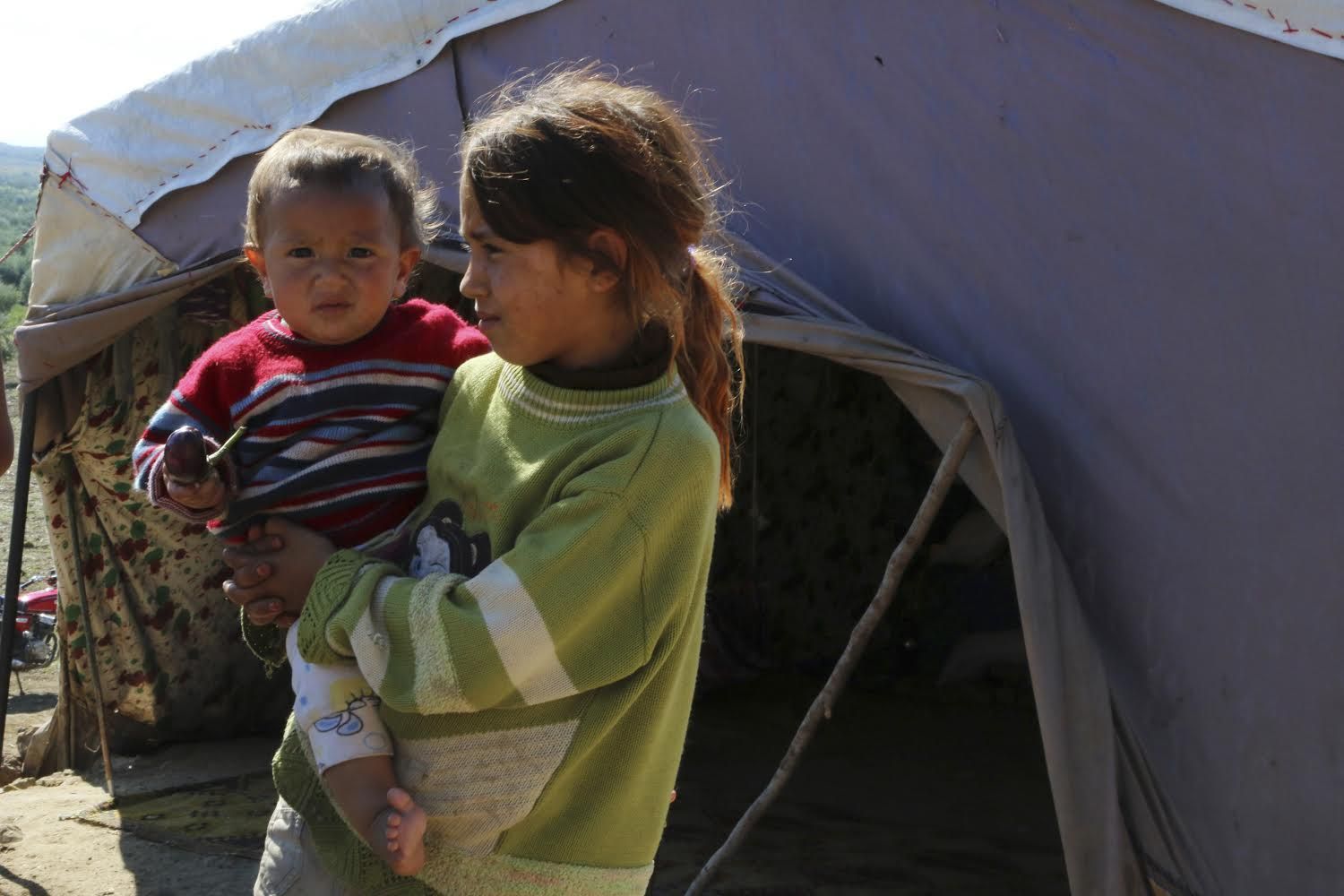 Over half the UK's humanitarian donations to Syria via smaller charities end up in the hands of ISIS and other Islamist groups, according to London-based anti-radicalisation think-tank the Quilliam Foundation.
"When you take out the major charities like the British Red Cross and the Red Crescent, more than half of the 'aid' that goes out to Syria ends up with militant groups," Haras Rafiq, head of outreach at the Quilliam Foundation told Newsweek Europe.
Many people who give to the charities are unaware that this is where the money will end up, said Rafiq. "These are organisations which take advantage of well-intentioned people, giving money for what they think are humanitarian causes," he added.
"The majority of this money comes from the UK and goes to ISIS," Rafiq said, though other militant groups like the al-Qaeda-affiliated al-Nusra Front also benefit.
"ISIS are the biggest beast in the region, so they can have their pick of resources on the ground," Rafiq added.
According to the UK's charity commission UK-based Syrian relief charities Children in Deen and Al-Fatiha Global - which helped organise the convoy that Alan Henning, the British hostage executed by ISIS, travelled to Syria with - are under investigation for the "most serious" level of breaches of their charity status, after reports in the media linked the two groups to militant groups in Syria. A statement was posted on Al-Fatiha's website before Henning was executed calling for his release.
"We do not have an ongoing monitoring process with each individual charity," a spokesperson for the charity commission said, but added that registered charities are subject to "regulatory checks".
Organisations must only pass a basic legal test and declare annual income of over £5,000 to be registered as charities.
Both organisations have denied involvement with ISIS, despite Adeel Ali, CEO of Al-Fatiha being pictured with masked gunmen in Syria earlier this year.
At around the same time a suicide bomber, Abdul Waheed Majeed, used one of Children in Deen's relief convoys to carry out a bombing in Syria.
Masood Ajaib, media manager for Children of Deen denied accusations they were connected to Islamist militant groups, saying the organisation's presence is "purely humanitarian".
Al-Fatiha were not immediately available for comment, but in a statement to CivilSociety.co.uk in April this year, the group said: "We have not been involved in any form of terrorism, criminality or fighting as has been alleged in the media... We are confident that any inquiry will reach the same conclusion."
The UN's refugee agency estimates that more than nine million people have been displaced by three and a half years of conflict in the country, during which over 190,000 people have died.
A spokesperson from the British Red Cross said that affiliated partners of the Syrian Arab Red Crescent "are among one of the only agencies able to work across the frontlines in Syria, ensuring aid reaches those most desperately in need of assistance."
"All money donated to the British Red Cross Syria Crisis appeal stays within the Red Cross and Red Crescent Movement and is channelled directly to beneficiaries through the Syrian Arab Red Crescent (SARC), other national societies in Syria Crisis-affected countries, and the IFRC.
"Those who give to the British Red Cross Syria Crisis appeal can be confident that we take the issue of donor funds very seriously and are vigilant in making sure all donations reach those who are most in need."