Over Half of the U.S.' Largest Companies Laid Off at Least 100,000 Workers This Year
More than half of the United States' largest companies collectively laid off 100,000 workers amid the coronavirus pandemic, despite nearly all of them turning a profit this year.
An analysis conducted by The Washington Post found that 45 out of 50 of the country's biggest companies profited between April and September, but 27 of them still cut jobs for thousands of workers.
The findings propose a dual reality for big companies this year, who at once touted corporate success and claimed they were leading the U.S. toward economic recovery while also discarding thousands of employees.
Among those that turned a profit, 21 companies including Cisco Systems, Comcast and AT&T had some of the biggest layoffs, each surpassing 3,000.
Berkshire Hathaway, which is led by CEO Warren Buffett, laid off a whopping 13,500 workers, despite raking in $56 billion during the first six months of the pandemic.
Other major companies including Walmart, Oracle, and Citigroup laid off at least 1,000 workers each.
In many cases, the layoffs were followed by spirited pledges from CEOs and business leaders who vowed not to cut any jobs during the pandemic.
Chuck Robbins, the chief executive of the software and networking giant Cisco, said at the beginning of the pandemic that large companies like his should not "add to the problem" by cutting jobs.
"Why would we contribute to the problem?" Robbins said in an interview with Bloomberg News in April. "To me, it's just silly for those of us who have the financial wherewithal to absorb this, for us to add to the problem."
Four months later, Cisco began laying off thousands of employees.
Many of the companies revealed in the analysis defended their layoffs, saying that the cuts were not related to the pandemic, and pointed toward work they'd done to help alleviate the crisis, such as expanding health care benefits and distributing personal protective equipment to employees.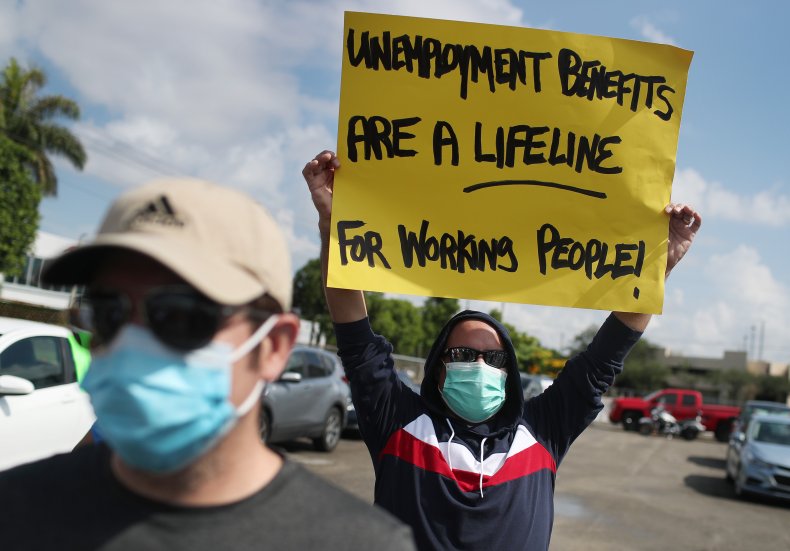 In total, the 50 largest companies averaged a 2 percent revenue growth during the first nine months of 2020, while small businesses suffered a 12 percent loss over the same period, the Post reported.
While a majority of Americans lost their jobs from small business layoffs or closures, big firms actually laid off 2 percent more of their workforce than small firms, despite having significantly more resources to stay afloat.
According to data published by Yelp in September, 60 percent of small businesses closures – nearly 100,000 – are now permanent. The restaurant industry has been one of the hardest hit sectors, with data showing that 1 in 6 businesses permanently closed in the first six months of the pandemic.
Politicians and big business leaders have long urged Congress to pass a second round of stimulus to support Americans who have suffered through the pandemic.
On Tuesday, Buffett urged Congress to extend the Paycheck Protection Program (PPP) to help small businesses who have suffered to get "to the end of the tunnel."
This week marks the last chance for congressional leaders to reach a bipartisan deal, with the deadline approaching at midnight on Friday. If the House and Senate fail to pass a budget legislation by that time, the federal government will be shutdown.
"As I've said repeatedly, we're not leaving here without a COVID package. Not gonna happen," Mitch McConnell, the Republican Senate Majority Leader, told reporters on Tuesday.
"We're going to stay here until we get a COVID package, no matter how long it takes. We'll be here until we get a COVID package."