Over 100 Migrants Found in Packed Truck at Mexican Border
A trucker was seized by Mexican immigration officials after they discovered more than 100 migrants crammed into a truck heading for the U.S.
Mexican federal agents caught sight of a large truck covered with a tarpaulin at a migratory verification operation at a checkpoint on Federal Highway 190 in the state of Puebla on August 3 before deciding to conduct an inspection.
The driver and an accomplice were taken into custody. The truck was also confiscated by the authorities.
Zenger News obtained a statement from the Mexican government stating that nine children, 34 women, and 73 men were taken from the cargo bay.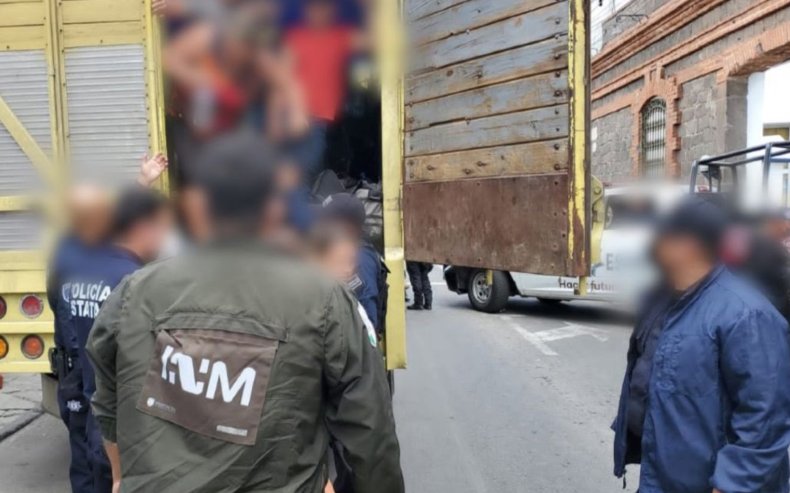 The migrants were given food and water while their immigration cases were processed.
Family members were placed in the care of the National System for Integral Family Development, a public institution that focuses on family welfare in Mexico.
State police, in coordination with members of Mexico's National Institute of Migration, proceeded to remove the tarpaulin from the truck and open the rear doors to find the children accompanied by their relatives.
The Mexican government stated that 91 of the individuals were identified as originating from Cuba, 16 from Nicaragua, four from El Salvador, and three from Honduras.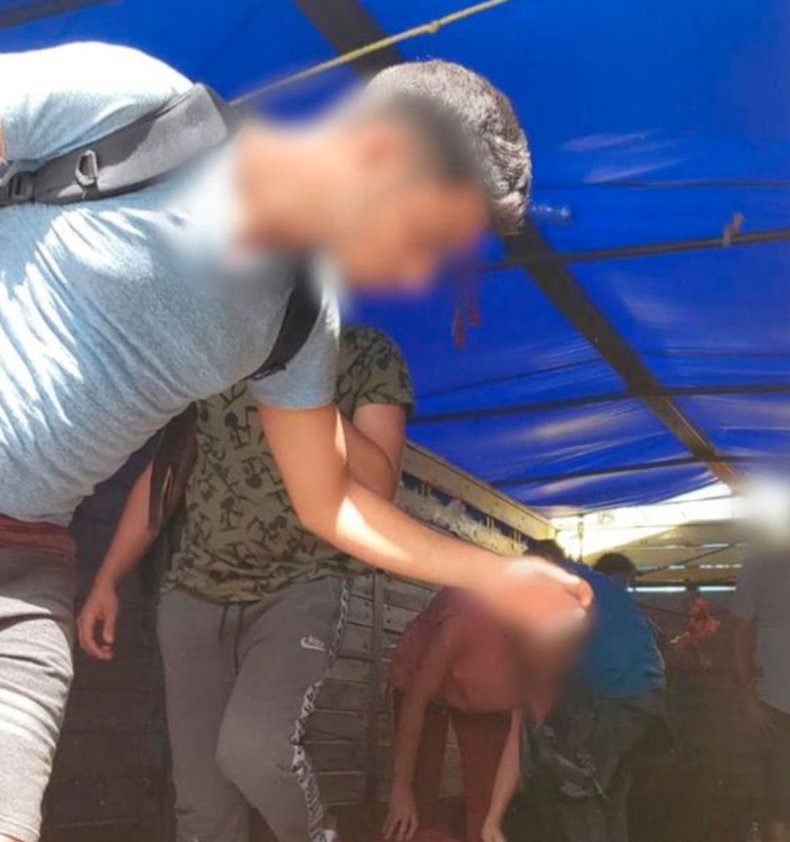 There was also one person from Venezuela and another from Panama.
The discovery came after a group of migrants escaped from a truck abandoned ahead of a checkpoint in Mexico on July 28.
The desperate migrants had been suffocating inside the vehicle before they were rescued by immigration officials.
Fifty migrants died of heat exhaustion and dehydration after they were left in the back of a truck in Texas in sweltering heat a month earlier, on June 27.
Mexico's President Andres Manuel Lopez Obrador said he believed the deaths were due to desperation and poverty.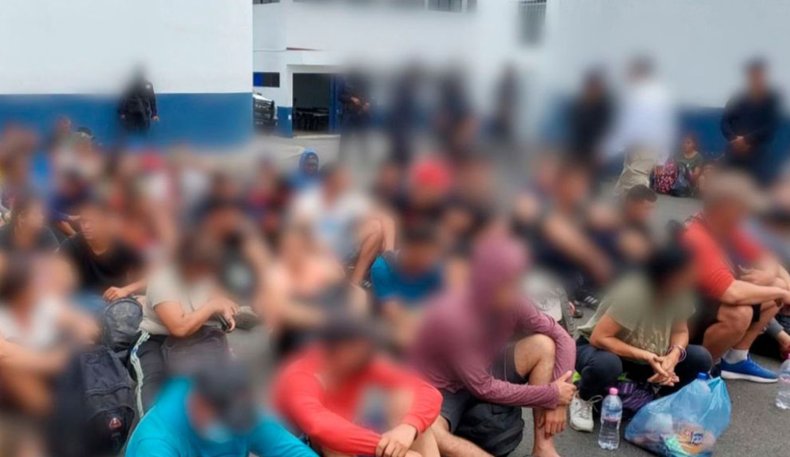 He added: "It happens because there is trafficking of people and a lack of control, in this case at the Mexican-U.S. border, but also in the U.S. interior."
In light of the rescue in Puebla and within the context of the 32nd anniversary of the Beta Groups of Mexico's immigration agency that work to locate, assess and assist migrants, immigration authorities reported on the rescue operations it has recently carried out, as well as the aid provided to migrants who embark on journeys that put their lives at risk.
These groups also offer legal advice and provided guidance to 90,920 people from January 1 to July 31 of this year.
This story was provided to Newsweek by Zenger News.