Over One-Third of African Americans Have Lost Someone Close to COVID: Poll
Over 30 percent of African Americans have known an individual that died from COVID-19, according to polling data released Monday by the de Beaumont Foundation.
Coronavirus cases in the U.S. have risen in November and some experts expect there to be a further surge following the Thanksgiving holiday. While a coronavirus vaccine is expected to begin distribution in December, recent data indicated more than 13 million positive U.S. cases of COVID-19 with 274,050 fatalities attributed to the virus.
Monday's poll shows that 34 percent of African Americans have known a person who died because of COVID-19. In total, 23 percent of those who responded to the poll said someone close to them had due to the coronavirus. Along party lines, 30 percent of Democrats polled knew someone close to them who had died because of COVID-19 while 18 percent of Republicans said the virus had taken the life of someone they had known.
The poll also showed a disparity between demographics regarding how seriously people take the pandemic. While 74 percent of the total respondent's believed the COVID-19 spread was "very serious" or "extremely serious," 86 percent of African Americans agreed with that assessment. However, while 62 percent of Democrats surveyed called the current pandemic "extremely serious," only 33 percent of Republicans agreed.
The poll was conducted from a pool comprised of 800 U.S. registered voters and an oversample of 300 African Americans from November 21 to November 22. A margin of error of plus or minus 3 percentage points was assigned to the results.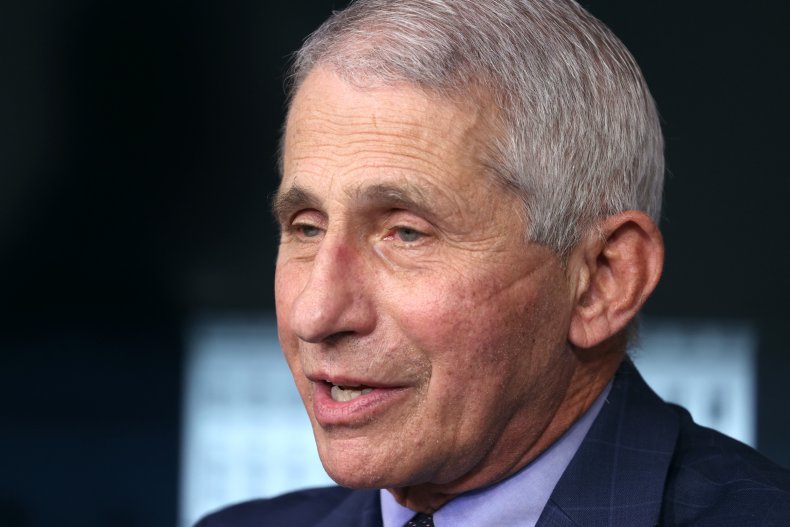 National Institute of Allergy and Infectious Diseases director Dr. Anthony Fauci said in June that Black people are more likely to be adversely affected by COVID-19.
"African Americans have suffered disproportionately from coronavirus disease," Fauci said on the U.S. Department of Health and Human Services' podcast Learning Curve. "They've suffered in that their rate of infection is higher because of the nature of the economic status that many of them find themselves in when they're outside working, being unable to physically separate."
Fauci added that a high incidence of underlying symptoms within the African American community put those individuals "at much greater risk of suffering the deleterious consequences, including death."
Newsweek reached out to the Centers for Disease Control and Prevention for comment.
Two COVID-19 vaccines may possibly receive Emergency Use Authorizations (EUA) from the U.S. Food and Drug Administration in December. Vaccines from the pharmaceutical firm Moderna and a collaboration from the companies Pfizer and BioNTech are slated to be reviewed.
"We are committed to expediting the development of COVID-19 vaccines," said FDA Commissioner Dr. Stephen M. Hahn and Center for Biologics Evaluation and Research director Dr. Peter Marks in a statement on the FDA website, "but not at the expense of sound science and decision making. We will not jeopardize the public's trust in our science-based, independent review of these or any vaccines. There's too much at stake."
During a White House press conference in November, President Donald Trump appeared to take credit for the quick development of the vaccines.
"You wouldn't have a vaccine if it weren't for me for another 4 years," Trump told reporters.
According to the FDA, there is currently "no FDA-approved or authorized vaccine for the prevention of COVID-19."