Over Yondr, Where There Are No Phones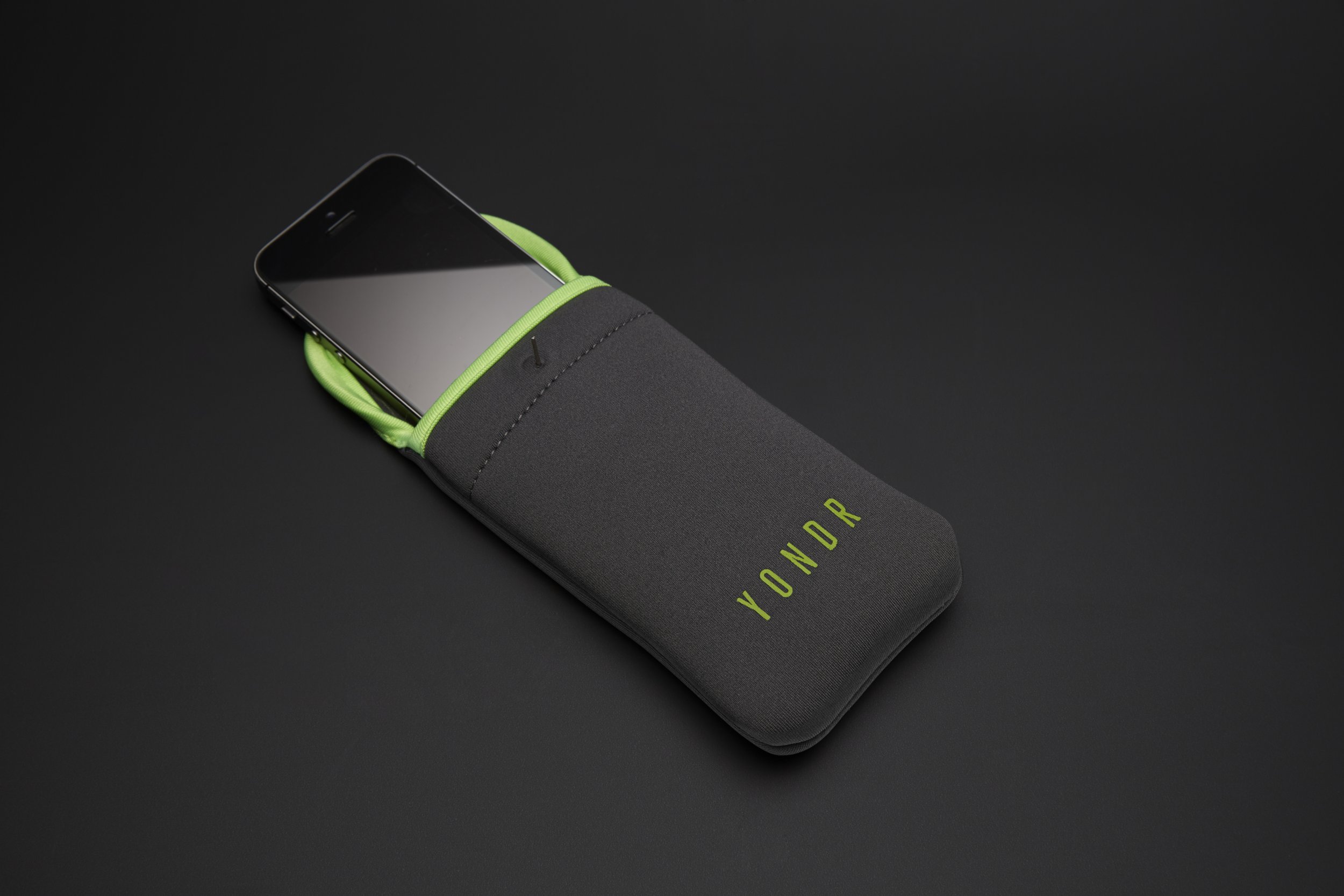 Ebola. ISIS. Downed airlines. Ukraine. 2014 threw up some confounding dilemmas. Our "Silver Bullets" series comes to the rescue with seven big solutions to some of the most complex problems the world is facing. But we also decided to turn our attention to some of the world's smallest problems, from getting out of a date with a click of your heels to an eternal question: Where am I going to find the perfect dive-bar T-shirt?
Each day over the next week, we'll roll out one idea dreamed up by an enthusiastic entrepreneur or company to solve a problem that seems quite small in the context of the world's biggest issues, petty even. Unless it's your problem. Are these solutions as important, and as inspiring, as our "silver bullets"? No, but they prove once again that there are no limits to human ingenuity—or to the messes humans can cook up.
A typical scene at any concert: Audience members trickle into a venue, saunter about as they wait for the music to begin and pull out their phones, swiping and scrolling to pass the time. As a performance gets underway, phones go up—snapping selfies and recording videos of the band playing a favorite song—or out, answering texts, sending tweets, posting on Instagram or capturing a tipsy fan doing a silly dance—fodder for tomorrow's YouTube post.
Obsessively documenting life's moments has become ubiquitous behavior since the advent of smartphones, and it's driving people crazy.
It's also fundamentally changing the way people experience live performances and interact with one another, says entrepreneur Graham Dugoni. His solution is Yondr, a company he founded in January to find ways to counteract the compulsive phone-checking and documentation that is distracting people from real life. The San Francisco-based company's first product is a locking system that allows music venues, schools or businesses to create phone-free zones.
"People are not using phones as a useful tool as much as a compulsive habit," says Dugoni. At live events, "phones become kind of a crutch, a social crutch, and people are constantly trying to document everything.... They're not really enjoying the primacy of the experience."
Dugoni's solution: A venue creates a designated phone-free zone, which could include the entire venue or just the performance area. It does so by setting up "locking stations" at the entrances and exits to the phone-free zone. When attendees enter the venue, they are given a special case, like a soft laptop cover, to slip over their phones (there are three sizes to accommodate varying screens). That way, they can keep their devices on them but cannot access their screens once the phones have been nestled and locked inside the cases.
The stations—where attendees can also undo the locking mechanism themselves with a quick tap—are not intended to simulate a meticulous airport-security check, says Dugoni, but if venue staff members catch an audience member flouting the phone-free rule, they might ask the offender to leave.
"You can think of it like the idea of smoking versus nonsmoking sections," says Dugoni. "And the case does absolutely nothing to digitally block people's phones. So if you're waiting for a call from the babysitter, for instance, you'll still feel your phone vibrate in your pocket, and then you can step out into the phone-use area and unlock it."
Venues that want to give Yondr a try can lease a Yondr kit from the company to ensure a snap- and chat-free performance and then advertise the event as phone-free. Yondr has already been used by venues like the 1896 Studios and Stages in Brooklyn, New York; the Stork Club in Oakland, California; and FAME Venue in San Francisco.
"They were able to enjoy the moment, the party, the event," says Francesca Valdez, owner of the FAME Venue, which has partnered with Yondr a couple of times already and plans to do so again in the future. "At first it was a bit strange for people" who haven't been to a phone-free event before, Valdez says. But once they got used to the concept, they were able to enjoy the show "without having to check their cellphones or be distracted by their cellphones."
The idea, Dugoni says, is to remind people why they're at a live event and to give people a reprieve from an increasingly hyper-connected lifestyle while forcing them to interact with others instead of reflexively pulling out a device.
An upgraded version of Yondr's case, available starting in January, will be implemented in three school systems in three different states and by some musicians on their 2015 tour dates (Yondr says it can't name them just yet). Beyond concerts and schools, Yondr is starting to draw interest from comedy clubs, restaurants, nightclubs and movie theaters, says Dugoni.
"It's about being swept up into a shared mood, [with] the music and the artist and everyone around you," he says, using a concert as an example. "It's going on in real time with real people around you, and that's it."
Previous stories in this series: