'Overcooked 2' Review: Never Over Easy, it's Fun Well-Done
8.5/10 (PS4)
You're racing against time, against a customer's patience and against your own patience with your partner. You can never chop fast enough, food never cooks quickly enough, and you'll end each level physically and mentally exhausted. But the crazy thing is, you're more than excited to go again.
This is Overcooked 2.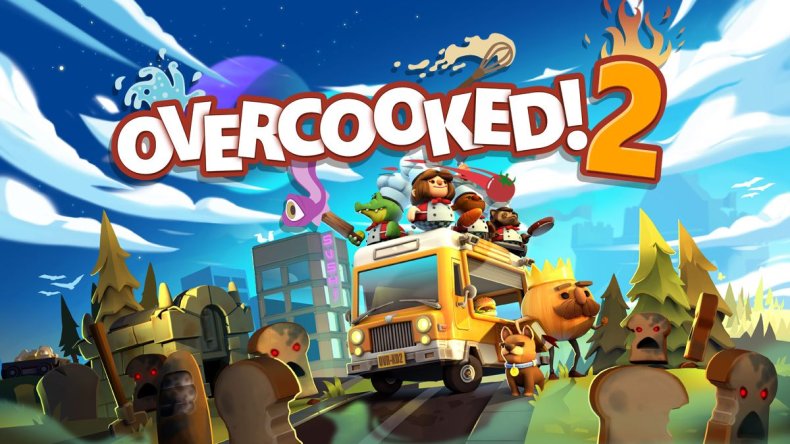 The concept is simple, and if you played 2016's Overcooked you'll immediately be able to pick things up in the sequel. Players work together in a kitchen, either co-op, online or a single player controlling two chefs, and must pump out as much food as possible. This requires preparing the food, cooking it and plating it before sending it out to the customer. As one would assume, things aren't as easy as they seem.
While the challenge of cooking never changes, the kitchens do. Some levels are split in sections and involve players having to throw food from one side of the room to the other. Others have players jumping through portals to complete orders. The worst ones throw fireballs at you, blocking your access to ingredients or equipment. The harder the challenge, the more drive there is to beat it.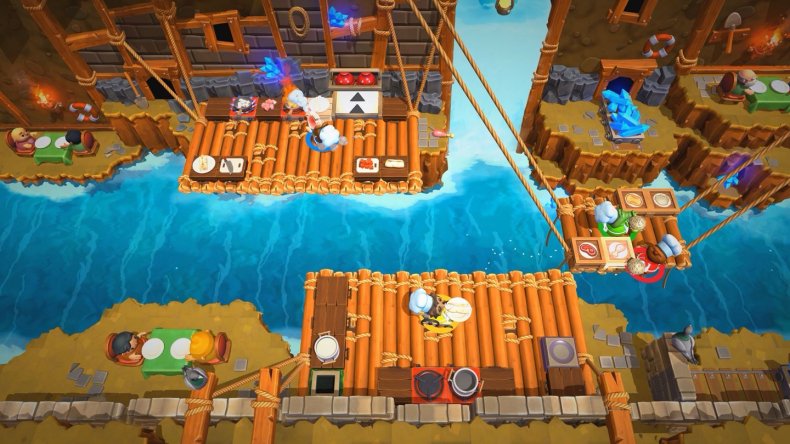 That's the mystery behind Overcooked 2. The game does everything in its power to get in your way. It's never something to make you mad or upset, it's more like you're walking down the street and someone stops abruptly in front of you. Your flow has been interrupted and it might take you a few seconds to get your groove back. Despite all these constant hurdles, you can't wait to see what other insane challenges wait for you on the next level.
The adorable art style carried over from the first game goes a long way in keeping tempers intact. The world is bright and cartoony, with simple, fun character designs. The world map is a joy to explore in your little food truck, and watching the little vehicle transform from a food truck to a ship and rocket is almost as much fun as trying to win a perfect three stars on a level.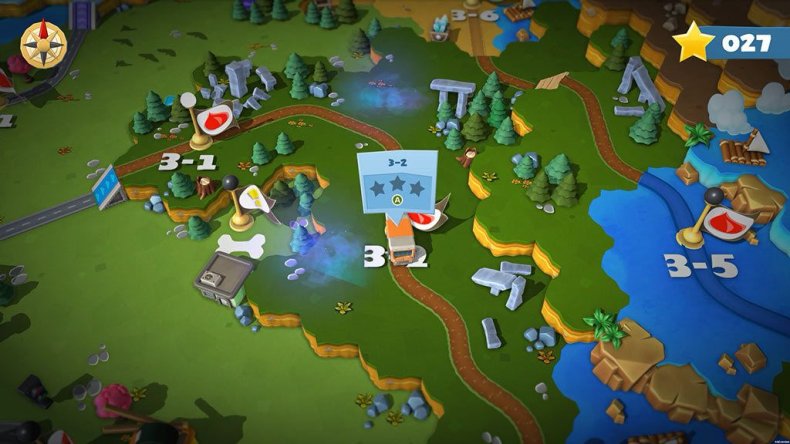 It is possible to beat the game by yourself, but adding more friends makes the experience easier and more enjoyable. By the end of the game, a second player is almost mandatory to unlock the final levels. If you are a solo gamer, the addition of online multiplayer (a series first) can help when you need that second person in your kitchen.
Once you have other players, you can hop into Battle mode. Battles give serious Cutthroat Kitchen vibes as they pit one player against another, with both facing similar challenges. It's possible to sabotage your opponent, or even steal some of their food. Keep an eye out for moving parts too, you can accidentally serve one of your dishes to your opponent's customer.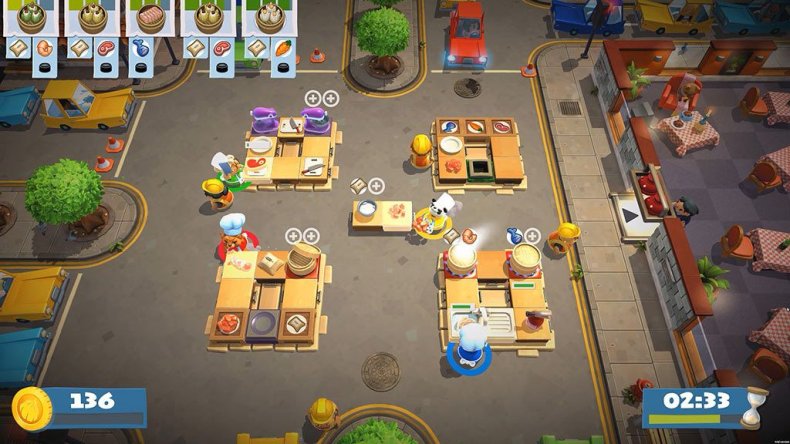 I really only have two minor complaints about Overcooked 2. There's no way to preview a level before you play it. So if you're looking to complete a specific challenge, or avoid a troublesome layout, you have to load the level to see what's what.Having a preview from the world map would help when you want to replay levels. Also, sometimes you finish a dish during a level, and have a few seconds remaining before the end of the round, but not enough time to actually complete anything else. Having a "skip to the end of the level" button would be nice to see as well.
If you're looking for a great party game, a fun game to play with a significant other or just a solo challenge, Overcooked 2 is a Grade-A cut. The art and music keep the stress fun and whimsical, and the high scores and star chasing keep you coming back to attempt challenges again and again.
Overcooked 2 is now available for PS4, Xbox One, Switch and PC.
So what do you think? Do you have a cooking buddy you're ready to tackle Overcooked 2 with? Will you see how far you can get as a solo chef? Let us know your thoughts in the comments section below.