Canadian Doctors Criticize Overcrowding in Emergency Rooms, Say Patients Were Treated in Supply Closets
Three doctors at a Nova Scotia hospital have spoken out about untenable conditions there, including emergency room overcrowding that is so bad patients are being treated in supply closets.
CBC News reported that Dr. Rob Miller, Dr. Rebecca Brewer and Dr. Keith MacCormick all spoke out about the situation at Valley Regional Hospital in Kentville to administrators a year ago, but no progress is being made.
They reported that on one day in March 2019, there were so many patients in the ER that spillovers had to be seen in closets and kitchens, where public safety was at risk.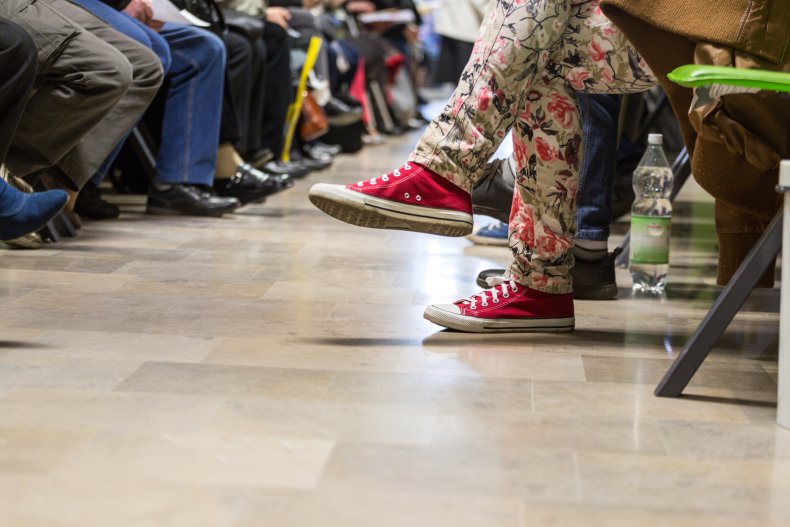 In June, the doctors requested an external review of the hospital to evaluate the emergency department's ability to cope with overcrowding, as well as the unit's leadership. That review was completed in November, but the doctors say that none of the specific recommendations brought up in it have been addressed.
Miller, who has worked in the hospital's emergency room for 14 years, told CBC "I mean, they're basically acting like there is no crisis and heavy handed, top down approaches don't work."
As a result, he says he will be leaving the hospital staff at the end of February. He says that McCormick plans to leave before then, and Brewer will take fewer shifts.
The emergency program's senior director, Dr. David Petrie, told CBC that the missing shifts will be covered, but moving forward staff will have to "work a little harder and a little longer and doing some extra weekends to make this work."
Overcrowding is a persistent problem in Canada's state-run healthcare system. Because health care needs, especially on the emergency room level, are fluid and difficult to predict, facilities can be overstaffed one night and understaffed the next.
In March, the Halifax Infirmary emergency room was so slammed that the nurses requested a Code Orange be called by administrators. That status is typically reserved for a mass casualty event, and would have allowed the hospital to delay surgeries and allow standby staff to be brought in.
The request was denied. That night, 42 patients left the hospital without being seen by a doctor, according to the CBC.
Emergency departments are often used to "warehouse" patients when other wards are overcrowded at hospitals, leading to a bottleneck in care.
According to the Canadian Association of Emergency Physicians, the root cause of hospital overcrowding is not inappropriate use of hospital services but rather the inability to transfer patients to other hospital departments for care in a timely manner. The group released a paper in 2013 stating that ER overcrowding has been an issue in the system for decades and looks to only get worse as populations grow.
Their recommendation was to institute a national benchmarking program to monitor wait times, time from intake to being placed in an in-patient bed and other metrics, as well as working to optimize bed management to more efficiently use hospital resources.
Dr. Cheryl Pugh, Medical Executive Director of the Nova Scotia Health Authority Western Zone, gave this statement to Newsweek:
"It's disappointing to see any physician make the decision to withdraw a vital service for patients, however we respect their decision and wish them all well. We have secured coverage in preparation for their departure and Valley Regional Hospital is receiving a high-level of interest from physicians who would like to join our emergency team.
Nova Scotia Health Authority has been working with the Valley Regional Hospital emergency department team for nine months; we have a working group in place which has successfully implemented 17 of 25 recommendations to come from an external review. Everyone on the team is pleased with the progress and is moving on in the spirit of collaboration and quality improvement.
A great deal of time and energy has gone into this work, and the remaining VRH team is to be commended for their willingness to work together to improve the ED and patient care. Most importantly, the public needs to know it will receive safe, quality care at VRH.
Valley Regional does experience overcrowding. This is not unique to our emergency department alone. It is not ideal, but it is a symptom of a broader issue affecting the health system in Canada.
Today, we have a creative, innovative emergency department that is committed to thinking outside the box and being the best it can be. We are grateful for the work that's been invested – it has benefitted the team, and our patients."
This article has been updated to include a statement from the NSHA