The devastating loss of life due to preventable drug overdoses in our country continues unabated. Earlier this month, the Centers for Disease Control & Prevention (CDC) reported that 105,752 individuals died of an overdose in the one-year period ending October 2021. It's an incalculable toll.
While the entire United States is impacted by this loss of life, the impact on communities varies. Overdose deaths are now rising the fastest among Black communities, with the overall mortality rate now higher for Black individuals than white ones.
It's time to put in place effective interventions and save Black lives.
In his State of the Union address, President Joe Biden acknowledged the urgency of this moment, singling out the overdose epidemic as a problem that requires immediate and bipartisan action. But for too long, our response to addiction and drug use has been to wage a War on Drugs, which has disproportionately harmed Black communities. And the data is clear: People who are isolated, pursued by criminal justice, and stigmatized do not access treatment.
President Biden was right in his address: We need to enact evidence-based harm reduction strategies to send the message that the State is here to support people in need, rather than to punish them. Here is what implementing harm reduction can actually look like.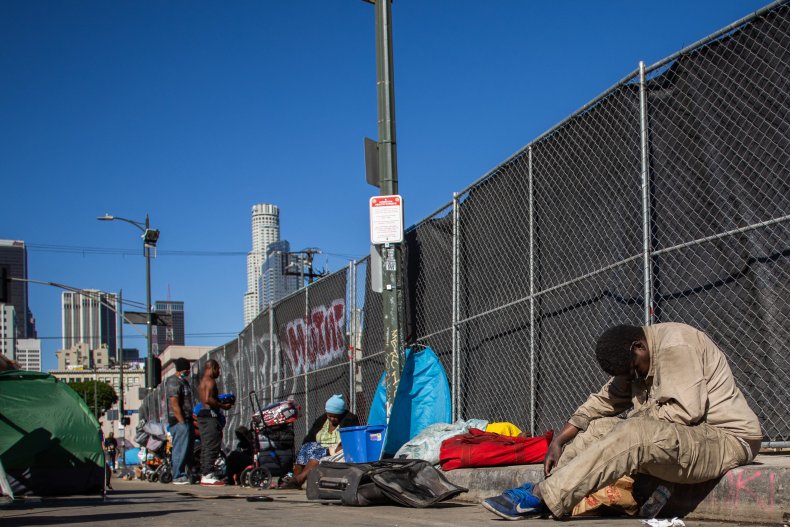 First, it's time to revisit the harsh penalties that criminalize people who might be using or in possession of drugs. These laws disproportionately drive Black and Brown incarceration while failing to provide much-needed services, including effective drug treatment.
We know that decriminalization works. In 2000, Portugal decriminalized drug possession to combat high rates of overdose deaths and reduce HIV infections. Two decades later, Portugal has seen dramatic improvements in public health, including a more than 80 percent reduction in people dying from a fatal drug-related overdose.
Oregon voted to take the same steps in 2020, and racial disparities in arrests for Black and Indigenous Oregon residents are projected to be reduced by an estimated 95 percent.
With Black communities hit hardest by both overdoses and criminalization, the only path to achieving racial equity and combating the overdose crisis is to decriminalize. Meanwhile, to further address the systemic racial discrimination in the enforcement of drug policy, our leaders should explore alternative first response models to nonviolent substance use issues, which keep people safe and reduce barriers to calling 911 to save a life.
Next, we need to invest in universal access to medication-assisted treatment for opioid use disorder. Medication-assisted treatment is the gold standard for the treatment of opioid addiction. It saves and transforms lives.
Right now, medication-assisted treatment remains out of grasp for many people due to unnecessary barriers in federal law that prevent doctors from treating Opioid Use Disorder as a medical condition. Those barriers are not supported by evidence but are based on misinformation and stigma. Fewer than one in five Americans have access to medication-assisted treatment, with significant racial disparities in access persisting. To address these disparities and increase access, lawmakers must move quickly to pass the federal Mainstreaming Addiction Treatment Act.
Finally, one of the most innovative and successful tools we have at our disposal to reduce overdose deaths is to provide people who use drugs with a safe place to use, access to clean supplies, and medical assistance. Overdose prevention sites have been in existence across many European countries and in Vancouver for decades. Millions of visits have taken place and no one has died, while thousands of lives have been saved. Clean supplies reduce HIV transmission, which is critical to public health response particularly in the Black communities that have been disproportionately affected by HIV and AIDS.
Last year, New York City opened the first two American sites, which have already reversed nearly 200 overdoses. Other U.S. cities must follow.
Data from Vancouver's Insite program shows that the site reduced overdose mortality in the surrounding community by 35 percent, with even bigger reductions among the First Nations population.
We want to see similar numbers of lives saved in our cities and communities. But it will take time for cities to stand up more of these sites, so public health leaders should move immediately to distribute more fentanyl testing strips, which can help people determine if their drugs are poisoned with toxins that can cause certain death.
Let's follow the evidence. Drug use is often a response to pain, an act of self-medicating against difficult life circumstances. We need to stop our over-reliance on criminalization and provide people who use drugs with life-saving interventions.
It's time for the Biden Administration and Congress to follow through on their promises of racial equity and harm reduction and actually get this done. We can finally do right by Black communities devastated by the War on Drugs and the overdose epidemic.
The Rev. Charles Franklin Boyer is pastor of Greater Mount Zion African Methodist Episcopal Church of Trenton and Founding Director of Salvation and Social Justice.
Kasia Malinowska-Sempruch is the director of the Global Drug Policy Program for the Open Society Foundations, based in New York.
The views in this article are the writers' own.