'Overwatch' 2020 Anniversary Event: Start Time and Skins to Party With Reaper
The 2020 Overwatch Anniversary event celebrates the fourth anniversary of Blizzard's hero shooter. From the immense success of the closed beta to the raucous roars heard at Blizzcon at Sombra's reveal, Overwatch has been a constant force in the first person market. In 2018 Blizzard said that over 40 million players worldwide were controlling robotic monks, gamers in mech suits and a tesla-cannon wielding gorilla on the field of combat.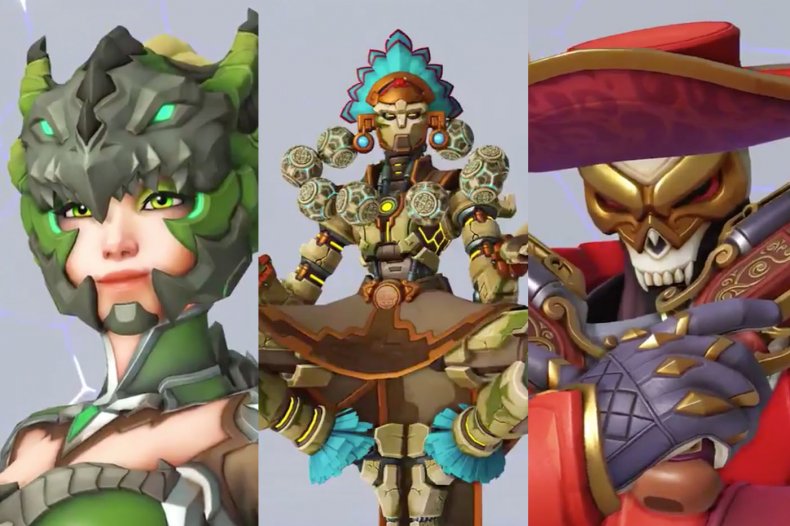 Overwatch 2020 Anniversary Start Time
The 2020 Anniversary event begins May 19 at 1 to 2 p.m. EST. and ends on June 9 at around midnight. Blizzard events usually happen around the same time a patch is released, though this isn't guaranteed it can be delayed for bug fixes or needed tweaks.
Since its release, Overwatch was seen as the main hero shooter and stood as a testament to quality and cohesion that highlighted Blizzard's attention to detail. But as the years have gone on, that Blizzard shine has begun to lose a bit of its luster. With the same events repeating year after year and complicated metas full of the same few heroes, older players got bored of the monotony. When Fortnite stepped onto the scene with its flashy colors and free-to-play invites, Overwatch lost that top seat on the shooter throne.
Overwatch 2020 Anniversary Skins
That doesn't mean Overwatch isn't still a massively successful game. The lore, heroes and overall gameplay still keep pulling Genji and Zarya mains across the world. The Overwatch League, Blizzard's franchised esports endeavor, is in the middle of its fourth season. Though Homestands that had players competing in hometown venues around the world were supposed to start this year had to be cancelled, there is still a fervent fan base watching each week to see teams like the London Spitfire and Florida Mayhem compete.
For those that are still playing, the Overwatch Anniversary event is full of new skins that push the boundaries of what themes each hero can wear. Unlike the holiday or lore themed events, the Anniversary lets skin designers run wild and come up with whatever concept they make think is cool. This year, we have a Mayan god Zenyatta, Mercy as a dragon slayer and Ashe from a fairy tail. And those are just the ones we've already seen.
In the May 12 patch notes, a description of new skins coming in the Anniversary event leaked. Alongside Reaper, Ashe and Mercy's new Legendary skins, Carbon Fiber Sigma, Fleur de Lis Widowmaker and Masked Man McCree.were also revealed before the start date. Pink Mercy, which was originally available in 2018 as an incentive to donate to support breast cancer research, may be returning for this event as well.
Masquerade Reaper (Legendary)
Little Red Ashe (Legendary)
Huitzilopochtli Zenyatta (Legendary)
Dragoon Mercy (Legendary)
Submarine Wrecking Ball (Legendary)
What do you think of these skins? Tell us in the comments.