'Overwatch' Second Anniversary Event Brings a New Map and Items
This month, Blizzard celebrates the two-year anniversary of Overwatch , with a bevy of new items and the return of seasonal goodies players may have missed out on in the past. Blizzard is also giving those looking for some free playtime with Overwatch an entire weekend to try it out.
Here's everything you need to know about the Overwatch two-year anniversary event, including the start time and all the items.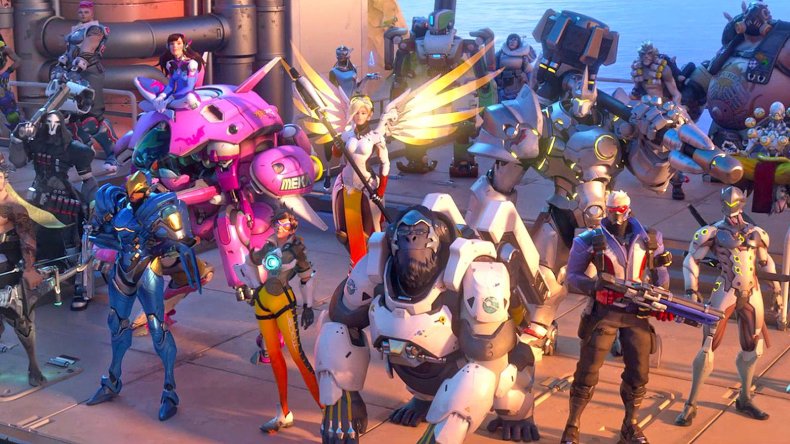 START TIME
From May 22 to June 11, players can log in to Overwatch on PC, Xbox One and PlayStation to experience the anniversary event. Blizzard has not revealed the exact timing of the two-year anniversary celebration, but based on past events, Overwatch players can expect it to begin around 2 p.m. EDT.
FREE WEEKEND
If you have never played Overwatch ,or need some extra time figuring out whether you want to purchase the game, Blizzard is offering a free weekend. From May 25 to May 28, starting at 2 p.m. EDT, players will be able to download the game and dive right in. PlayStation users will not need a PlayStation Plus subscription to play.
If you want more information about the free weekend, check out Blizzard's blog.
NEW MAP
The Overwatch two-year anniversary event will introduce the brand-new Deathmatch map, Petra, along with a new mode. "Competitive Mode" will include placement matches, skill rating tiers and leaderboards.
NEW AND RETURNING ITEMS
More than 50 new items, including eight new Legendary skins and three epic skins, can be obtained during the 2018 anniversary event. If dance emotes are your thing, Doomfist, Moira and Brigitte will receive new ones.
As for returning seasonal items, dance emotes from last year's anniversary event will be available again. Past seasonal brawls will return to the Arcade and be rotated daily, including those found in Overwatch Archives.
To get these items, Loot Boxes will be distributed via daily logins. One bonus Legendary Anniversary Loot Box will be distributed, which will guarantee one Legendary item. If you purchase 50 Loot Box Bundle, you'll get a bonus Legendary Anniversary Loot Box. The previous season event loot will be included in boxes during the anniversary event.
OVERWATCH LEGENDARY EDITION
Blizzard is also re-releasing Overwatch Legendary Edition digitally on May 22, which includes sets of Legendary, Epic and Origin skins for a total of 15 skins.
So what do you think of the upcoming anniversary event in Overwatch? Let us know in the comments section below.