'Overwatch' Animated Short Premiering at Korean Fan-fest: Where to Watch (UPDATE
UPDATE: The "Shooting Star" video has been released, starring D. Va.
For fans of Overwatch , this week is going to be a blast. On Wednesday, Blizzard will release the long-awaited new cinematic for the hero shooter. The last short, "Honor and Glory," was released back in November, giving fans plenty of time to speculate about what could be shown. We could learn the history behind Lucio's DJ career or how D.Va went from Starcraft pro to military veteran. There's still so much of Overwatch's lore left to uncover, and the quality of these shorts is always top-notch. If you play Reaper, Pharah, Hammond or any one of the number of characters, you should be pumped.
Where can you watch the new Overwatch short?
The Overwatch animated short will premiere at 6 a.m. EDT Aug. 22 on the PlayOverwatch YouTube channel, according to Blizzard. Game Director Jeff Kaplan will introduce the short at the Korean Game Fest, running Aug. 22 and 23. The festival is meant to celebrate the game's two-year success and to reinvigorate the country's love for the game. Overwatch has hit a slump among South Korean players; only 10 percent of PC Bang users are playing, according to gametrics . League of Legends and PlayerUnknown's Battlegrounds are topping the charts with nearly 50 percent of the market.
LEGO, the purveyors of tiny plastic bricks that destroy feet, will also be at the event. Back in May, Blizzard announced an Overwatch set coming in 2019, and in early August LEGO added an Overwatch page to its website. Since then, we've heard nothing, but we might finally be getting a first glimpse at the set. If I'm not able to build mini-Reaper with little baby shotguns, I'll be sorely disappointed.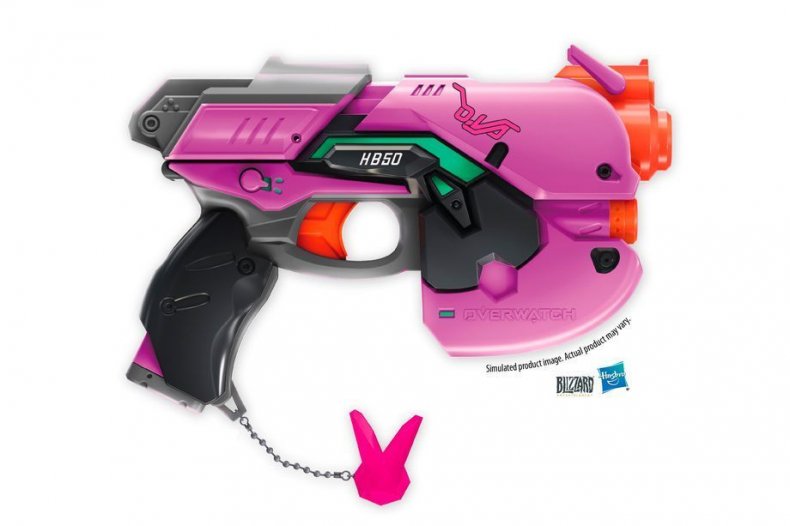 It's unclear if the Overwatch Nerf guns previously teased will make an appearance at Korean Game Fest.
What do you hope the new cinematic and toys will be? Tell us in the comments.