'Overwatch' Anniversary Event 2019 Start Time: When Can You Start Opening Loot Boxes?
The latest Overwatch event is about to begin, celebrating the three-year anniversary of Blizzard's hero shooter. It feels like just yesterday we got introduced to Winston, Tracer and the rest of the squad. Since then, we've stopped Dr. Junkenstein, cheered on for pro players at the Overwatch League and captured millions of payloads. Overwatch is a game that quickly caught on with the community and has only lost a small amount of momentum since. The events may be repetitive and some metas may be more stale than others, but there's a reason we keep coming back.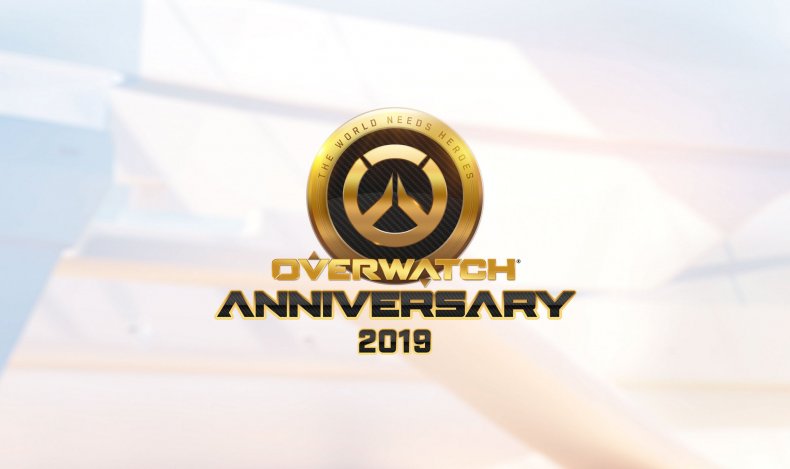 Overwatch Anniversary Event 2019 Start Time
The Overwatch Anniversary Event starts on May 21 between 1 and 2 p.m. EST. and ends on June 10. Blizzard has not announced the official start time for the event, but Overwatch patches usually go out at around the same time. If a bug or problem is found, the development team may delay the introduction of the event.
The 2019 Overwatch Anniversary event includes six new Legendary skins and three Epic skins, including the immaculate Gargoyle Winston.The Anniversary skins are always some of the best because the development team uses it as an excuse to create whatever they can imagine. Seasonal even items from past years will also be available, giving you the chance to purchase or unlock event-timed cosmetics.
The long awaited Overwatch Workshop will be leaving the PTR, giving players the chance to make their own game modes. Players have recreated Flappy Bird, made bowling for Torbjorns and implemented countless other creations into the game. Codes are generated for each game mode, making it super easy to share and swap whatever you create.
The Arcade will be full of past limited time game modes, including the highly controversial Archives event "Storm Rising." If you didn't get to invade the beaches of Cuba during last month's event, this may be your last chance until 2020.
Finally, there will be a free trial from May 21 through 28. If you are one of the seven people out there who haven't tried Overwatch, then this is your chance.
Are you excited for the Overwatch Anniversary event? Tell us in the comments.