The annual Winter Wonderland event in Overwatch is about to begin, throwing players back into the yuletide spirit to collect more skins. Returning to the hero shooter for the fourth time since it's launch, this event gives players access to over 140 cosmetics, sprays and icons that only come around once a year. The event lasts from December 10 through January 2.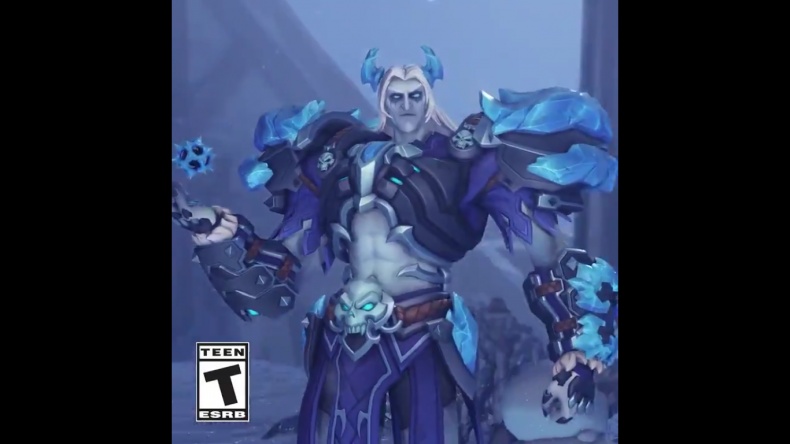 Like every event, there will be a special game mode that players can mess around in. There's Mei Snowball Offensive, which turns eveny player into Mei weilding a snowball launcher. Eliminating other players with your tiny projectiles grants you kills, and the player with the most defeated enemies at the end of the round wins.
There's also Yeti Hunter, which is a five-versus-one match where you need to take down a Yeti Winston. Five players deck out in their best Mei skins and go off to slay the mighty beast, who only wants to chill and eat meat. Meis start out with the most power but slowly become weaker as the Yeti picks up meals and powers up.
We will update this story with whichever (or both) game modes come back for 2019.
Here's a full rundown of everything you need to know to get ready for the event
Winter Wonderland Overwatch Release Time
The WInter Wonderland event starts on December 2 and will most likely hit live servers around 1 to 2 p.m. EST. It is possible for the patch to get delayed due to server stress, so don't get uneasy if the update doesn't instantly appear. The highly anticipated World of Warcraft Classic update with Battlegrounds and Hearthstone's Descent of Dragons expansion are launching today as well, so Blizzard's servers are going to have to deal with a huge influx of players across multiple titles.
When the patch is live, it should automatically start downloading on your PC, PlayStation 4, Xbox or Nintendo Switch.
Winter Wonderland Overwatch Skins
Rime Sigma (Legendary)
This skin was leaked a week ago and has already earned a spot as one of the best the shooter has ever had. Transforming the scientist with a gravitational head injury into the Ice King from Game of Thrones is a beautiful mashu-up. Winter is already here, and it's gorgeous!
A selection of the new skins have also been leaked ahead of time. Jotun Doomfist and Rat King Reaper will be making their way to the game according to trusted Twitter sources.
Will you be playing Winter Wonderland or skipping it? Tell us in the comments.