'Overwatch' Competitive Season 21 Map & Hero Pools: How Your Games Are Changing
Season 21 of Overwatch Competitive Play has officially begun, bringing in a whole new wave of maps and heroes for players to mess around with. The second season to feature a map pool continues the trend established in season 20, limiting the amount of maps that can be played in ranked. Hero Pools have also been introduced, limiting the amount of playable characters during each week's season.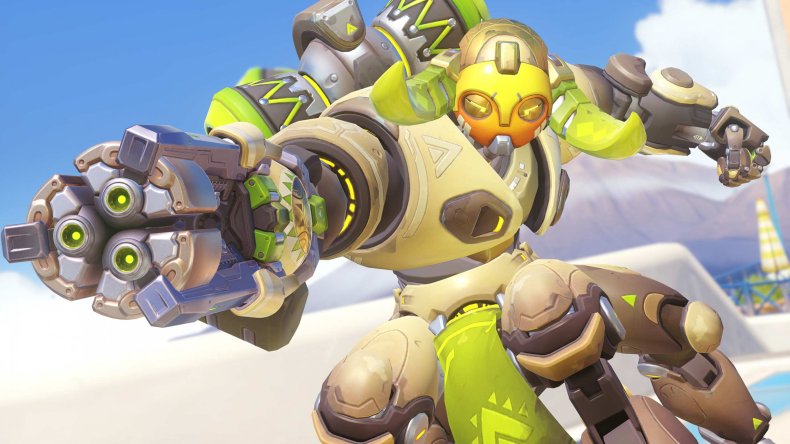 Like every season, you'll need to take part in five placement matches to get your ranking. Once you do, you'll be given a ranking between 1 and 5,000 that gets higher as you win more games or lower as you lose. There are seven different tiers you can reach: Bronze, Silver, Gold, Platinum, Diamond, Master, or Grandmaster. Earn SR points and climb the ladder, earning a fancy icon and potentially enough points to unlock a golden in-game weapon.
Overwatch Season 21 Hero Pools
Season 21 introduces Hero Pools to Competitive Play, limiting the heroes that are playable during each week. Heroes won't be available for more than two weeks in a row and an in-game prompt reveals which characters won't be playable. If a hero has received balance updates during that week's patch, the hero will be playable in ranked mode. The Hero Pool only affects Competitive Play, with Arcade and Quick Play both having access to every hero.
"Every week when players log in to Overwatch, it'll be a slightly different game," Principal Game Designer Scott Mercer said in a blog post. "There'll be more variety. What we're trying to address is the feeling that the game isn't changing rapidly enough."
The first Hero Pool of the season bans Orisa, Hanzo, Mei and Baptiste.
Blizzard's esports empire, The Overwatch League, will also use Hero Pools. Instead of picking at random to decide which heroes will be banned, analysts will look at the data of heroes played and ban those that are played more than 10 percent of the time.
Overwatch Season 21 Map Pools
Here are the 21 maps that will be playable for the entirety of Season 21 of Competitive Play in Overwatch.
Assault
Hanamura
Horizon Lunar Colony
Volskaya Industries
Hybrid
Blizzard World
Hollywood
King's Row
Control
Escort
Dorado
Junkertown
Watchpoint: Gibraltar
Competitive Season 21 of Overwatch is available on Xbox, PlayStation 4 and PC right now.
What rank are you hoping to hit this season? Tell us in the comments.