'Overwatch' Echo Revealed: Hero 32 Is the Omnic You've Been Looking For
Hero 32 of Overwatch is Echo, an omnic with a sense of justice and righteousness. Created by original founding member of the team Dr. Mina Laio as retribution for causing the omnic crisis, Echo represents the good artificial intelligence can offer. Teasers and rumors about what the next hero in the roster might be have been circling over the past week, but the new cinematic trailer shows us that Echo was the right choice.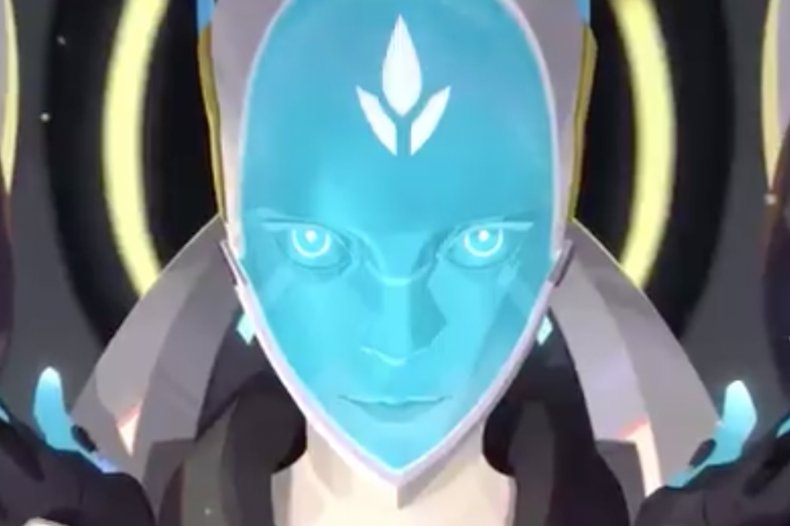 In Echo's origin story, we can see that Dr. Mina Laio was one of the main scientists behind the Omnica corporation, designing the omnics that then rose up and tried to conquer humanity. During the Omnic Crisis, Overwatch was created to combat the threat and Jack Morrison (known as Soldier:76) welcomed her into the group. While there, she designed Echo but seemed to perish in a factory explosion.
When the Overwatch team was disbanded, Echo was shipped away and placed in a cargo hold. From there, she was shipped on Route 66 and is the Payload on the map you move across the town. In McCree's "Reunion" cinematic, the cowboy rescues Echo from her packaged prison and allows her to be free once more. From there, the robotic consciousness, potentially of Liao, fights alongside the Overwatch team as they face enemies like Talon and the Omnics.
Players knew that Echo was going to be playable thanks to the Overwatch 2 reveal we saw in late 2019. The robot with floating parts was seen as one of the playable heroes in the sequel, alongside Sojourn, who we still have not had a chance to play as.
Overwatch Echo Abilities?
Echo's abilities still haven't been introduced, but she's expected to be an all-around hero that can fulfill any role when needed. She also sits really well, according to this emote.
We will update this story once her full list of abilities is revealed.
Here's hoping Echo is a fun hero that won't completely break the meta. Overwatch has had issues with some of its newer heroes completely overloading their kit, so they are must-picks if you want to be competitive. After release, Brigitte and Orisa were on nearly every team composition for months. The hero ban system implemented in the last competitive season of the game does mitigate some of the staleness, but only time will tell if Echo becomes another broken bot.
Echo Release Date?
When exactly Echo will be released still remains a mystery. The last playable hero released, Sigma, had his origin story trailer released on July 22 2019 and the hero was released on live servers on August 13. It might make sense for Echo to be released sometime in early April, but there's no way to know.
Are you excited to see what Echo has to offer? Tell us in the comments.