'Overwatch' Hero 32 Teasers: Could Sojourn, Echo or Mauga Be on the Way?
The latest Overwatch hero has been teased on the game's Twitter account, giving players some insight as to who Hero 32 might be.
The first teaser released on Monday shows the personal log of Dr. Mina Liao, who was one of the first six founding members of the original Overwatch squad. She talks about the sentience of Omnics, like Zenyatta with his monks in Nepal or the Omnic Uprising that started in King's Row. If these robots believe that they have a soul, are they really any different than humanity?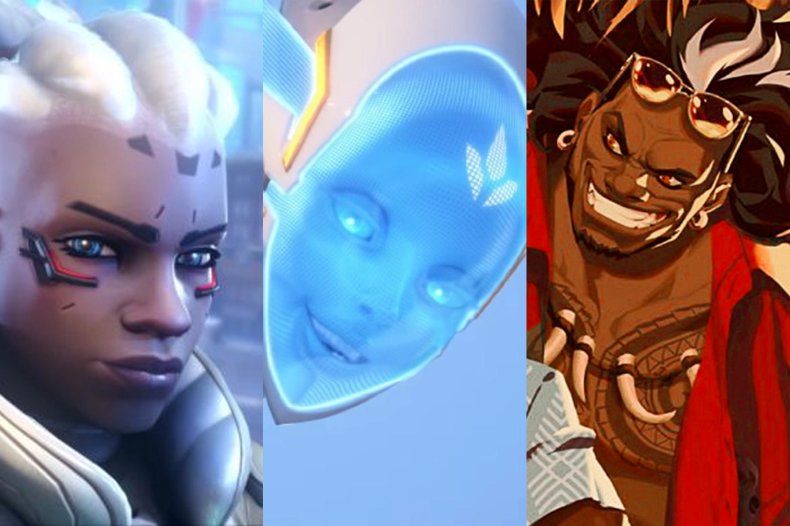 The post also mentions Athena, the voice Overwatch players have been hearing at the start and end of matches since launch. Her physical form, known as Echo, was first shown off to players in McCree's "Reunion" cinematic inside the Payload on Route 66.
Liao's first post says that the "Athena project has been deemed a success" and now the scientist can move onto different projects. Could that be a successor to Athena or Echo or just the omnic body itself? Only time will tell.
In the second Twitter post, things seem to get out of hand. "Everyone get back, stay down," the doctor says in the brief 10-second transmission before she gets cut off. Something has definitely gone wrong, though what that snafu is has yet to be revealed.
Hints that the hero could be the omnic Echo seem to be stacking up. Combined with the two teasers, In January, Michael Chu (who was the game's lead narrative writer up until fairly recently) tweeted that there was "more to come" with Liao, potentially referring to this reveal.
Echo was also revealed as a playable hero in the unreleased Overwatch 2, which will be adding to the previous established roster of Overwatch heroes. This could be a great opportunity to introduce the omnic before the game's release sometime in the near future. Sojourn, a former member of the Overwatch team, was also teased as an Overwatch 2 playable hero.
There also some other guesses as to who Hero 32 might be. In Baptiste's reveal story, we got our first look at the Talon bruiser Mauga. This giant of a man cared only about his survival and the success of Talon, while Baptiste wanted to help out humanity. Mauga was teased as an upcoming hero and this sort of bait and switch would be a perfect time to introduce him to the canon.
At this point we have little idea who Hero 32 might be, though it definitely seems like Echo or Mauga could be joining the fray.