Overwatch League Grand Finals and ESL One Prove Esports is Thriving
Last weekend was huge for esports, with two of the largest events for Overwatch and Counter Strike happening at the same time. While TwitchCon, the flagship event for the Amazon-owned live streaming service was taking place in San Diego wit a smaller Teamfight Tactics event for streamers, the real competition was streaming from the East Coast.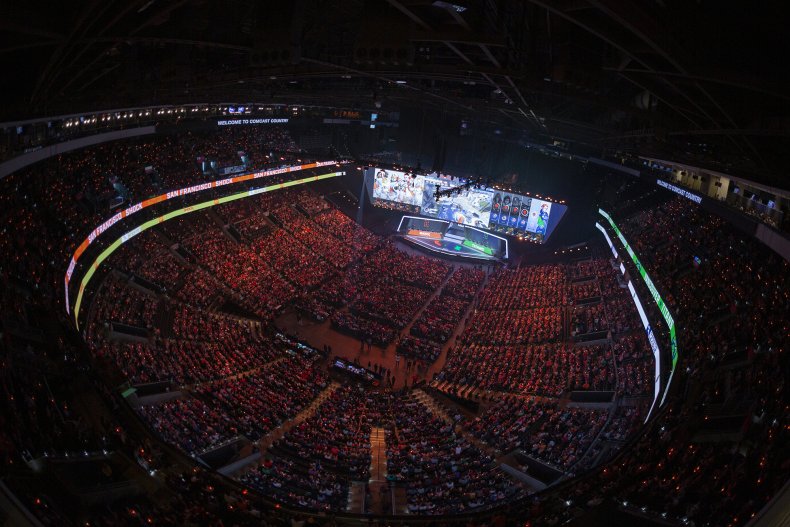 Hundreds of thousands of viewers tuned in to watch ESL One New York at Barclays Center on Saturday and Sunday. The stadium itself was packed with fans wearing jerseys for the game's most popular teams, like Astralis and Team Liquid, while casters shouted over intense firefights displayed on towering screens. These teams played Counter Strike: Global Offensive, a shooter where teams of terrorists and counter terrorists battle to plant or defuse a bomb. On Twitch, the ESL One stream had a peak concurrent viewership of 194,000 according to TwitchTracker, though that is only a percentage of overall viewership. The games were cast in multiple different languages and on other platforms like YouTube, making the number even larger.
For the ESL Cologne final match in July, more than 500,000 viewers tuned in across all streams according to EsportsCharts. Though these viewership numbers can be hard to trust because we can't verify where the numbers are coming from, it's fair to assume that Counter Strike is still a fairly popular game. Not a bad audience for a game released in 2012.
Over in Philadelphia, the Overwatch League Grand Finals took place, having the San Francisco Shock and Vancouver Titans fight it out for supremacy. At the Wells Fargo Center, both teams played to a sold out arena of fans of the shooter with a cyber ninja and a tesla-cannon touting gorilla. The series ended fairly quickly, with the Shock dominating maps and beating out the Titans four to zero. The event was shown on live television on ABC since Disney has exclusive TV rights for the events through 2020.
Twitch is the main streaming partner for the Overwatch League so it's a lot easier to figure out streaming metrics from this event. According to TwitchTracker, the Grand Finals on Sunday pulled in a peak of 262,000 viewers with viewership peaking on the final map. The Overwatch League's second season began in January, with it's first few games reaching a peak of 373,000 viewers. By that metric it might seem like OWL viewership is declining, but without seeing the ABC number it's impossible to tell.
Were you watching Overwatch League or ESL One? Tell us in the comments.