'Overwatch' League Rascal and Coach KyKy Released From Dallas Fuel
Overwatch League team Dallas Fuel has released Kim "Rascal" Dong-jun and coach Kyle "KyKy" Souder. A statement from DF released on early Monday morning put the blame on the coach and player who did not live up to management's standards.
"While we recognize many of the challenges Kyle faced with the Dallas Fuel were beyond his control," Mike Rufail, owner of the Dallas Fuel said in the statement. "There comes a time when change is necessary for the team to move forward and we felt that time is now."
According to Rufail, Rascal did not communicate with the team and "his commitment to the team did not meet our expectations." Rascal had been a star DPS player on London Spitfire before being traded to Dallas in late February. He was only on the team for a little over a month before he was kicked, leaving DF without a DPS player in the main roster. The window for acquiring players in the Overwatch League for the current stage has already passed, so it's unclear what roster the team will field.
Rascal was brought onto Dallas Fuel after a rough scandal involving streamer and Winston-pro Félix "xQc" Lengyel, who was kicked from the team after sharing a controversial meme in Twitch chat. The former Overwatch League star spoke to his stream last night about the problems he experienced on the team and what Dallas Fuel did wrong.
Dallas Fuel's coaches acquired Rascal without consulting the team members, which inevitably lead to some hostility. Son "OGE" Min-seok was especially annoyed because he didn't know how Rascal played since he never saw a tryout. XQC believes that the new Overwatch League is experiencing some severe growing pains, where nobody is really sure what they were doing. Coaches would ask XQC who they should pick up for the team with a $200,000 stipend. "I'm just some random streamer kid living in his mother's basement" XQC said on stream, solidifying the point that he should have had little say in these decisions.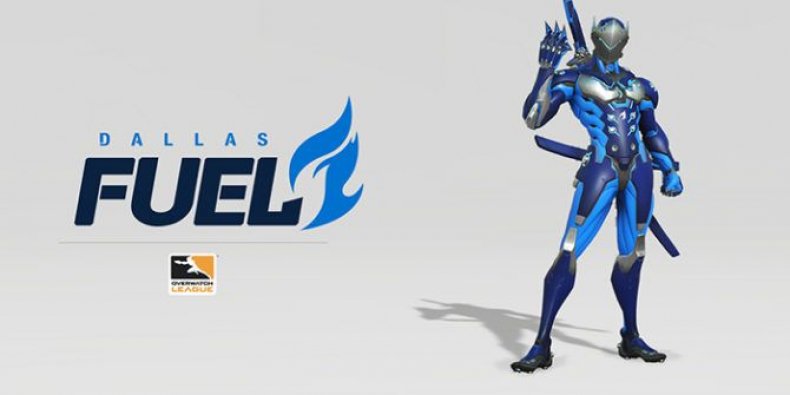 London Spitfire was an all-Korean roster, meaning in-game communication wasn't a problem. When Rascal was traded onto an all-English speaking roster, it became hard for him to relay information to his teammates. "Rascal wouldn't listen to comms very much," XQC said. "He would talk, but he wouldn't listen." If Rascal was incubated properly and allowed to grow as a player rather than getting kicked to the curb after a month, XQC believes that he would have evolved into an amazing esports star.
Texas-based Dallas Fuel has been wrought with controversy since joining the Overwatch esports scene in early 2016. OGE was suspended for four games for "account-boosting" and Timo "Taimou" Kettunen was fined for using "anti-gay slurs" in Twitch chat. No Overwatch League team comes close to Dallas' consistent inconsistency both on the field and off. What comes next for the franchise is entirely up to Blizzard.