Blizzard has had a rough week, letting go of more than 800 employees after the CEO announced in a meeting that the company was having "record-breaking profits." The company Warcraft built is still going to keep chugging along, continuing to release content for the millions of fans who play their games. Later today, the Overwatch League will start back up, bringing Roadhog, Widowmaker and the rest of the gang in to the esports podium.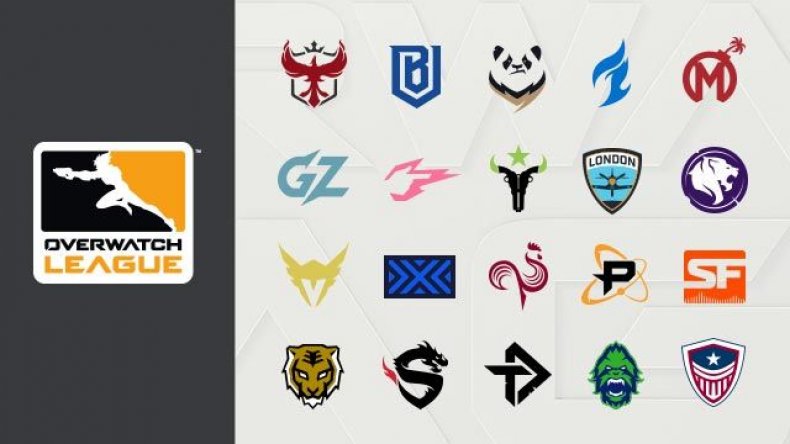 Last year's crazy grand finals were epic; London Spitfire managed to narrowly defeat the Philadelphia Fusion and secure the championship. This year the stakes are even higher, with eight new teams competing for a chance at the title. Can the London Spitfire hold onto their dominance or will they choke under the GOATS meta? Will Shanghai Dragon manage to actually win a game this year? Will MonteCristo say something dumb? All these questions and more will be answered once the teams start battling it out in the Blizzard Arena in Irvine, California.
Overwatch League Season 2 Start Time
The first match, a rematch between the London Spitfire and Philadelphia Fusion will begin on February 14 at 7 p.m. EST. There will be 16 matches played throughout the weekend (four a day), with each team playing two games per week. This gives teams the chance to not get overwhelmed with games and properly rest before combat. The full five week schedule for stage one can be found on the Overwatch League website. You can also find the full roster for each team so you can properly prepare your Overwatch Fantasy squad.
Here's the schedule for day one of the first stage of Season 2 of the Overwatch League.
Philadelphia Fusion- London Spitfire
New York Excelsior- Boston Uprising
Seoul Dynasty- Los Angeles Gladiators
Shanghai Dragons- Hangzhou Spark
Which team do you think is going to come out on top for Stage 1 of the Overwatch League? Tell us in the comments.