'Overwatch' Mercy's Recall Challenge: How to Unlock Free Legendary Dr. Ziegler Skin
Overwatch players can unlock the brand new Legendary Dr. Ziegler skin for Mercy by playing games. Introduced in the latest short story by Michael Chu, this skin takes the healing matriarch into the lab, gifting her a stethoscope and white lab coat. If you want to harness the true power of a Mercy main, this skin definitely helps you capture her essence. Prepare to hear jokes about how the doctor is in when you get resurrected by a teammate.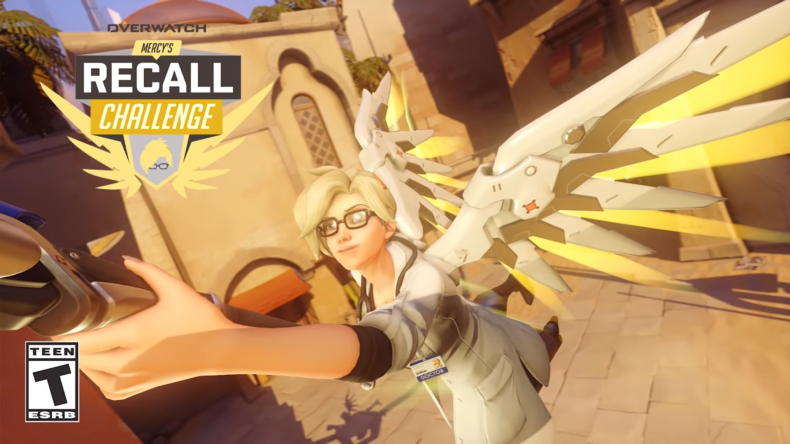 How to Unlock Free Overwatch Legendary Dr. Ziegler Skin
From November 12 to December 2, players have the ability to unlock the brand-new skin. Similar to how fans were able to obtain Bastet Ana, LEGO Bastion, Talon Baptiste and Nano D.Va, you'll have to win games to get the skin. Win three games to get an icon with glasses, win six to earn two sprays and win nine for the skin. Wins only count in the Quick Play, Competitive Play and Arcade modes (sorry Workshop fanatics).
If you want to read the "Valkyrie" short story, you can do so here. It tells the tale of a woman with a drive for others who was compelled to lend her talents to the Overwatch squad. If you've loved the other short stories, then this one is a must-read. It's nice to get a little bit of lore while waiting for the game's upcoming PvE sequel.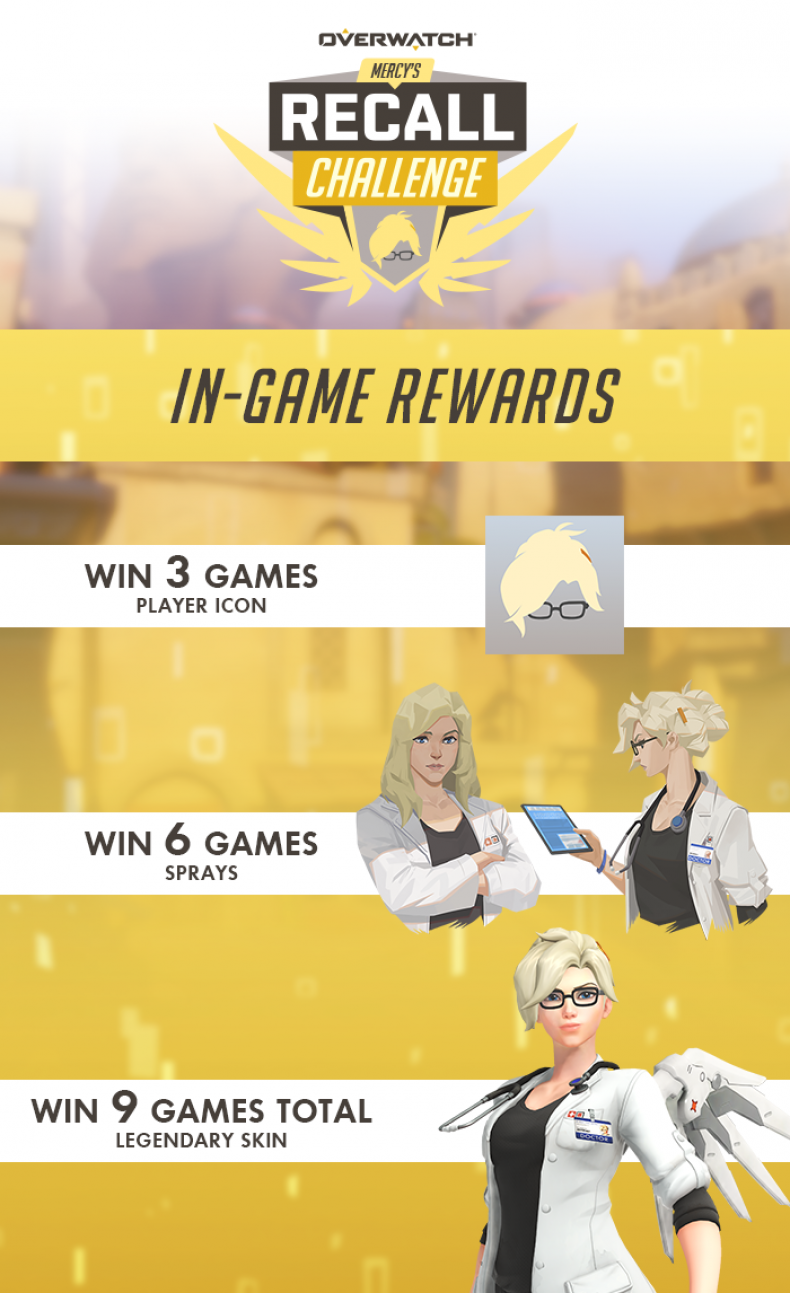 There is also a selection of streamers that will grant you exclusive Twitch drops for watching. At two hours of watch time you'll unlock one spray, four hours will net you two and six hours will get you the last three. These sprays show her helping friends and living life, perfect for the Mercy main who wants to create a montage of her exploits while dominating the competition.
Unlike past challenges where you needed to watch a specific streamer at a certain time to get the sprays, for Mercy's Recall you just need to watch a game under the Overwatch category on Twitch. In order for the time to count, you'll need to connect your Battle.net account to your Twitch account which is easy enough to do. Just go to the settings gear in the upper right of the Twitch page and click ":connections." There, you'll see an option to input your Blizzard account name to start earning rewards.
Do you like the Dr. Ziegler skin or are you just waiting for Overwatch 2? Tell us in the comments.