At the end of Overwatch's new "Shooting Star" cinematic, we briefly see a new D. Va skin. Now, you can unlock the skin yourself with D. Va's Nano Cola Challenge. Starting today until Sept.10, you will unlock special in-game rewards for playing Quick Play, Competitive or Arena. For winning three games, you'll get two new sprays, for six you'll get a new icon and for nine you'll unlock the Nano Cola D. Va skin.
Sadly, there's no Doritos or actual soda available in this promotion. You'll have to settle for a free skin and some goodies instead.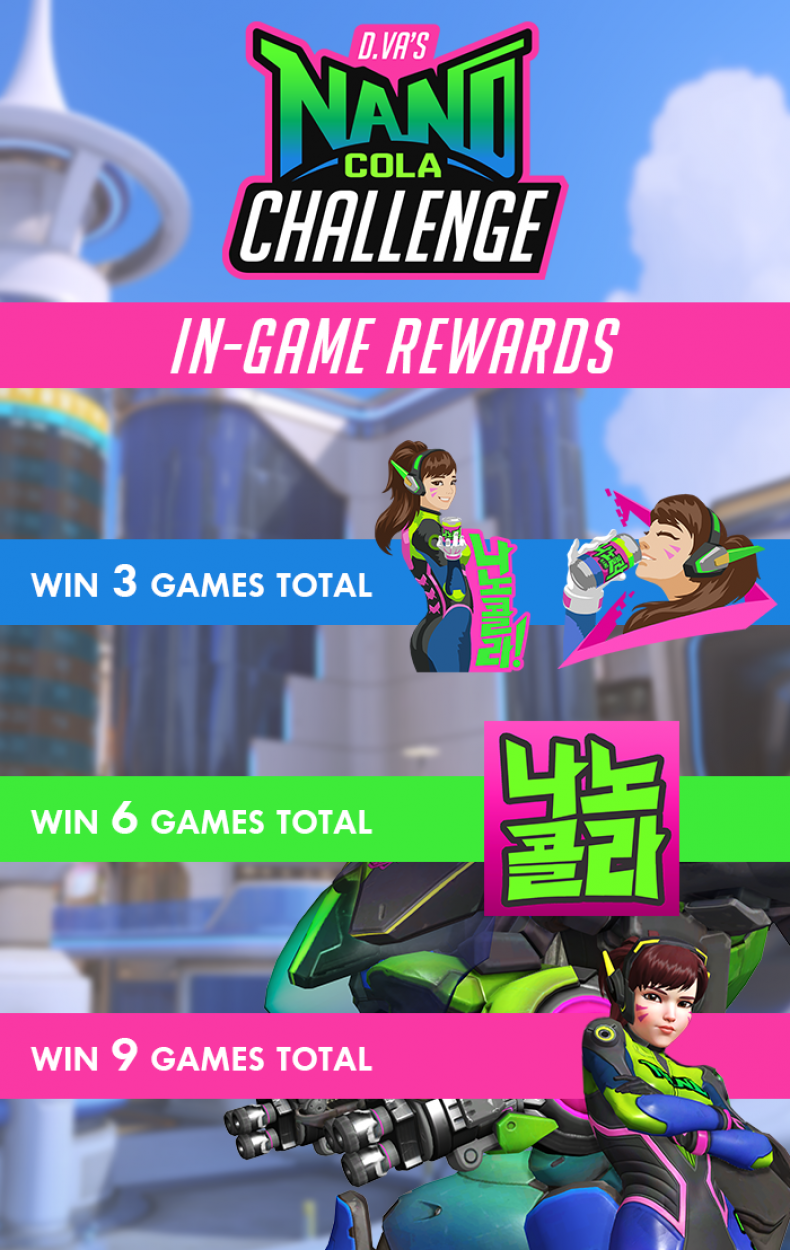 There's also eight new sprays that can be unlocked by watching Overwatch partnered Twitch streamers. Every two hours of watch time (up to eight) you'll unlock a couple of adorable D.Va related sprays you can use in-game. It's good that Blizzard is helping awesome players like former Overwatch League pro Seagull and Mirage, alongside classic content creators like Anaq.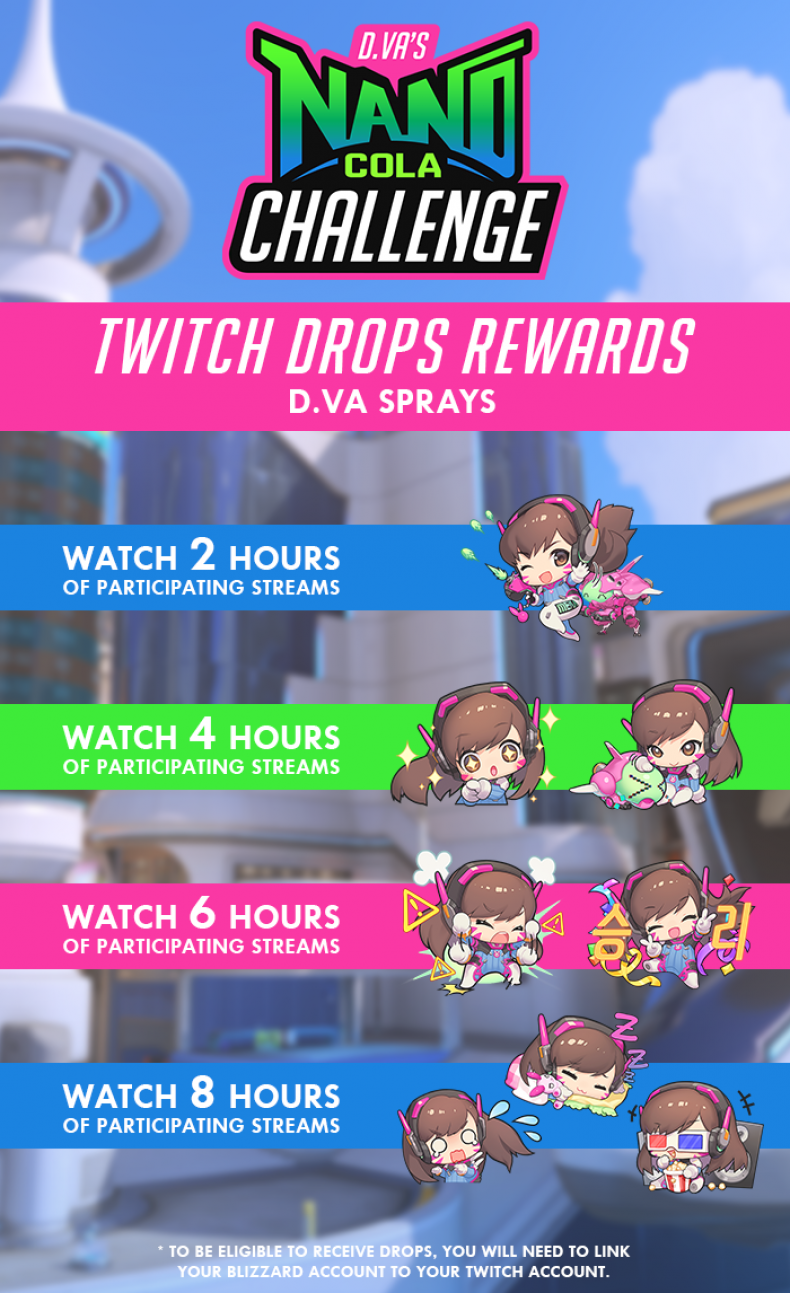 You'll have to make sure that your Twitch account is linked to your Battle.net. You can do this by logging into Twitch and going to your Settings. There, you'll find the Connections tab and a prompt for your Battle.net name. Once you're connected, just watch some streams and enjoy the loot.
You can find the full schedule of streamers on this Blizzard blog post.