Overwatch on the Nintendo Switch might have just been leaked, according to multiple sources. The Nintendo Direct set for tonight was supposed to feature the big reveal for Blizzard's hero shooter coming to the portable console, but a retail listing posted to the ResetEra may have spilled the beans a little early. According to this French listing from one week ago, the game will launches October 18, one week ahead of fellow Activision shooter Call of Duty: Modern Warfare.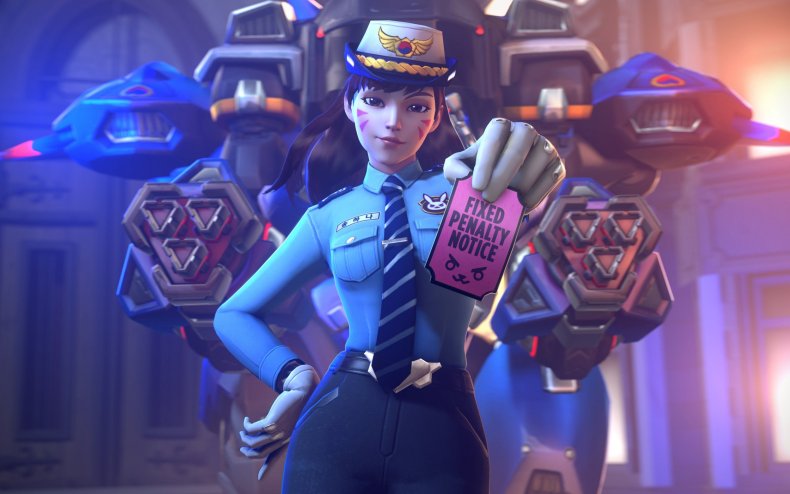 Under normal circumstances trusting rumors on a forum might not be the best idea. However, Kotaku sources have confirmed this leak is legitimate and the console port will be released next month. Also, in late August, an Overwatch-themed Nintendo Switch case was discovered on Amazon before it was quickly taken down.
Fans of the hero shooter with ninjas, gorillas and omnics have been eagerly anticipating the launch of the game on the Nintendo Switch, with speculation about a port ongoing since the Switch launched in the spring of 2017. The fact that a top-of-the-line shooter can be played on a Nintendo console is impressive in its own right, but there's no way of knowing how well the game will perform or look compared to its older console counterparts. The graphics might need to be downgraded for a lag-free experience, but, without hands-on reports, there's no way to be certain.
Overwatch might not be the most popular shooter right now, but it still maintains a solid fan base. With games like Apex Legends and Fortnite taking over the shooter landscape, Overwatch has held on with its many new heroes, maps and gameplay updates. The Overwatch League, a weekly esports tournament showcasing the play of the top professionals, pulls in tens of thousands of viewers for each match.
With Overwatch coming to Switch, there's no telling what might come next. Maybe the time-jumping pilot, Tracer will eventually make her way to to Super Smash Bros. Ultimate. A theory crafter can dream.
Will you be playing Overwatch on the Nintendo Switch? Tell us in the comments.