'Overwatch' Sigma Revealed: Hero 31 Uses Black Holes to Crush His Foes
The latest Overwatch hero has finally been revealed: welcome Sigma! In a Twitter teaser revealing the champion's origins, we see that Sigma was oncet a scientist who wanted to harness the power of gravity. After an experiment with a black hole went awry, Sigma lost his mind and was transferred somewhere inside the Overwatch labs. Eventually, the mad scientist escaped to join the evil organization Talon and began to use his newfound gravity powers to get what he wants. At the end of the trailer we can see Moria, Doomfist, Sombra and Widowmaker gazing at his glory.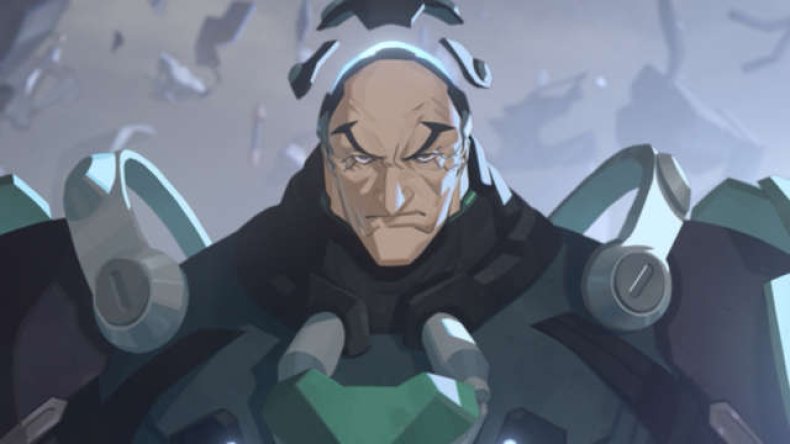 We still don't know Sigma's full power set, which will be revealed in the coming days. He will be a tank, joining the ranks of Reinhardt, Winston and Roadhog as buff meat shields. This is the first Talon tank added to Overwatch, which means you can finally have a full squad of just bad guys. You'll have to use Baptiste and his skin from when he was on Talon, but that's totally doable.
Sigma was leaked early last week by accident when the Mexican Overwatch World Cup account posted his image. Now we know that the leak was legit and Blizzard accidentally teased Sigma a few days ahead of schedule.
The new hero looks absolutely awesome, decked out in a green that would make Oscar the Grouch jealous. He's not the flashiest or most colorful, but his armor was built to make black holes so it's irrelevant what it looks like. Nobody is making palette choices when they have the power to crush a sun in the palm of their hand. We will be checking him out the first chance we get since tanks are my favorite role in Overwatch.
Having terrible aim is irrelevant when you just have to swing a hammer or a mace around. Hopefully won't have a kit that's as complicated as gravity or else I won't be able to play him.
Expect to see Sigma on the PTR sometime this week.