Former Overwatch League Moderator Accused Of Leaking Nudes (UPDATE)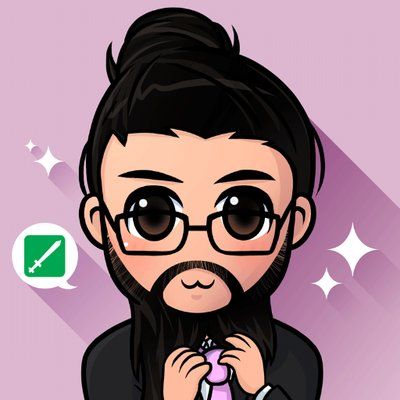 UPDATE: Blizzard has released a statement about UncleSwagg.
"Uncleswagg has never been an employee at Blizzard. He was part of a community-driven moderation team, which is currently being dissolved in favor of an in-house team. Overwatch is committed to building a community that is welcoming and inclusive for all players and fans. Harassment is something that Blizzard, the Overwatch League, and the Overwatch team takes very seriously, and we will not hesitate to remove these players from our community."
Overwatch League Moderator UncleSwagg, who hasn't publicly revealed his real name, has been removed from his position amid sexual harassment allegations.
On March 7, UncleSwagg used Twitter to complain about the revocation of his mod status from the PlayOverwatch and OverwatchLeague Twitch channels. The moderator has been part of the Overwatch community since the game's Beta, gaining notoriety by moderating a chatroom devoted to one of the game's biggest streamers, Seagull. According to a link on his Patreon, UncleSwagg modded 155 channels, removing hateful bigotry and unwanted conversation in the channel. In a thread on the Competitive Overwatch subreddit, users wondered why Blizzard would seemingly abandon a moderator who's put so much effort into the game for little to no pay.
A few hours later, the answer appeared. Cher Scarlett, Lead Web Developer at Starbucks, posted a story on Medium detailing a sordid history with UncleSwagg. In July 2012, Scarlett's nude pictures leaked online and were shared on Imgur. She requested Imgur remove the images, which it did. A few months later, the pictures popped up again, this time posted by UncleSwagg. This album was viewed hundreds of thousands of times without her consent, causing her Twitch inbox to be flooded with messages of disgusting vitriol.
"He had dozens of albums of nude photographs, the most complete collection in all of the Twitch community," Scarlett wrote. "When he received the small collection of my photographs from a source, he learned there was someone I had been involved with in the past who may have more and contacted him to get more photos for his album."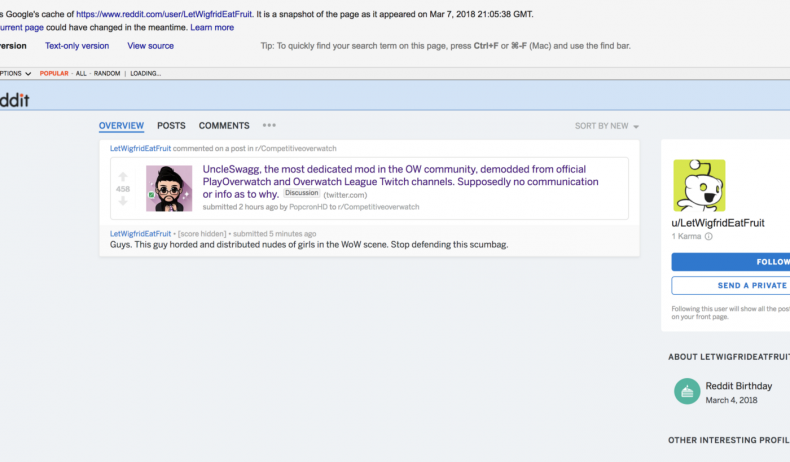 UncleSwagg refused to delete the albums, no matter how many times Scarlett emailed Twitch or Imgur staff. "He had gained the notoriety he so desperately wanted by harassing women with revenge porn, and being the central hub for 'exposing' the women of the gaming industry with illegal nudes," Scarlett wrote. Eventually, the albums were deleted, but then the pictures were uploaded in August of 2017, with the same URL as before.
On Twitter, UncleSwagg released his own statement on Twitlonger apologizing for being a "toxic shit" and that he moderated for two years without pay because he wanted "to turn (his) life around."
"I've done a lot of good, and I've done a lot of bad," UncleSwagg writes. "The good doesn't excuse the bad, but that evil person isn't who I am today. I made an effort to make a positive difference in the world, don't think there is another mod who has gone as far as i did, but it's over now." Patreon has deleted his account and fans have been quick to condemn the man. A post on the Overwatch subreddit is full of rightfully outraged users, who had no idea that a person like this was moderating official Blizzard channels.
When reached for comment, UncleSwagg declined. Blizzard has still not responded by the time of publication.