'Overwatch' Workshop Codes and Guide: The Best Game Modes Created by Fans
The latest Overwatch patch has been released, giving small buffs to Baptiste and Wrecking Ball. There's also the Anniversary event, celebrating three full years of Blizzard's hero shooter with new cosmetics and skins. The most important part of the patch belongs to the Workshop, which until now was being bug-tested on the PTR. Now that the game mode has been given the green light, players can build whatever they can imagine (as long as the game can actually run it). There have been D.Va space battles, competitive Pharah Flappy Bird and even a fully functioning game of UNO.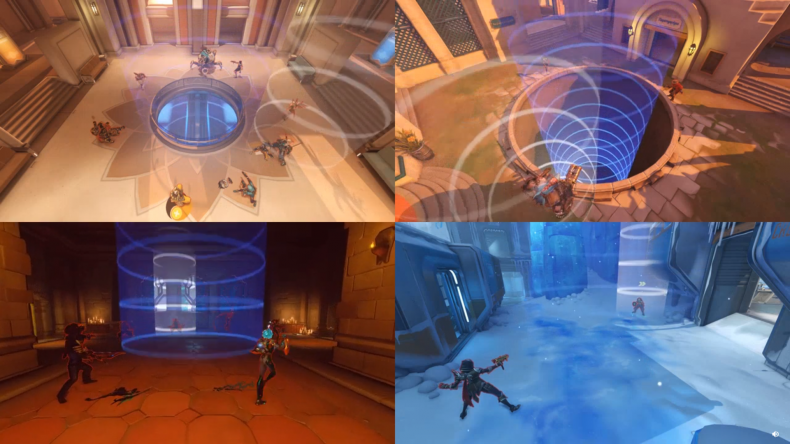 To activate a code that's been given to you, go the Game Browser and click Create. There you'll see a Setting button with an option to Import. Add the code and it should work. To export a game code, go to the Settings tab in the Custom Game Lobby and click Share. You will be given a code that works on consoles and PC.
Best Overwatch Workshop Codes
Quake's iFT By Skyeraf - Bringing players back to the glory days of Quake . You either blow up the enemy or you get nerfed. (W4TE1)
UNO By OchoTonida - Do you remember those fun days in middle school spent playing the UNO card game? Now you can relive those times where you made your friend draw seven cards in one turn in Overwatch . Play any hero on any map and try to go through your cards first. (WMVZC)
Ana Paintball by Jinko - Ana is a hard hero to play, requiring a massive amount of aim and tolerance of poor teammates. In this mode, you can just shoot other Anas and share in their frustration. The goal is to hit the enemy without your scope, relying on your skill and dumb luck to win the match. (TQQF0)
Flappy Pharrah By ThriveR - Back in 2013, people became obsessed with this simple game with a bird and walls. Now you can relive those days with Pharrah in this game mode. There's even an option to compete against other players, seeing who can flap to the finish line first. (4QY7N)
Which Overwatch Workshop mode is your favorite? Tell us in the comments.