Team Hong Kong thanked its fans for their outpouring of support in a statement Monday and assured them that they are ready to represent their home despite the challenges the team has faced the past few months.
The news of Blitzchung, a Hearthstone player who was banned by Blizzard Entertainment for saying "Free Hong Kong" during the Grandmasters event, has made it hard to stay "focused" on Overwatch, team members said, adding that they feel that it's important they represent the "face of Hong Kong people proud of representing their country" at Blizzcon.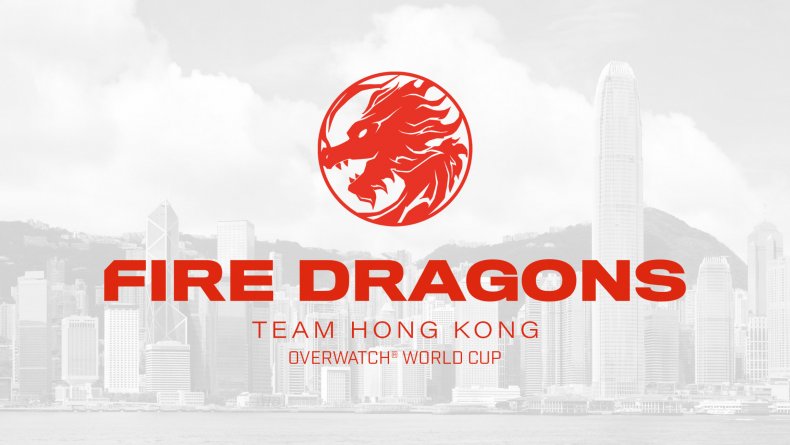 The team set up a fundraiser in August because they were unable to afford to travel from Hong Kong to Anaheim, California. Air travel, meals and PC gaming time amounted to just more than $10,000 for the six players. The first few weeks of the campaign pulled in only a quarter of the needed funds. Last Thursday, the general manager for Team Ireland posted about the fundraiser on the reddit for Overwatch, where it quickly trained traction.
"When Team Ireland's GM mentioned that he put our crowdfunding campaign on r/Overwatch, I didn't have much expectation because we tried pushing the campaign multiple times," Derek Kwok, General Manager of Team Hong Kong told Newsweek. "And all of a sudden, I started to receive notifications from the fundraiser platform, and it didn't stop."
Within a day, the goal was raised by fans and players all around the gaming community and is sitting about $1,000 above the goal. The team has spoken with Blizzard representatives who have confirmed their eligibility. Representative also have helped resolve some of the travel issues the team has experienced with setting up their trip.
The Hong Kong Overwatch scene is "relatively small" Kwok said, so "receiving this type of support from the global community is very special." The six players competing on team Hong Kong are some of the best in their region, placing high in the ranked ladder in each of their respective roles.
"I feel it is an honour for us to be able to go to the Overwatch World Cup at Blizzcon and represent the spirit and culture of Hong Kong on a global stage," Kwok said. "The past few days have been difficult but we are looking forward to heading to Los Angeles to represent our home and people at the World Cup."
When asked if the team will use its newly acquired platform and fan base to speak out about the protests and turmoil in Hong Kong, Kwok said "currently I can't comment on this."