The Fire Dragons, the Overwatch team representing Hong Kong at the Overwatch World Cup, may be able to fund their trip to California thanks to contributors on reddit.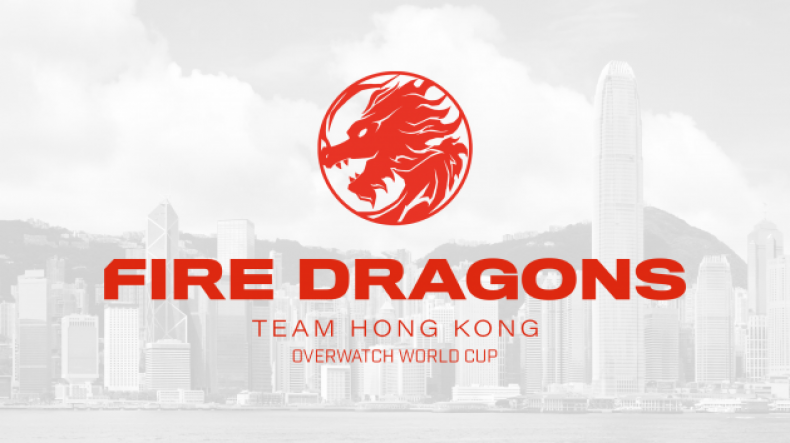 The Overwatch World Cup invites teams of the best players from every country to compete in a tournament for supremacy at Blizzcon. The top 10 teams voted by the community have their airfare and expenses paid for by Blizzard, but every other team needs to pay their own way. Fundraisers created by teams have started popping up online to raise the funds needed to get to Anaheim, California.
With fundraisers for Team Singapore, Portugal and South Africa struggling to pull in funding, it looked like Team Hong Kong may have suffered the same fate. Their fundraiser, which has been active since August, says that the team has been seeking sponsors but would prefer to crowdfund to offset costs. The players chosen are some of the best in the region, with each one of the six team members ranking highly in the game's solo queue ladder. They hope that appearing on the international stage could help these players find more opportunities and have the chance to play worldwide.
"Seeking community support would be the last resort to us," the fundraiser post reads. "This time, unfortunately, the financial burden is too huge that we have to seek out for help."
With Ng "Blitzchung" Wai Chung's recent ban and termination from the Hearthstone Grandmasters tournament, there's a new wave of anti-Blizzard and pro Hong Kong sentiment spreading across the gaming and politics spaces alike. Team Hong Kong is aware of Blitzchung's situation and posted on Twitter that they are "discussing future plans for Team Hong Kong with (their) players."
A post on the Overwatch subreddit has already garnered more than 24,000 upvotes and hundreds of supportive comments. The team's funding goal is already at $8,000 out of their $10,000 goal that must be earned over the next 17 days. With most of that revenue coming in just on Thursday, it's fairly certain that Team Hong Kong will be making it to the World Cup this year. Nearly all the high-tier rewards have been reached, with five people each donating $3,000 to the cause, offering up signed jerseys and "legendary status."
The campaign lists exactly how much money each player needs for the trip with flights, expenses, ground transportation and access to PC Cafes costing under $2,000 per player.
Newsweek has reached out to Team Hong Kong for comment.