Overwhelmed Brooklyn Postman Aleksey Germash Hoarded 17,000 Letters and Parcels to Focus on 'Important' Mail
A New York mailman has been arrested for stockpiling thousands of pieces of undelivered mail, spanning almost 15 years.
The man, Aleksey Germash, 53, has been with the U.S. Postal Service for 16 years, before his bosses received a tip about a parked car with 20 bags of undelivered mail, close to the Dyker Heights, Brooklyn post office to which was recently assigned.
The U.S.P.S. called in Germash for questioning. Asked about the car, the post office veteran confirmed that the vehicle in question was his own Nissan Pathfinder and the mailbags inside it were packages and letters that he was meant to have delivered, NBC reported.
Read More: Naked post office worker kills supervisors during investigation into workplace violations
Germash allegedly told investigators that he was simply "overwhelmed by the amount of mail he had to deliver, but made sure to deliver the important mail," while the rest stayed in his car, apartment and work locker.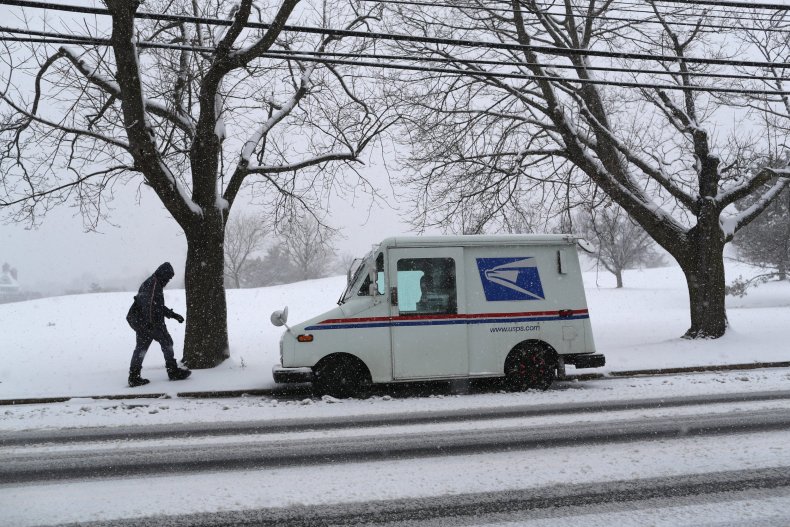 After a brief search of Germash's possession, investigators found around 17,000 pieces of undelivered mail, with at least one of them bearing a postal mark from 2005. The biggest hoard of packages and letters was in the mailman's car, according to New York's local news outlet Pix11, estimating that the Nissan contained around 10,000 pieces of undelivered mail. Approximately 1,000 pieces lay in the man's locker at the Dyker Heights post office, while another 6,000 or so pieces remained in his apartment.
If deemed to have unlawfully destroyed, detained or delayed post, a U.S.P.S worker could face up to five years in prison, while if deemed to have done so improperly, as opposed to illegally, they could face up to a year in prison.
Germash may not face quite such a severe punishment, however. A Philadelphia postal worker who was found in 2015 to have retained 22,000 postal items was only charged with obstruction of mail in 2015—a misdemeanor punishable by no more than six months in jail.