Overwhelmed CA Hospital Places Gurneys in Gift Shop, Waiting Room in Outside Tent
A hospital in South Los Angeles has been so overwhelmed with new coronavirus cases that it has been forced to set up a tent outside to act as a waiting room.
The Martin Luther King Jr. Community Hospital (MLKCH) normally sees around 30 people, but with the coronavirus outbreak, frontline health care workers have had to serve over 100 people a day, according to a report from The New York Times. The overflow is so severe that the lobby has been converted to a place to care for patients while an outside tent has been erected to act as a waiting room. Gurneys are now stored in the hospital's gift shop.
"Everything is backed up all the way to the street," said Dr. Oscar Casillas, the medical director of the hospital's emergency department told the Times.
The hospital serves the low-income South Los Angeles area, which has a 72 percent higher mortality rate than the rest of L.A., according to MLKCH. Though the hospital only has 133 beds, as of Tuesday, it had 206 patients, according to the Los Angeles Daily News.
"We have more COVID patients now than hospitals that are three to four times larger than we are," Dr. Elaine Batchlor, the CEO of MLKCH, said Tuesday during a Covered California video conference. "The testing site on our campus, has a COVID positivity rate of 25 percent, versus 12 to 13 percent countywide. We're a small community hospital, 131 beds, and we have already exceeded our surge capacity. We started this morning with 206 patients in our 131-bed hospital, and 70 patients in the emergency department—that is a 29-bed emergency department."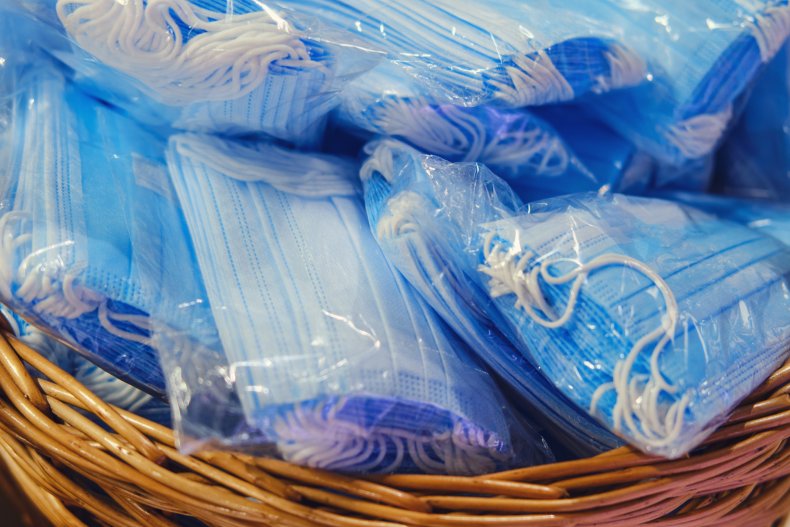 Los Angeles County has the most COVID-19 deaths in the United States, according to the Johns Hopkins University Coronavirus Research Center. As of Thursday, there have been 9,299 deaths in the county—accounting for nearly 3 percent of all the U.S. deaths—and 677,299 confirmed cases. Of those deaths, over 1,000 have come in the last two weeks, according to Deadline.
The COVID-19 pandemic has been hard on the frontline health care workers as well. ICU nurse Angela Escobar described watching patients die as she tried to help as "incredibly stressful," according to a MLKCH press release.
"It's such a sad virus," said Escobar. "You are the only person they see. You build a relationship with them. They depend on you—they express their feelings and their fears. You are in the room when they cry with their family members during a remote call. And then you see them start to decline. They die by themselves and you are the only one with them."
Escobar was describing an earlier MLKCH policy where COVID patients were isolated and did not allow families to visit dying loved ones. Due in part to Escobar's efforts, the policy has changed.
"The change was immensely important for patients and their families," said Anahiz Correa, head of the ICU nursing unit. "But it was also important for the nurses who care for them because they saw that their patients would not be alone at the end."
South Los Angeles is populated by mostly people of color. According to the 2014 census, 61 percent of people in the area are Latino and 28.7 percent are African American. These demographics have been hit particularly hard by the coronavirus. Covered California Director Peter Lee said on the conference call that 60 percent of Latinos know someone who has died or been hospitalized due to COVID-19. That number jumps to 70 percent within the African American community, compared to 50 percent of white people.
"The COVID pandemic is hitting the African-American community harder than any other community," Lee said. "Now the good news is, the vaccines are now with us, but most of us will not be getting those vaccines until 2021. There's also reason for concern. Black Americans—only 40 percent say they'd take a vaccine right now. That is well below the rates of other communities. About 80 percent of Asian communities say they'd likely take a vaccine, 60 percent of Hispanics and whites."