Overwhelming Majority of Americans Believe Coronavirus Pandemic Will Continue Into 2021: Poll
An overwhelming majority of Americans believe that disruption caused by the novel coronavirus pandemic will persist into 2021, according to a new poll.
The poll, which was conducted by Gallup, surveyed 3,454 U.S. adults from June 22 to June 28. The poll has a margin of error of plus or minus 3 percentage points.
According to the poll, 74 percent of Americans believe that disruption "occurring to travel, school, work and public events" will continue till the end of the year or longer. In comparison, 19 percent said that they believe it will last a few more months and only 7 percent said a few more weeks.
The 74 percent of those who believe the pandemic will last until 2021 is an increase from previous polls also conducted by Gallup, as 54 percent said the same in a poll from mid-May.
The poll also found that a majority of Americans, 65 percent, believe that the coronavirus situation in the country is getting worse. On the other hand, 23 percent said that they believe the situation is getting better.
Additionally, the poll found that 72 percent of Americans said the best advice for adults across the country who are not experiencing coronavirus symptoms is to stay home as much as possible. In comparison, 28 percent of respondents said that the best advice was to tell Americans to lead their normal lives as much as possible.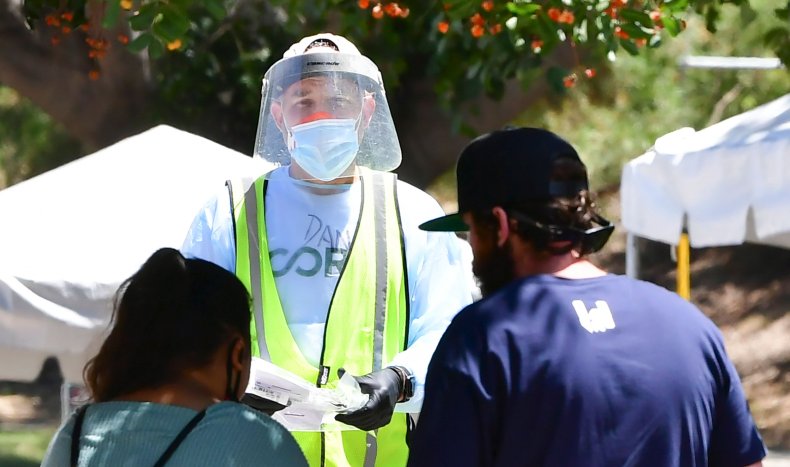 A separate poll, conducted by Monmouth University, found similar results, with only 15 percent of respondents saying that they are "very confident" the U.S. will be able to limit the impact of the coronavirus outbreak within the next few weeks. Comparatively, 28 percent said they were somewhat confident, 26 percent said not too confident and 30 percent said not at all confident. This poll surveyed 807 U.S. adults from May 28 to June 1 and has a margin of error of plus or minus 3.5 percentage points.
The poll's findings come as several states across the country have continued to see an increase in coronavirus cases. According to a daily tracking map, published by the New York Times, at least 30 states are currently experiencing an increasing number of coronavirus cases over the past 14 days. Some states, such as California and Texas were forced to pause their phased reopening plans, following surges in cases.
The new coronavirus, which causes the respiratory disease COVID-19, has infected over 2.6 million people across the U.S. and caused at least 128,104 deaths.
Newsweek reached out to the Department of Health and Human Services for comment on the poll's findings but did not receive a response in time for publication.