Overwhelming Majority More Concerned About Coronavirus Spreading Further Than Economic Damage: Poll
A new poll suggests that an increasing majority of American voters are more concerned about coronavirus cases spreading than they are about further damaging the economy by waiting too long to ease social distancing measures.
A majority of 7 out of 10 registered voters are concerned that social distancing could be "rolled back too soon causing coronavirus to spread more," according to a Hill/HarrisX poll released Wednesday. The number represents an increase of 11 percent from last month, when 59 percent said they were more worried about easing social distancing than they were about it not being "rolled back soon enough [and] causing additional economic damage."
"I think this is a reasonable concern. We shut down the economy because we knew that, if we kept it open, the pandemic would lead to overrun hospitals unable to handle the number of sick individuals in need of care," said Sandra Black, a professor of Economics and International and Public Affairs at Columbia University, in a statement to Newsweek.
"If we open too soon, we risk seeing the spike in infections and deaths we have been working so hard to avoid," Black added.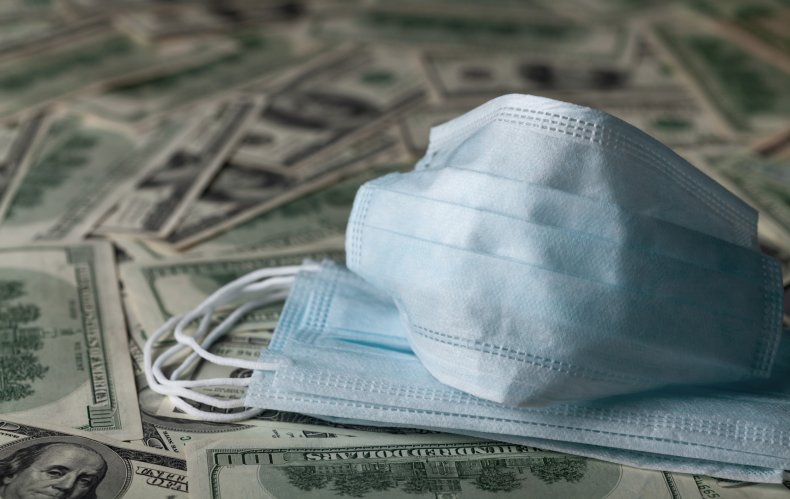 The poll suggested that Americans are concerned about rolling back social distancing regardless of political affiliation, although the 61 percent of Republicans who said they were concerned was considerably lower than the 79 percent of Democrats who agreed. A majority of people expressed similar concerns regardless of factors like race, age, gender and income.
Distaste for easing social distancing was also shown across all regions of the U.S., including in the south, where most states have already begun relaxing restrictions by cancelling stay-at-home orders and reopening nonessential businesses in an effort to restart the economy.
Public health experts have warned that opening the economy too soon could result in a massive increase of COVID-19 cases and deaths. Projections have become more dire in response to states moving to reopen, with the Federal Emergency Management Agency this week predicting that there could be 200,000 new cases and 3,000 deaths per day by June 1.
The public has continued to favor an approach that prioritizes health over the economy. An NPR/PBS Newshour/Marist poll released last week indicated that a majority of Americans appear less than convinced that the economy should be reopened quickly.
Regardless of warnings from public health experts and the opinions of the public, President Donald Trump and other leaders have continued to push for a quick restart. Many have insisted that social distancing guidelines will continue as the economy reopens, while downplaying that easing other restrictions will likely increase person-to-person contact by decreasing physical distancing between people.
"The best strategy would be to develop a plan (with sufficient resources) for testing and tracking individuals to manage the reopening of the economy," said Black. "In the meantime, we need to guarantee money and health insurance to those who are unable to work because of the shut down, and provide resources and guaranteed protections to those essential workers who we are relying on to keep the economy going."