Owen Labrie, St. Paul's School Rape Trial Defendant: Sexual Encounter Was Consensual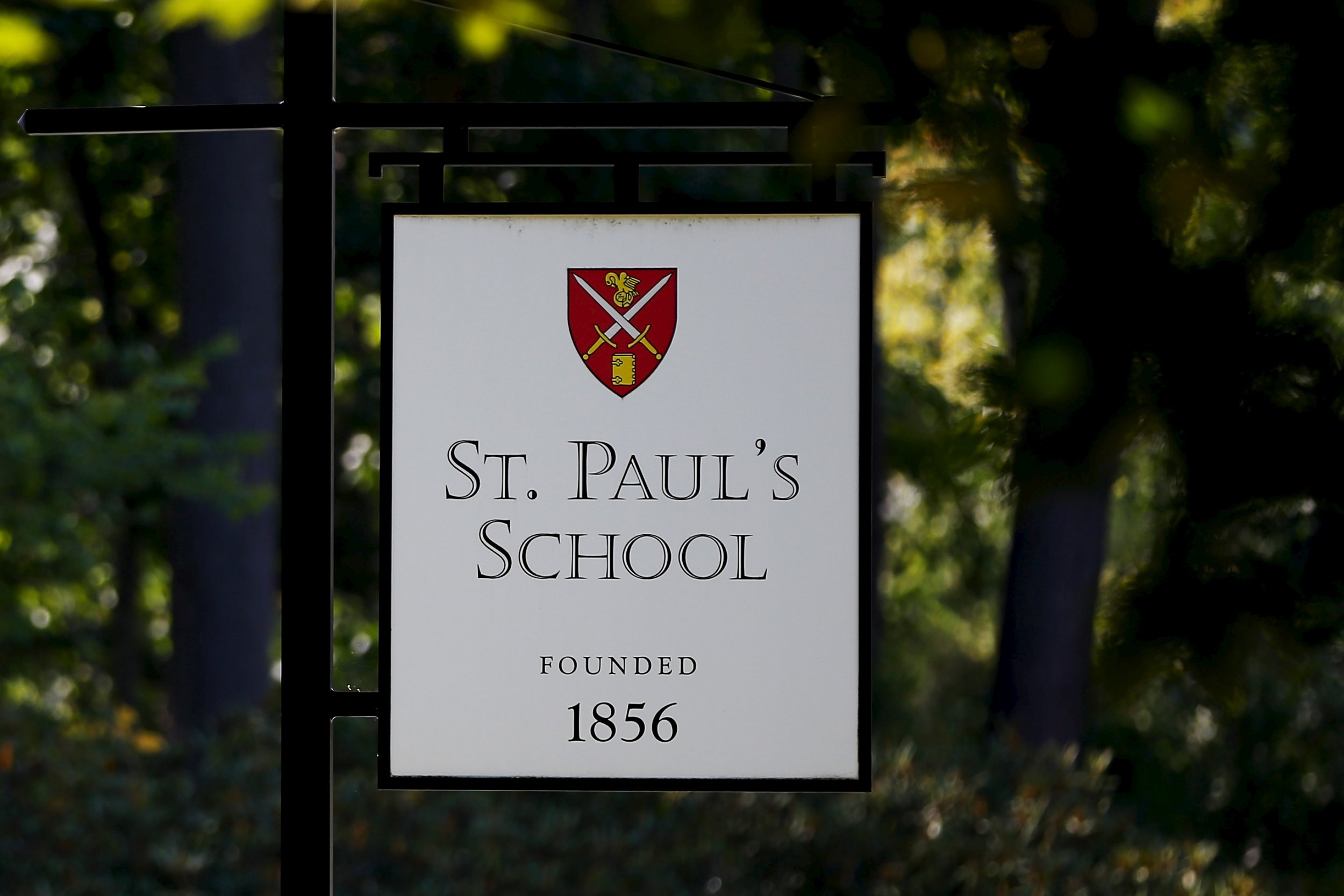 A former student on trial for rape in a case that has cast a harsh light on the culture of an elite New Hampshire prep school testified on Wednesday that he had a consensual sexual encounter with his 15-year-old accuser that stopped short of intercourse.
Owen Labrie, 19, has pleaded not guilty to charges of sexually assaulting the girl at St. Paul's School in Concord in May 2014.
Testifying for the first time since the trial began last week, Labrie said he had a "playful, affectionate" relationship with the girl and that he believed she was a willing participant in the encounter.
"Fumbling to put the condom on, I thought to myself, 'Maybe we shouldn't do this,'" he said. "It wouldn't have been a good move, to have sex with this girl."
Defense attorney J.W. Carney asked Labrie, "Was there anything whatsoever to indicate this was something [the girl] did not want to do?"
"No," Labrie replied.
The girl rushed out of the courtroom during Labrie's testimony.
Labrie faces three felony assault charges, which each carry a sentence of up to 20 years in prison.
His accuser, now 16, testified last week that she had expected to kiss Labrie when she accepted his invitation but had not been ready for his aggressive approach. She said Labrie raped her but that she did not immediately report the attack because she did not want to spoil her older sister's graduation weekend.
"I was raped. I was violated in so many ways," she said.
Prosecutor Joseph Cherniske questioned the truthfulness of Labrie's account, citing email and Facebook messages in which a friend asked how he had persuaded the girl to have sex with him.
"Your response was, 'I pulled every trick in the book,'" Cherniske said, quoting a message Labrie wrote.
Labrie said he had lied to friends.
"I wanted to boast to my friends afterward. I misled them," he said.
Several of Labrie's friends testified he had told them he had sex with the girl.
The trial has cast a spotlight on a school tradition known as the "senior salute." It involves graduating students extending invitations to get together with younger students, often for sexual purposes, several students testified during the trial.
St. Paul's, whose alumni include powerful U.S. business and political leaders such as Secretary of State John Kerry, has said "senior salute" does not reflect its values.