Owner Claims Dog Was Left in Pain 'Physically and Mentally' After Stay With Rover Sitter
Grover the Red Husky and his owner, Stewart Dorn, have garnered a following of over 60,000 people on Instagram who follow Grover as he "howls at memes" in Nashville. The account, @redgroverredgrover, is a light hearted collection of the dog on a boat, wearing sunglasses or even dressed as an Easter Bunny.
Last week, the account's normally fun content took a turn when Dorn posted a series of photos chronicling the condition he found him in after returning from a trip and leaving him in the care of a sitter from the service Rover.
"After being out of town for less than 72 hours, I returned to find Grover 4 pounds lighter and in a lot of pain both physically and mentally," @redgroverredgrover wrote.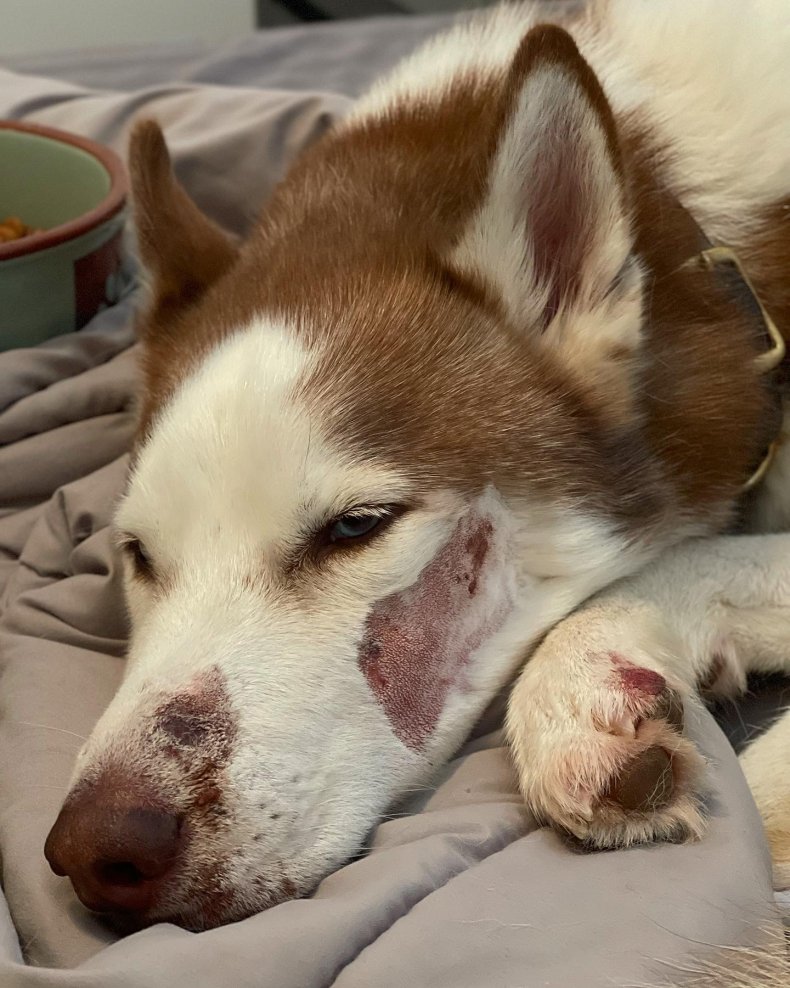 The photos show wounds on the dog's face and paws.
On the account's corresponding TikTok, Dorn posted a video that has been viewed over 5 million times where he said his dog's "personality is gone" and warns followers to think twice before using Rover or other similar apps.
Rover is a service that offers everything from dog-sitting to drop-in visits to doggy daycare. Earlier this year, Newsweek reported that two different pet owners had come forward with allegations claiming that their dogs died in the care of a sitter found through online services — one of which was Rover.
Danielle Andrade told Newsweek that shortly after leaving her dog with a. sitter found through Rover, she received a call that her dog had gotten out of the house and was missing. Later that evening, Andrade found her dog run over on the side of the road.
Sitters booked and confirmed through Rover are given the Rover Guarantee which offers financial support for emergency vet care and property damage. But in the case of Andrade, although the sitter was found through the service, they were not booked and confirmed through a Rover link. Andrade called it a "tiny loophole."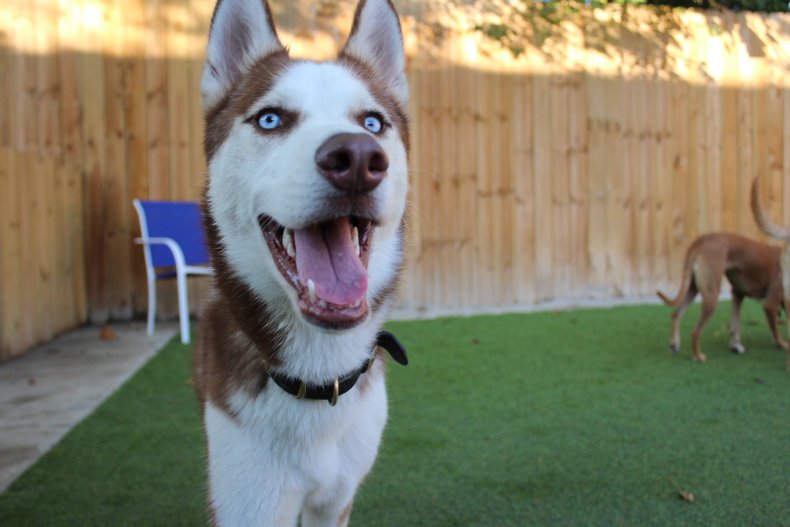 In Dorn's video, he showed correspondence appearing to be between him and the sitter where he asked about his dog's wounds. The sitter claimed that the wounds were likely due to Grover trying to get to the other dog in the house who was being kept in another room.
In a video posted a day later, Dorn said he was finally able to get Grover to eat.
"We join with Grover's family in wishing for a full and speedy recovery and we are deeply sorry he had this experience," Dave Rosenbaum, Senior Public Relations Manager for Rover told Newsweek. "Mr. Dorn has been provided a full refund and we have reimbursed him for all veterinary expenses. In addition, we have conducted an investigation and removed the pet care provider from our community."