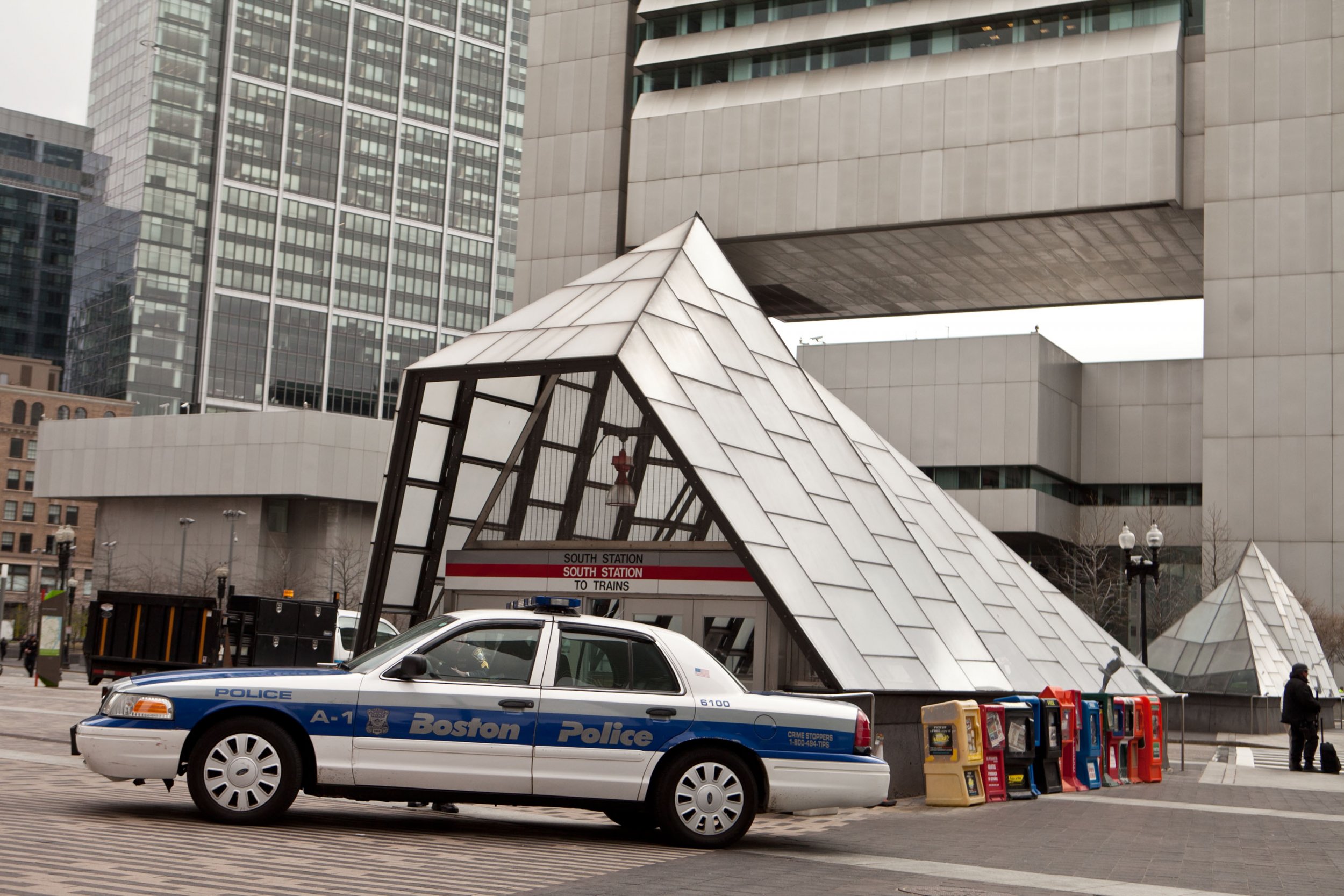 The owner of a pit bull shot dead by Boston Police has spoken out about her beloved pet's death and is calling on officers to pay for the dog's cremation. Authorities claim the unrestrained pit bull charged at officers as they secured a weapon where four men had been shot and injured.
Shirley Goode, 59, said she was trying to stop her 8-year-old pit bull Chyna when the dog was fatally shot by police. "I screamed her name, 'Chyna, stop,' and her ears perked and she turned," Goode told The Boston Globe. "Then I heard 'bap, bap, bap.'"
Officers were on Fayston Street in Dorchester, where four men had been shot during the Fourth of July. Police said that officers attempted to retreat from the dog as it came running toward them "like a missile."
The Boston Police Department did not immediately respond to Newsweek's request for comment. However, Boston Police Commissioner William B. Evans said in a statement that the officers shot at the dog in a bid to protect themselves and civilians that had gathered to watch the investigation unfold.
"In addition to the constant barrage of illegal fireworks in the vicinity, an unleashed vicious dog charged at my officers as well as other adults and children in the neighborhood creating an immediate danger," Evans said, according to The Boston Globe.
Evans continued: "We hate to harm any animal, but my officer was forced to make a split-second decision thinking clearly, quickly, and decisively to use his firearm in a safe and effective manner to prevent injury to the officers and civilians on scene."
Goode told The Boston Herald that her dog's fatal shooting left her stunned. "I can't get that brutality out of my head," she told the newspaper. "I just don't see her deserving to have her brains blown out like that. I just don't see it."
The distraught pet owner maintained she tried to call her house dog back into her home before Chyna was shot. "I was sitting at the bottom of the stairs screaming for Chyna. …Everybody was looking at me, other people was calling Chyna," Goode told The Boston Herald.
Police spokesman Sergeant John Boyle told The Boston Herald that the incident is under investigation. The officer who shot the dog remains on duty.
Goode has called on police to cover Chyna's cremation and she wants her name cleared of any wrongdoing.