Owners Create Snowbank for Final Goodbye to Winter-Loving Dog
Saying goodbye to a pet is never easy, but one ice rink in Utah helped ease the pain for a pair of dog owners.
On Monday, The Salt Lake County Parks and Recreation posted on their Facebook page about a request the Salt Lake County Ice Center had received days before. A local dog, Maggie, was at the end of her life and her owners were seeking out a way to get her one last chance to touch snow.
Marianna Wilson and Elijah Saltzgaber, learned of their dog's cancer diagnosis in July, according to Fox 13, and had been doing their best to make the most of their remaining time together.
"Does anyone have a shaved ice machine they have put away for the season?" the original Facebook post read. "Our sweet dog is passing of cancer and monday we want to build her one last snow bank to roll in."
The Salt Lake County Ice Center, a local ice rink, answered the call.
"After a few tender conversations they made plans to get Maggie her snow!," a Facebook post from the ice center read. "This morning we filled bins, buckets and the back of his van with the ice shavings from the rink. Maggie enjoyed her last morning with her two favorite things, snow and her owners."
Fox 13 reported that the ice center was able to fulfill the request by collecting ice shavings from the Zamboni machine used to clean the ice.
A video, reposted by the ice center from Happy Tails Dog Hiking, showed Maggie sitting atop the mound of snow with a bright yellow tennis ball.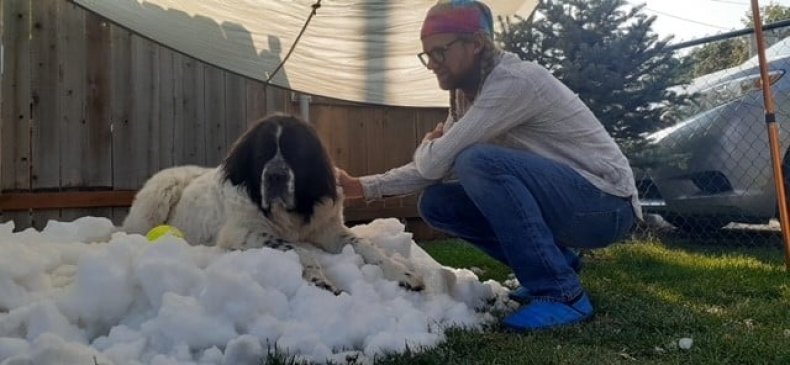 Happy Tails Dog Hiking is a local dog sitting service that takes dogs on hikes while their owners might be at work. Wilson, who runs the service, has posted updates on Maggie's journey to the Facebook page.
Fox 13 reported that upon learning of Maggie's diagnosis, her owners made a bucket list of things to do, including one more play in the snow.
Tiffany King, facility director at the Salt Lake County Ice Center, told Newsweek that Wilson and Saltzgaber had hoped Maggie would make it to winter. When it became evident she wouldn't, they initially took out a classified ad looking for anyone with sno-cone machines—hoping they could create enough snow that way. Luckily, Saltzgaber connected with King and they were able to come up with another plan.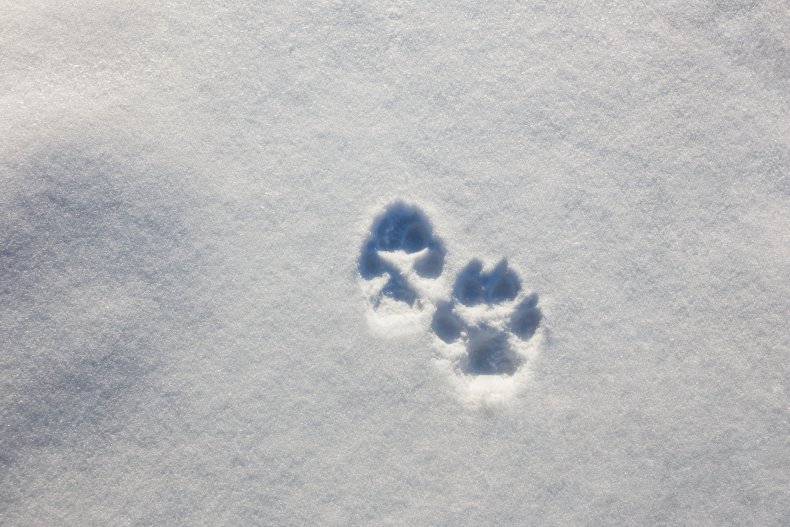 "We are seeing a beautiful story of humanity," King told Newsweek. She said that while the end result is sad, the family has been touched by how many people the story has reached.
"It has definitely sent a loud message that a small act of kindness can make a difference," she said.
Newsweek contacted Happy Tails Dog Hiking, Elijah Saltzgaber and Salt Lake County Parks and Recreation but they did not respond in time for publication.