Oxford School Shooter Identified as 15-Year-Old Ethan Crumbley, Faces Adult Charges
Prosecutors in Oakland County, Michigan, identified Ethan Crumbley as the suspect currently being held in custody for the shooting deaths of four of his classmates at Oxford High School.
Karen D. McDonald, the Oakland County prosecutor, announced Wednesday that Crumbley, 15, will be charged as an adult with terrorism and first-degree murder.
Three students were initially killed during Tuesday's shooting spree. They were identified as Hana St. Juliana, 14; Madisyn Baldwin, 17; and Tate Myre, 16. On Wednesday, a fourth student, 17-year-old Justin Shilling, died at about 10 a.m. at McLaren Oakland Hospital in Pontiac, Michigan.
Seven others were wounded during the shooting. Authorities previously reported the gunman fired 15 to 20 shots with a semiautomatic handgun.
Oakland County Sheriff Michael Bouchard has said investigators are still trying to determine a possible motive for the shooting, which he called "absolutely, brutally cold-hearted."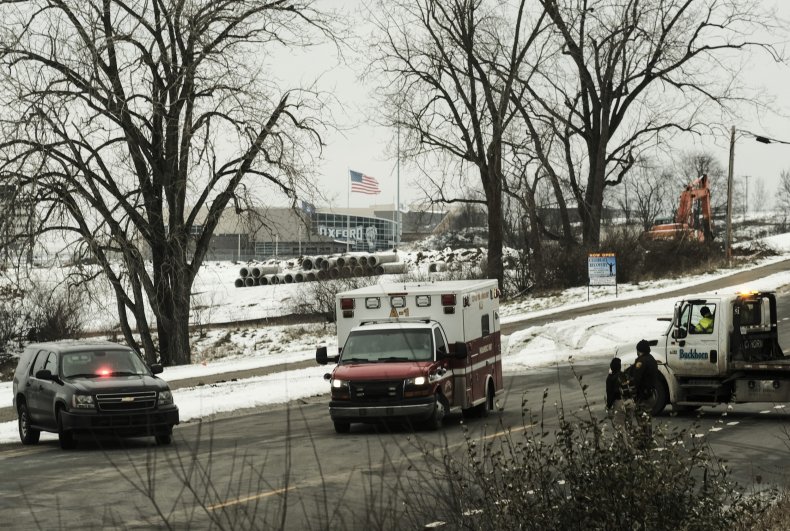 Crumbley was being held at a juvenile jail Wednesday while he awaited the possible charges in the death of four students. Investigators searched his family's home in the village of Oxford, Michigan, on Tuesday night.
Following Crumbley's arrest, Sheriff Bouchard said the shooter, who was not yet named, surrendered without incident. The sheriff added that he was not cooperating with questions from authorities.
"He is not talking and neither are the parents," Bouchard said.
McDonald announced during a Wednesday press conference that Crumbley is charged with one count of terrorism; four counts of first-degree murder; seven counts of assault with intent to murder; and 12 counts of possession of a firearm while committing a felony.
The prosecutor said she is also considering charges against Crumbley's parents, as the gun used for the shooting was purchased by his father four days before the attack.
McDonald also said Crumbley had planned the attack "well in advance."
"There are facts leading up to this shooting that suggests this was not just an impulsive act," McDonald said. She added that charging the teen as an adult was "necessary to achieve justice and protect the public; any other option would put all of us at risk of this person because they could be released and still a threat."
"It wasn't even a close call, it was absolutely premeditated," McDonald added.
McDonald said investigators already have compiled "a mountain of digital evidence, videotape, social media" regarding the crime.
Crumbley faces life in prison without the possibility of parole if he is convicted of the charges.
McDonald said she was only naming the suspect once. She stated, "We want to keep our focus on the victims of this horrific tragedy."