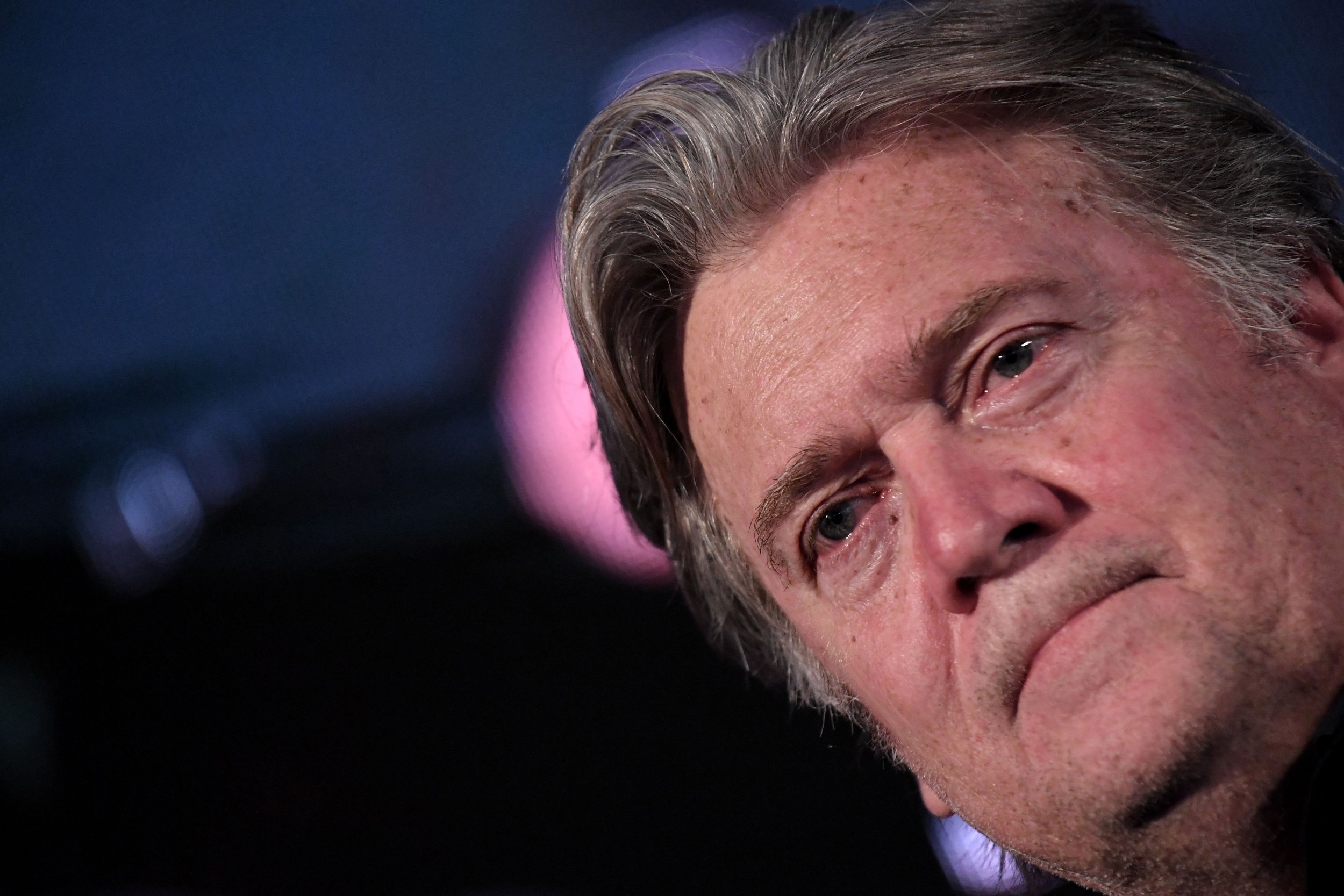 Oxford University's prestigious student union will invite far-right ideologue and former presidential adviser Steve Bannon to address students just days after it canceled a planned appearance by the leader of the far-right Alternative for Germany party.
The event, taking place on Friday, will consist of President Donald Trump's former chief strategist speaking to assembled members before taking questions from the president of the Oxford Union and later from other students.
AfD leader Alice Weidel was supposed to speak at the union on November 7 but her appearance was canceled over security concerns. Campaigners lauded the outcome as a victory for anti-racists. The AfD, which has been accused of neo-Nazi sympathies, racism and anti-Semitism, is currently the third-largest party in the German parliament.
Since leaving the White House in August 2017, Bannon has sought to create a network of far-right movements across Europe. He has spent time across the continent in the hope of creating an extremist surge ahead of the 2019 European Parliament elections.
The British Stand Up to Racism organization has already organized a protest to coincide with the talk. A Facebook event urging people to "oppose the far right" accused the Oxford Union of "once again giving a platform to a far-right speaker, and by doing so legitimizing racism."
Bannon, a former Hollywood producer, said in September that he wished to create a series of "war rooms" to help organize and galvanize anti-European Union parties ahead of next year's vote, parties he said would "give the little guy a voice" by rejecting "what the elites have been hoisting onto us.
"We are tired of hearing that if we want to protect our countries, our way of life, it means we are racists, nationalists and xenophobes," he added.
Bannon has argued that the 2019 elections offer voters the chance to return a government "that's not socialist," either ignoring or unaware of the fact that conservative parties have dominated the EU Parliament for the past two decades.
In the U.K., Bannon has been criticized for his public support of Tommy Robinson—formerly known as Stephen Yaxley-Lennon—a far right-activist and soccer "hooligan" who co-founded the Islamophobic English Defence League.
Robinson is engaged in a legal battle to overturn a conviction linked to breaking reporting restrictions on an alleged child sexual abuse case. A group of men of Asian descent were the defendents, 20 of whom were later convicted of offences including rape and trafficking.
His campaign has become a cause célèbre for far-right parties in Europe and North America. When in London in July, Bannon called for Robinson to be released from jail, saying he didn't think he was "a bad guy."
The comments were made to Theo Usherwood—the political editor of the LBC radio station. When Usherwood said Robinson had broken the law, Bannon replied, "A lot of people would say that law is very restrictive."
Usherwood later claimed that once off-air, Bannon was furious at his questions. "Fuck you. Don't you fucking say you're calling me out," Bannon allegedly said. "You fucking liberal elite. Tommy Robinson is the backbone of this country."
Stand Up to Racism said Bannon "is attempting to build an Islamophobic international [network] of far-right groups and is looking to fascist Tommy Robinson here in Britain as a key figure for his movement."