'Ozark' Season 2 Recap: What Happened in the Last Season of the Netflix Show?
Ozark Season 3, released on Netflix on March 27, takes a six-month time jump from the events of Season 2, with the casino that Marty Byrde (played by Jason Bateman) promised to build up and running in the new series of episodes. However, that is not the only plot point in Ozark Season 2 worth remembering before you start the new season.
Throughout Season 2, Marty and Wendy (Laura Linney) are dreaming of getting away from the money laundering lives forever and moving to live on the Gold Coast of Australia. However, their actions throughout the show made that move totally impossible.
In order to get out, they want to build a casino that will give the Mexican cartel Marty works for a place to launder money. This casino will be built on the land of Darlene (Lisa Emery) and Jacob Snell (Peter Mullan), local heroin dealers who want to get into business with the cartel.
However, Season 2 presents a number of roadblocks in this plan. Prime among them is con man Cade Langmore (Trevor Long), who intends on siphoning some of the cartel money to his family via his daughter Ruth (Julia Garner).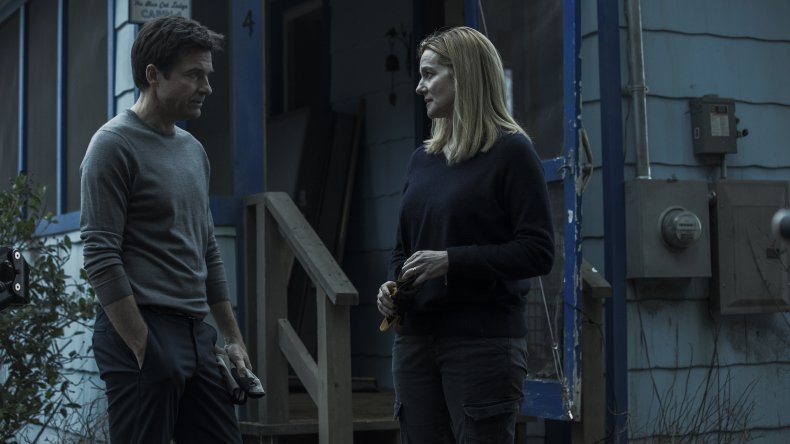 At the end of the season, Wendy is forever changed by ordering her first hit. She does this through imperious cartel lawyer Helen Pierce (Janet McTeer), who orders a hitman to take him out. Wendy offered him a bag of money to allow him to leave town as a trap to get him to leave his trailer so he could be gunned down.
This leads to a division between Marty and Wendy, for the former disagreeing with the latter's decision to kill Cade, knowing this will pull them deeper into the cartel and make their dream of escaping impossible. This sees Wendy become the person pulling the strings in the family, a big shift in the power dynamics which is sure to play out in Season 3.
Although Ruth too was making a decision about whether she was going to kill her father or not, by the end of the season she is starting to realise that the Byrdes may have had something to do with his murder, which could see her trying to bring down the couple in the new season.
Marty, meanwhile, makes powerful enemies in Ozark Season 2 in the form of the Kansas City mob. Marty agrees with the Missouri Gaming Committee's decision that they don't want mob involvement in the casino, so Marty cuts out boss Frank Cosgrove (John Bedford Lloyd), who ends the season by blowing up Marty's office.
The Snells, meanwhile, also end the season completely divided, with Darlene murdering her husband after he tries to make a deal with Marty. They also lost the land the casino was meant to be built on.
Ozark Season 3 is streaming from March 27 on Netflix.
'Ozark' Season 2 Recap: What Happened in the Last Season of the Netflix Show? | Culture