'Ozark' Season 3 Ending Explained: What Happened at the End and What It Means for Season 4
Ozark Season 3 began in the fall-out of Wendy Byrde (played by Laura Linney) ordering one assassination, and ending with her asking for another person to be taken out—though this time, it was her own brother, Ben (Tom Pelphrey). In doing so, she might have saved herself for now, but she seems to have sowed the seeds of her own destruction by turning two of the most formidable forces in the Netflix show against her, in a way that is sure to play out if the show gets a Season 4.
A little background on the end events of Ozark Season 3. Towards the start of the season, viewers were introduced to Ben as a Wendy's bipolar brother, who was leading a calm life thanks to his medication. However, that medication had one drawback—it meant that Ben was unable to perform sexually.
This began to be a problem when he started to develop feelings for Ruth Langmore (Julia Garner), so Ben decided to go off his meds and consummate their relationship.
Predictably, however, this made him unstable, and he began to cause trouble for the Byrdes after he found out about their role in laundering money for a cartel. First he destroyed one of their casino events with an outburst, and then he revealed to the daughter of cartel lawyer Helen Lewis (Janet McTeer) exactly how her mother made her money.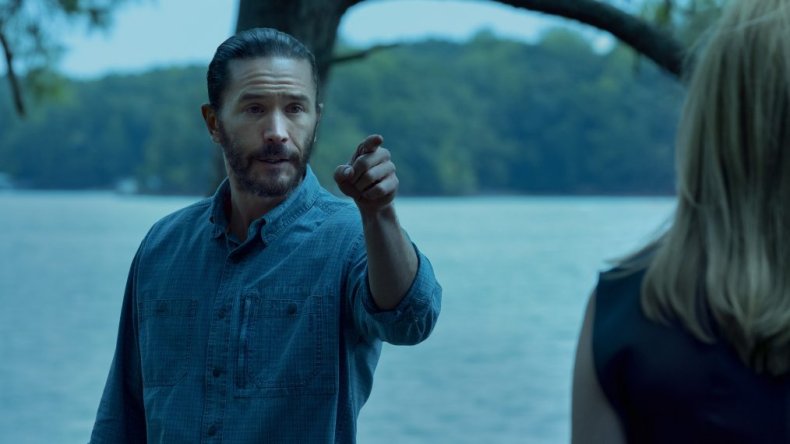 With this latter move, he incurred the wrath of possibly the most dangerous character in the whole of Ozark, and effectively signed his death warrant. Wendy initially tried to get her brother out of the state, but with him still erratic and unpredictable, Wendy decided to protect her business above her brother's life and rang Helen to order his execution.
However, Helen too ends Season 3 dead. After she decided to go out on her own and work with the investigation of the Byrdes, she is assassinated by Navarro (Felix Solis). Asked in Entertainment Weekly why he decided to end the season with the lawyer's death, he said: "As good as Helen is, there's other lawyers in the world.
"But Wendy and Marty have now pulled off two impossibilities for him. One is getting a casino to launder through in the first place, which is sort of the holy grail of money laundering. And the second is that, at least in Navarro's mind, their claim that they have the FBI on their side and can swing the power of the U.S. government in the intervention in the drug war against their rivals, that's something virtually no one else can do, and that essentially tipped the scales for Marty and Wendy."
If Ozark Season 4 takes a similar time jump as between Seasons 2 and 3, then the next episodes should take place six months later.
If that is the case, then Ozark Season 4 will take place in a world where we can see exactly what impact the death of Helen has had on the Byrdes, and what their alliance with Navarro does to their business and their souls.
That is, however, if the Byrdes do not destroy themselves in the meantime. Though Ben's death actually manages to bring Wendy and Marty (Jason Bateman) back together, it sees their son Jonah (Skylar Gaertner) start to hate his parents for what they did to his uncle.
He is not the only person upset by Ben's death. Just as Ruth was starting to fall in love with him, he is killed by Wendy, which is enough to finally sever all ties between Ruth and the Byrdes. After cutting ties with Marty, she makes a deal with Darlene Snell (Lisa Emery), which means that when Ozark returns, the Byrdes will be in their most dangerous position yet, with all their closest allies turned into enemies.
Though Ozark Season 4 has not been confirmed yet by Netflix, the show is expected to get another season after performing well in the streamer's charts over its first weekend. The previous two seasons have been confirmed about a month after new episodes were released, so we are likely to know more about the future of the show by late April or early May.
Ozark Season 3 is streaming now on Netflix.