'Ozark' Season 4 Release Date, Cast, Trailer, Plot: What We Know About the Final Season
Ozark Season 4 has a release date this January on Netflix – and has released a trailer that proves the show will be going out with a bang.
In the promo, we see Wendy Byrde (played by Laura Linney) and Marty Byrde (Jason Bateman) getting their chance to finally get out of the cartel game – but as viewers of the show know, you can never eally get out clean. (In fact, that is the tagline for the new season: "No one gets out clean.")
The fourth and final season of Ozark looks like a dramatic one for the Netflix show. Among the plot development in the Season 4 trailer, we see Wendy and Marty getting into a major traffic accident, Jonah Byrde (Skylar Gaertner) following in his parent's footsteps and getting into money laundering, and Ruth Langmore's (Julia Garner) getting back into producing heroin – which puts them right in the crosshairs of the cartel.
The last season of the Netflix hit also sees a number of new cast members join the show – all of which are likely to spell bad news for the Byrdes.
When is Ozark Season 4 out?
The release date for the Ozark Season 4 is Friday, January 21. That is when Netflix will release the first seven episodes of the final season. The release date for the second part of the season has not been revealed yet.
As for the release time of the new episodes, that will be midnight Pacific Time on January 21.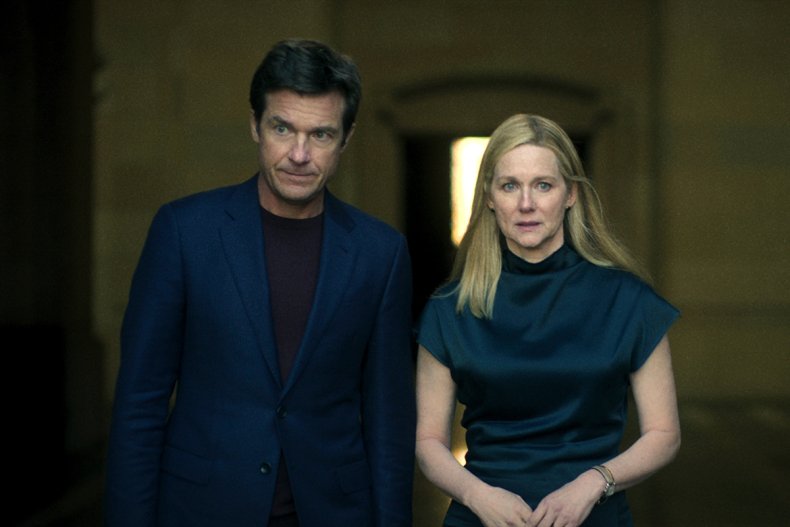 Who is in the cast of Ozark Season 4?
For the most part, if a character did not die in the last set of episodes, then they are back for Season 4. This includes the following:
Jason Bateman - Marty Byrde
Laura Linney - Wendy Byrde
Sofia Hublitz - Charlotte Byrde
Skylar Gaertner - Jonah Byrde
Julia Garner - Ruth Langmore
Lisa Emery - Darlene Snell
Charlie Tahan - Wyatt Langmore
Kevin L. Johnson - Sam Dermody
Felix Solis - Omar Navarro
Damien Young - Jim Rattelsdorf
Among the new cast members coming to Ozark are the following:
Bruce Davison (X-Men) as Randall Schafer, a retired and corrupt former senator
Bruno Bichir (Narcos) as Navarro's priest
Alfonso Herrera (Queen of the South) as cartel lieutenant Javi Elizonndro
Adam Rothenberg (The Serpent) as Mel Sattem, a former cop turned private investigator
Katrina Lenk (The Band's Visit) as biopharmaceutical CEO Clare Shaw
Ali Stroker (The Glee Project) as Charles-Ann, an old friend of Ruth's mother
Veronica Falcón (Queen of the South) as Camila, the sister of Navarro
CC Castillo (Outer Banks) as Sheriff Leigh Guerrero.
It has also been reported that former OutKast member Big Boi will appear in an as-yet-undisclosed role in an episode of the show.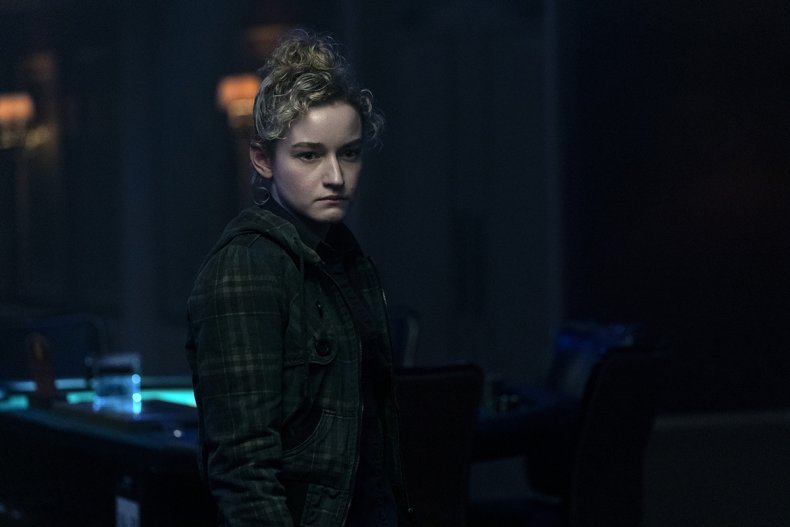 What will happen in Ozark Season 4?
The official Season 4 plot synopsis from Netflix reads: "Marty and Wendy are rid of Helen [Janet McTeer] and climb to the top of Navarro's empire. They find another opportunity to get out of the Ozarks but some past sins won't stay buried and the most dangerous threats come from blood."
The trailer reveals what that opportunity is. In the promo, Novarro offers the pair a deal: If they can use their influence to cut a deal with the FBI that will stop him from being arrested or assassinated, they will be free of all obligations towards him.
However, just as one set of Byrdes might be getting out, another is getting in. The trailer also shows Ruth teaming up with Jonah in a money laundering operation – and despite his best attempts, it seems Marty cannot help but be proud of his criminal son.
In another dramatic moment, we see the Byrde family car is totaled by a truck. Viewers will have to tune in to see exactly how they get out of this latest threat to their life.
Ozark Seasons 1 to 3 is streaming now on Netflix.